"I'm an older woman. I have only one daughter. She had two children before marrying; after finally marrying another man, her new husband rejected her first two children since they were born out of wedlock. So now I take care of my two grandchildren for her. These children are too small to help me. I was living at the mercy of my own poverty and sometimes received help from do-gooders, giving me a little from time to time. Thanks to two loans this past year, I was able to practice some small business and also recently purchased a sheep with my second loan of the year. I will sell it for a profit after fattening it up.
Because of these Savings & Loans, we have created a sisterhood. We have sympathy for each other and assist each other. The experience has increased our social cohesion. We also help each other with marketing. When someone comes from a nearby area and asks for a water bucket, we will indicate who sells the water bucket. If someone asks who is selling an animal, one of the women in our group will point them in my direction and so on. I no longer feel as rejected as I did as I did, due my daughter's problems. I have many friends that support and advise me now."
Zeinaba Samaghilla -Mentor and Savings & Loans Member
Your support gives Zeinaba (and many others) new skills, a sisterhood of support and a brighter future.
Thank you.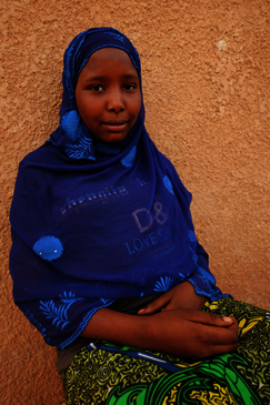 Hadi Attaher is an 8th grade student at Rain for the Sahel and Sahara's Agadez Learning Center (ALC). She comes from a small village where her younger siblings are enrolled in elementary school. Her older sister dropped out after elementary school, leaving Hadi to attend middle school alone. She explains that coming to the ALC was, "the first time I saw all these beautiful and wonderful things like the city lit by electricity as if it was daylight… vegetables sold year-round in the market, middle schools, hospitals & health centers, people who are not only Tuareg…"

Continuing on to Middle School was necessary to pursue her goals: "My wish is to be a teacher… because I would like to help children in my village to have a better future, and for the development of our town, and for our youth who are, at the moment, left far behind." This goals is particularly meaningful for Hadi, having left her siblings in her home village with her father, who had worked for the Imouraren Mining Company, but who is now unemployed.
RAIN students and their mentors are changing the ways that communities in Niger think about education. Thank you for leading the way in changing how communities here think about Niger.
Your support helps students, like Hadi, receive an education and an opportunity to provide for themselves in the future.
Thank you for believing in their potential.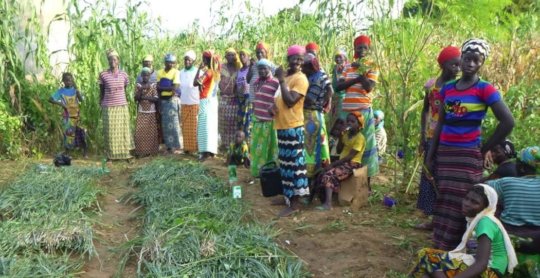 Sustainable food – Sustainable income – Sustainable lives.
Climate change increases variability in rainfall, resulting in extreme droughts and floods. This variability significantly impacts Niger's fragile soil, crop production, and access to potable water– exacerbating pre-existing issues in a country already prone to food crises.
80% of Niger is covered by the Sahara Desert and temperature increases are expected to be 1.5x higher than the rest of the world.
Just 12% of the country's soil is naturally suited for agriculture.
80% of families rely on crops for livelihood.
2 Million people are chronically food insecure; 4.5 Million are at risk of becoming food insecure.
64% of rural Nigeriens lack access to clean water and waterborne illness is the second biggest killer of children in Niger.
In the face of all these challenges, these gardens are more important now than ever. RAIN's Sustainable Agriculture program has provided access to safe drinking water through the installation of 22 wells; increased the variety of nutritious foods available to over 11,000 Nigeriens through the implementation of over 20 community gardens; and helped communities across Niger to turn subsistence agriculture into a business through 3-season drip irrigation and financial literacy.
Sustainable Agriculture Model
Deep wells & 3-season drip irrigation ensures limited water resources are used efficiently to maximize harvest outputs.
Introducing a healthy mix of grains, fruits & vegetables improves nutrition.
Lessons on irrigation, diversification, crop rotation, etc increase yields. Lessons on basic business principles increase profits.
Program Reach
Last year, 60 gardeners in 3 gardens produced 7160 lbs of harvest.
Lessons on organic agriculture produced
3x the harvest of the previous year.
Lessons on basic business principles produced 5x the profit of the previous year.
In the words of one participant:
Before RAIN came to our village, I didn't know anything about gardening. Now I know how to prepare the soil, transplant seedlings, and use drip irrigation with organic pesticide. I work to produce my own vegetables.
Across over 20 communities in the Sahel and the Sahara, Nigeriens are growing a better future. Thank you for supporting RAIN in these efforts.
WARNING: Javascript is currently disabled or is not available in your browser. GlobalGiving makes extensive use of Javascript and will not function properly with Javascript disabled.
Please enable Javascript
and refresh this page.