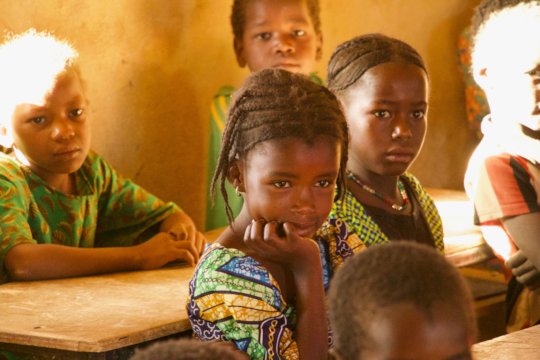 This has been an especially challenging period in Niger. The country had its first case of coronavirus in late March and the government reacted swiftly - they shut the borders, asked people to remain home, and closed schools from Kindergarten through University. The government's reaction was necessary - Niger simply doesn't have the medical infrastructure to deal with a widespread outbreak. Unfortunately, as we've seen in many other countries, the impact of the virus goes well beyond the virus itself.
Niger holds one of the highest rates of "education poverty" in the world, reflecting the reality that Niger's population, while largely under 15, is not consistently enrolled in or attending school. Among girls, just 4% complete primary school and a paltry 2% complete secondary school.
This year, RAIN's Mentoring program worked with 133 women across 21 communities to support 665 youth. Enrollment increased by 37% including a remarkable 62% increase among girls. But now, with coronavirus, that is all at risk. With school closures and families tightening their wallets to make it through the crisis, education takes a backseat. RAIN must remain alongside its partner communities and shore up support to ensure the progress that has been made is not lost. We know our mentors are key to keeping education a community-priority, even during COVID.
Fortunately, the government's COVID response is working and schools reopened in late May. RAIN worked with our partner schools to deliver over 40 cartons of soap and establish washing stations for students to use when entering or exiting the classroom. In communities without running water, maintaining this hygiene in group settings - such as a school - is critical to continued health and, of course, continued education.
We see a bright future for our mentored students in Niger – we ask that you stand alongside us to ensure that that future comes to pass. Thank you for your generosity and for standing by these communities in need. Please consider sharing this opportunity with your friends and family - none of us can do it alone.
Links: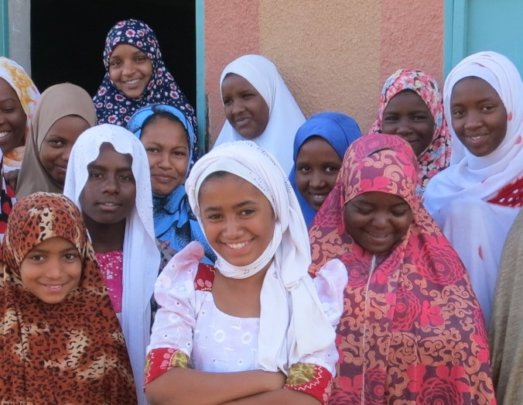 In 2019-20, our Agadez Learning Center welcomed 34 middle school students and our Mentoring program worked with 133 women across 21 communities to support 665 youth. On average, school enrollment increased 18% but some newer partners have seen even more growth. At the Aouderas Middle School enrollment increased by 37% this year - including a remarkable 62% increase among girls. The programs meet critical needs for rural and nomadic students who rarely complete elementary school, much less continue beyond that.
This year, 335 middle school students benefited from after-school programming. The system of supplementary course hours protects students from strikes and helps ensure they will complete 100% of their annual curriculum, without disturbance. In addition to ensuring curriculum completion, the extra course hours provide teachers with enough time to work with students directly on revision – reviewing tricky subjects, answering questions, and more thoroughly engaging students in material.The support is working and in the Aouderas Middle School they've achieved almost three times the pass rate of the regional capital.
Another critical component to our support is that many rural students need to travel to middle school but have nowhere secure to stay. Reporting suggests 2/3 of students accepted to middle school aren't enrolling because of this issue. In addition to our 34 Agadez Learning Center students, we provide homestay support for 47 high risk students through our mentoring program. We believe this program will help diversify the students who have the opportunity to pursue middle school by ensuring inclusion of underrepresented populations including ethnic minority groups, girls, and students with physical disabilities.
We seek to provide students with everything they need to succeed. Finally though, when we ask students to name the most important things they've received, we always get the same two answers: running water and electricity to study at night! It's easy to underestimate the power of "the basics" - we get so accustomed to them that we forget - but the basics are what lay a strong foundation for everything else that is to come!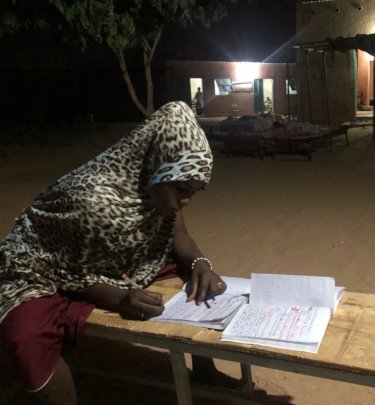 Over 300 Nigerien girls are being mentored this year and this mentorship is paying off! While enrollment across Niger is still quite low, enrollment is growing in our partner schools. Last year, girls represented just 41% of students at the Aouderas Middle School. Now, girls make up 51% of the student body. With the support of local mentors, more and more girls are enrolling and they're succeeding!
Last year, the Aouderas Middle School had a 78% success rate on the National Exam. That's 3x higher than the success rate in the regional capital. One of the mentored girls earned the highest grades in the entire department. There's nothing better to show girls they can succeed than seeing the successes of their friends and neighbors.
RAIN Mentor Tanalher talks about a young girl from her community who dropped out of school for 2 years. She had started middle school but abandoned it because she didn't have the support she needed to succeed. She returned home, feeling hopeless and without direction. Through the encouragement of the local mentors, she resumed her studies, completed middle school, and this year began high school! This is a significant achievement in a community where so few people complete elementary school.
She says "I am emotional and can't find the words to describe my feelings, I know that thanks to your initiative, my life has changed for the better. I was living without an objective, without a vision for the future, but now I'm fulfilled, full of vision and clarity. I am confident in the future."
GlobalGiving donors like you have made this possible for young girls throughout Niger. You are creating opportunity through education. Thank you for your generosity and for ensuring girls receive the support they need to thrive.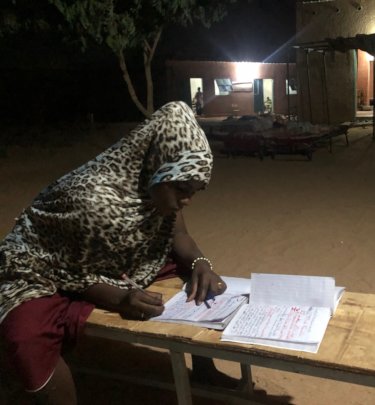 Links:
WARNING: Javascript is currently disabled or is not available in your browser. GlobalGiving makes extensive use of Javascript and will not function properly with Javascript disabled.
Please enable Javascript
and refresh this page.