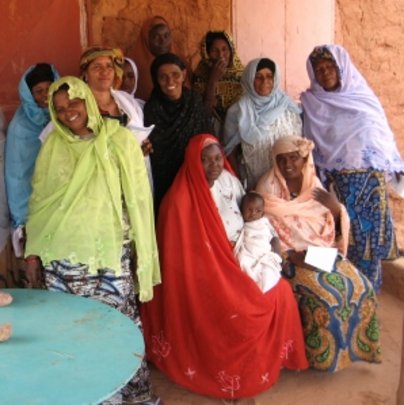 Dear Global Giving Friends,
RAIN is excited to announce a new facet to our Girls Scholarship and Mentoring Program! This year, our Niger mentors will become an important force in educating communities about health, recognizing common disease symptoms, and referring children to health care professionals.
The principle objective for our new Health Education program is to protect our partner communities from preventable diseases, the leading causes of death in Niger, including meningitis, diarrhea, malaria, pneumonia, and measles. Children under the age of five are particularly at risk of contracting these diseases, often transmitted by unsafe water and poor sanitation.
Our mentoring program offers a wonderful opportunity to address this issue. Much information is exchanged between girls and their families with the trusted mentors, why not train mentors to also provide health education?
RAIN will be expanding the medical training of mentors, resulting in their increased confidence, empowerment, and use of improved health practices - knowledge they will share with their communities.
After training, each mentor will be responsible for referring children for treatment of simple medical problems. In addition to the training, RAIN will supply the medicines and treatment plans.
By offering medical first aid, symptom awareness for illness, simple medical kits, and access to health professionals, RAIN expects to substantially improve the health of children and adults alike in our partner communities. The students in our Mentoring and Scholarship Program will not only benefit from support, guidance, advocacy and skills training, but will now receive vital health education and medical treatment. When you support RAIN's Scholarship and Mentoring Program, you are ensuring the well being of these girls in every aspect of their lives, while further increasing the knowledge and skills of their volunteer mentors.
We at RAIN are eager to share photos and stories as mentors begin their training process and put their new health and hygeine knowlege into action. Stay tuned!