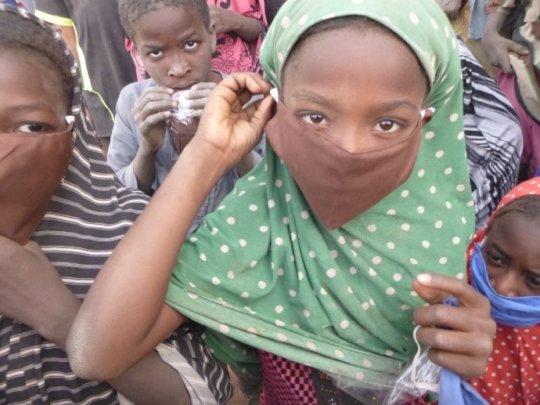 While Covid cases in Niger have risen to 5,356, the governmental response has been succesful. The spike in cases has subsided and Covid deaths remain low. This is due in part to community level interventions to reduce the transmision of the virus.
With your help, RAIN provided 1,800 masks to ensure elementary and middle school students were not turned away from school for not meeting community health guidelines. This small donation - just 50 cents/mask - was the difference between being barred from school and the ability to continue learning. A small price to pay for an education. Thank you!
While reinforcing masking, hand washing, and other health protocols, RAIN has continued to focus on the fallout beyond health - helping to meet families' economic and food security needs, which have become even more precarious with Covid.
RAIN is working with women in our partner communities to establish and support women's entrepreneurial co-ops, so women can continue to earn to feed themselves and their families. Further, RAIN is working with the communities of Betarmatas and Torguit to establish access to safe water -- critical for hygiene, for drinking water, and to establish community gardens for greater access to food.
Along with our community partners, we strive to find a balance between meeting critical urgent needs and ensuring we're laying the groundwork for greater resiliency over time. The fear is that even without contracting covid, the pandemic could be enough to knock individuals, families, or entire communities off the path of security. We're working with them to ensure covid doesn't stand in the way of education and opportunity.
If you can, please give today -- or ask your friends or neighbors to join you in giving, so these familes can remain safe and secure as they continue to navigate the economic repurcussions of the pandemic.
Links: