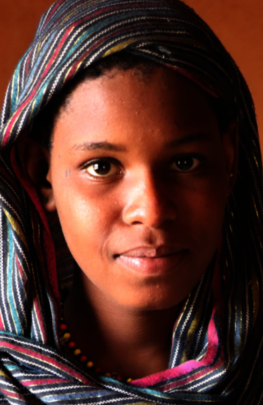 This is my first time writing this letter to you. As I do so, I'm filled with both trepidation and hope. Your support has accomplished so much in the last 17 years, yet there is so much more to do.
Thank you for bringing opportunity to Niger – the opportunity for children to attend school, the opportunity for women to earn their own income, and the opportunity for communities to feed themselves, because without food and water, nothing else matters. These students, entrepreneurs, herders, and farmers are all willing to put in the work, but without you, the opportunities would not exist.
By giving today, you can make a difference.
Last year, the pilot middle school program helped 100% of graduating students to pass their year-end national exam. This fall, you can expand the reach of women mentors to two new middle schools in communities that have never had local access to middle schools. This is an incredible opportunity to support national expansion of education services. They need your support to ensure a successful first year!
"When I heard I passed the elementary school exam and could continue to middle school, my mother and I worried about how I could pursue my studies... [Your support] allowed me to… purchase a uniform, and pay school fees. [It] has helped me to study in peace and turn my full attention to school."
- Assalama Alhassane, 7th grader, Aouderas Middle School
Last year, the community gardens produced 3x the crops and 5x the profit of the year before. This winter, you can help dig two new wells so there's enough safe drinking water to go around and to support the expansion of two community gardens.
It is impossible to do well in school or to work a full day when the water you need to survive makes you sick. Access to water also increases access to safe and nutritious food. YOU can help these communities fight thirst, fight hunger, fight for survival.
The rural and nomadic children, women, and families of Niger are willing to work, but first, they need you to make these opportunities a reality.
If you give by January 31st, your gift can help construct 2 new classrooms and a much needed solar-powered study hall for our Agadez Learning Center middle schoolers! One of their favorite things about the center is the electricity, allowing them to "study in the dark." 9th grade student Hadi says, "normally, when the sun goes down we have to stop studying because there is no light." Imagine – the only thing holding a student back from success might be their ability to keep studying after sundown.
- Katherine Kolios, Exectutive Director.