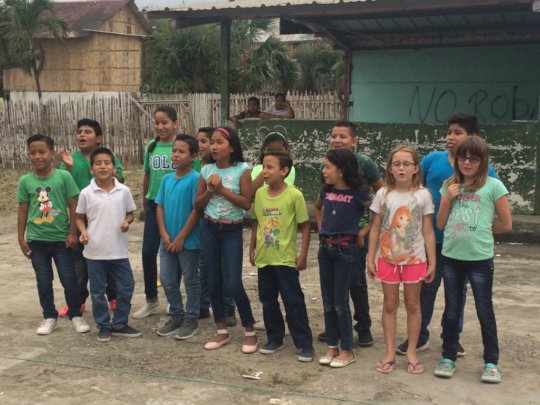 Here in Ecuador, Earth Day is celebrated on June 5th, and this year, the Los Algarrobos School was invited to participate in a local Earth Day Fair!
Along with several other groups and organizations, our school presented our love for the planet and natural environment! To start off the program, our sixth and seventh graders each prepared an upbeat song to share with the crowd!
Afterwards, each group involved explained their work, including Planet Drum Foundation, the Rio Muchacho Organic Farm, and FOCAZNOM, a local group dedicated to organizing fair prices for organic products. The children's group "Rejoice Canoa" also sold second-hand clothing and prepared juice with the blender bike! All the while, there were games and activities to keep the kids engaged and happy.
Overall, the fair was a great success! The kids learned, played and sang their hearts out! As our first activity for the Environmental Education Program, we think it was a great success!
Stay tuned! On June 22 we have our first field trip with the graduating 7th grade class to visit Planet Drum's tree nursery and take a nature walk in a virgin Dry Tropical Forest.
Also visit our website www.jamesdeanbyrdfoundation.org to learn of our other ongoing activities, including our annual raffle, happening now.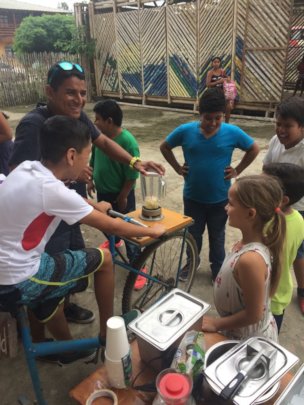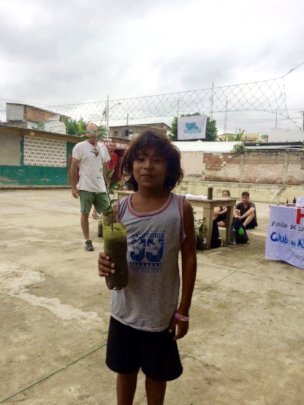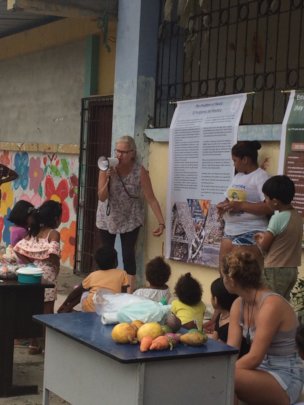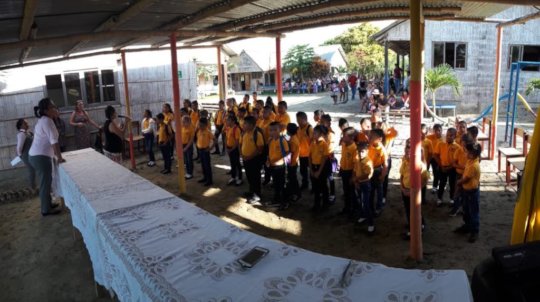 On Wednesday we welcomed a new school year with an inauguration ceremony! After some motivating words from the director, students and parents went to see their new classrooms and meet their new teachers! Everyone is so excited to start a new school year!
We are also very excited to open our new library! Particularly during recess hour, the library becomes full of students exploring new toys, games and books. This is possible thanks to YOUR generous support!
Please stay posted! As the school year goes on books and toys are often lost or damaged. And we are always using up paint, glue, colored pencils and paper among many other arts and crafts supplies! Your continued support will keep the library stocked and updated!
In other projects...
Only this weekend, GlobalGiving will be matching all Climate Change projects 50% up to $500! As the most updated part of our mission, an Environmental Education Program will be implemented for the first time ever and will need consistent funding. Take advantage of this matching opportunity and keep Climate Change Solutions in our students' minds and hearts!
https://www.globalgiving.org/projects/environmental-education-program-2/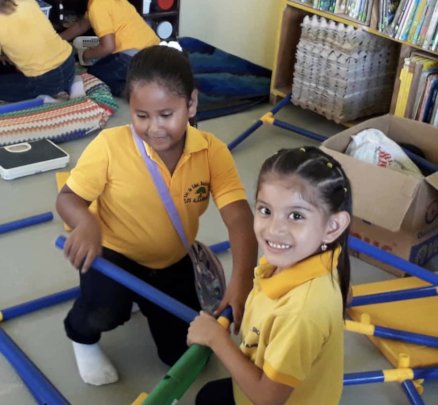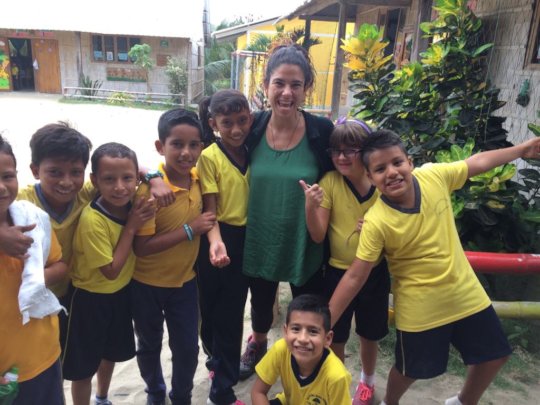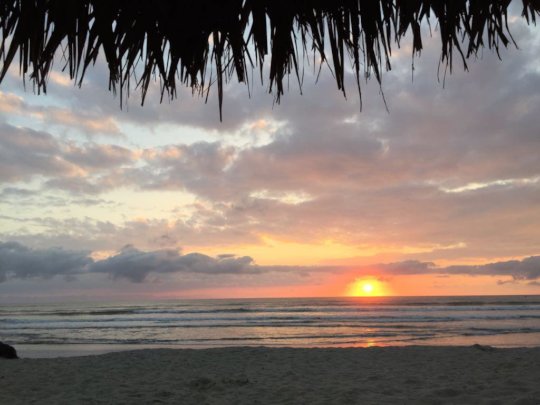 There are only a few weeks left until school starts and we are so excited! Our Environmental Education program planning is complete and our project proposal has been submitted and approved! An English translation has been attached for all of those interested.
Why is this so important?
Canoa's natural beauty is what attracts so many tourists each year, providing the majority of local families' income. If we can't teach our children to protect this natural treasure, their economic futures are also at risk.
A short anectdote from a volunteer:
"I brought the sixth graders into our multi-purpose classroom to show them some videos about climate change. The classroom is big, recently constructed new and exciting. The students had trouble focusing on the discussion I was trying to start. All of a sudden I yelled,
"Raise your hand if you hope to have children someday!"
Every single one of them raised their hand.

We began to discuss the physical changes they've seen in the natural environment just since they were babies. Plastic garbage is rampant on the beach. They had noticed the growing number of turtles and dolphins laying dead on the sand. In rural communities, the rivers are drying up. The rainy season doesn't seem to be rainy anymore. Many members of their families who depended on agriculture in the past are moving into town looking for work in tourism.

"If we don't start changing some bad habits, what will Canoa be like for your children?

They all became quiet and pensive. I had their attention. As we started to brainstorm environmental solutions, all of their answers were vague.

"Help the environment!"
"Don't cut trees!"

I realized that they had no idea what they, as empowered young people, can actually do in their community to be part of the global effort to fight climate change."

Danniella Otte, Volunteer
Don't forget that April 8-12 all donations up to $50 will be matched 60% by GlobalGiving! That means that your $10 donation becomes $16, a $20 becomes $32 and a $50 donation becomes $80. Our work never ends which means we are always in need of more funding! Please consider a donation next week to get us ready for a new school year full of Environmental Education!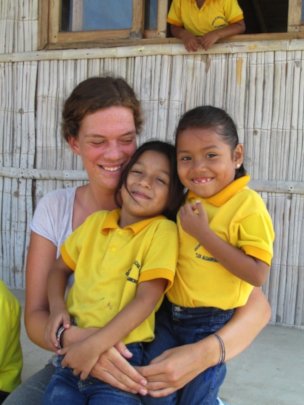 Attachments:
WARNING: Javascript is currently disabled or is not available in your browser. GlobalGiving makes extensive use of Javascript and will not function properly with Javascript disabled.
Please enable Javascript
and refresh this page.