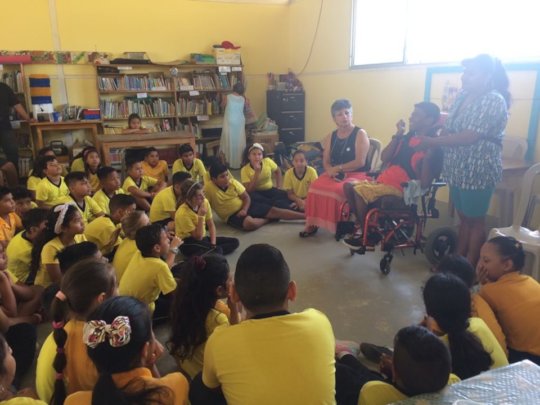 The 2019-2020 school year has just ended here on the coast of Ecuador and our new library has truly become the place of investigation and imagination that we had hoped it would be! Some activities we used the library this year for were:
Learning centers
Drama productions
Relaxation exercise
Alternative place to spend recess
Teacher workshops
School Assemblies
Parents meetings and workshops
Over 200 books lent out to students
And thanks to your generous support, this year we have made multiple improvements to the physical space of the library, including:
New bookshelves
Dozens of new books
A new window
Tables and chairs
A contribution to the librarian's annual salary
The library will always need love and support to continue providing great experiences for our students. We will always need new books, pillows and cushions, arts supplies and office supplies. Although this is true, our goal to get the library up and running has been accomplished and with great success! We are now ready to close this campaign on GlobalGiving.
If you would like to continue supporting our students and their studies, please follow us on Facebook, check out our website, or make a donation to our Environmental Education program here on GlobalGiving to continue receiving updates from us!
We are so grateful for all you have done and hope to hear from you soon! Big hugs from Los Algarrobos!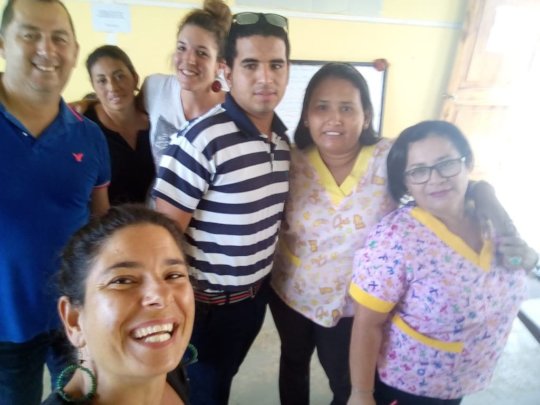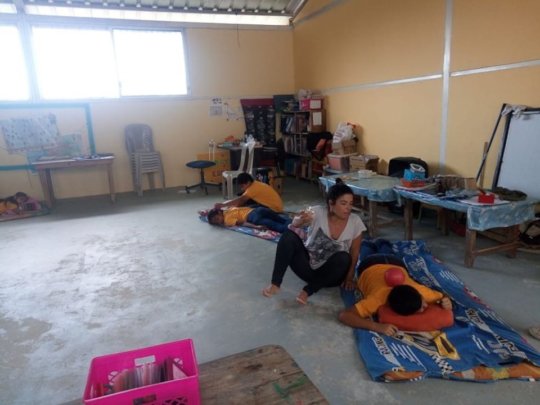 Links: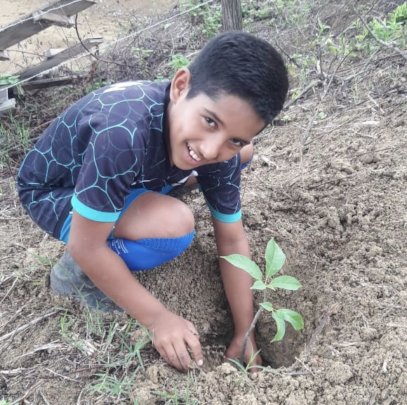 Last Saturday we took our seventh graders to visit the rural community called Rio Muchacho, just ten minutes north of Canoa. Our first stop was at the community school, where we met up with the Rio Muchacho students and planted trees around the school and the site where the church will be built this year.
After planting more than 30 trees, we continued even farther into the jungle to the Rio Muchacho Organic Farm, where we did various educational activities. First, we heard a short workshop about the effect of plastic and practiced saying "No bag please!" at the store! Then we took a short nature walk to feel the energy that trees share with us. And finally, we learned how to make chocolate from the cacao seed. Delicious!
Overall, the kids were tired after a long and stimulating day! They learned and enjoyed a day in the countryside that they will not soon forget! This is all possible thanks to your generous support!
As this was the last activity of the 2019-2020 school year, we are now working to get together the program for the 2020-2021 school year that starts in April, and we are still far away from our goal! Please share our cause with everyone who cares about this planet and wants the next generation to learn how to take care of it!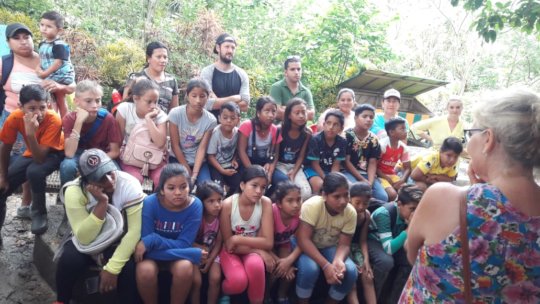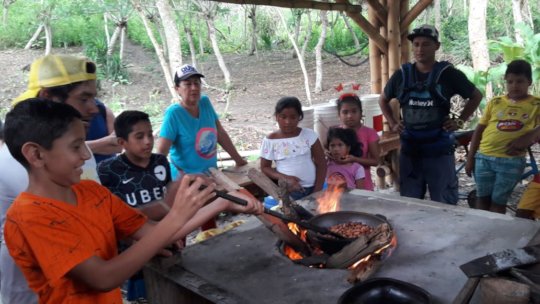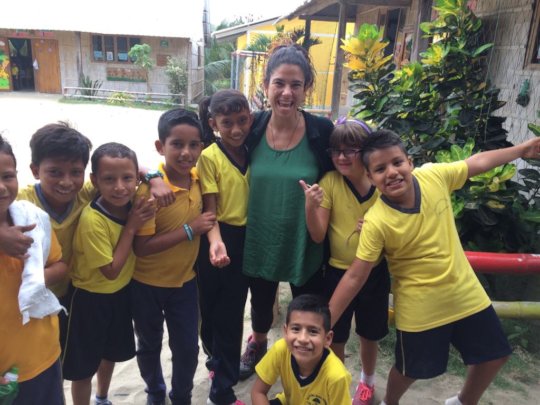 Here's a recap of what all your donations so far this year have accomplished here in Ecuador!
Planet Drum Foundation came to school and helped us build seedbeds
They later returned with volunteers to plant baby trees from the seedbeds into individual plastic bottles
Sixth and seventh graders participated in a local Earth Day fair.
Seventh graders visited a dry-tropical forest nature reserve.
They also visited the Planet Drum Foundation worksite.
Sixth graders built recycling bins to put up around the school.
Seventh graders will visit a local farming community to plant trees around their church.
They will also visit the Rio Muchacho Organic Farm.
4 civic hours this year were dedicated to environmental themes (Earth Day, Oceans Day, Intenational Day of Migratory Birds, World Water Day)
So we just wanted to send out a huge THANK YOU! This was just the beginning of what will become an annual program! Each year geting better and better!
We are also sending a friendly reminder that Giving Tuesday is December 3rd and just days away! We have launched next years fundraising page just in time for ths special day! On Tuesday, all of your contributions will be partially matched! Global Giving has $500,000 of matching funds and the more money we raise, the more of $500K in matching funds we win!
This will be our last email to you because we will be soon closing our 2019-2020 project! To continue to receive updates on the program, make a donation, big or small to our new 2020-2021 program through the link below!
Donate on Tuesday and ensure that our Environmental Education Program continues on for another year!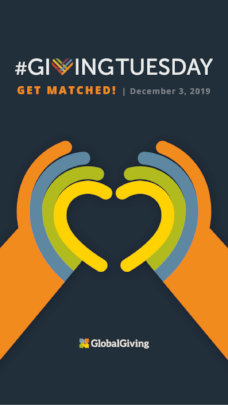 Links:
WARNING: Javascript is currently disabled or is not available in your browser. GlobalGiving makes extensive use of Javascript and will not function properly with Javascript disabled.
Please enable Javascript
and refresh this page.