Ecuador has been on strict lockdown since March 16, meaning that for two months now all of our students, parents, teachers, and administrators have been working from home. After a hustle to rearrange our lives, we are pumped and ready to start our new school year on June 1st. Our students are already communicating with teachers using Microsoft Teams and WhatsApp. And we are lucky to say that we have found scholarships for over 25 students! We are so grateful to have such strong support!
Obviously, all of this means that our Environmental Education Program will change a lot. In addition to their normal school work, students will have one lesson a week online in environemntal studies. To guide us through an online curriculum, we will use TedEd Earth School. Here, we find many short and interesting videos that our students can reflect upon. Although many of our planned projects and excursions would have been more fun with their classmates, students can still plant seeds at home, separate their garbage, or make compost. Things likely won't go back to how they were, so even our Environmental Education Program will adjust to the new normal.
Coming up soon will be our Virtual Bingo Game! Buy your bingo cards now! On June 6th at 1:00 PM Ecuador time we will live stream the game on the school's Facebook page. All the proceeds will go towards paying our teachers and keeping the school open through this crisis. Bingo cards are $5 for 1 or 3 for $10. You can buy your cards here on GlobalGiving or through the PayPal account on our website.
Thank you so much!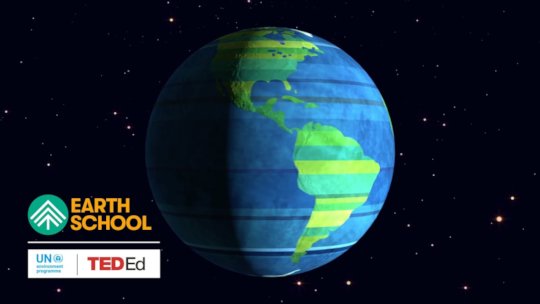 Links: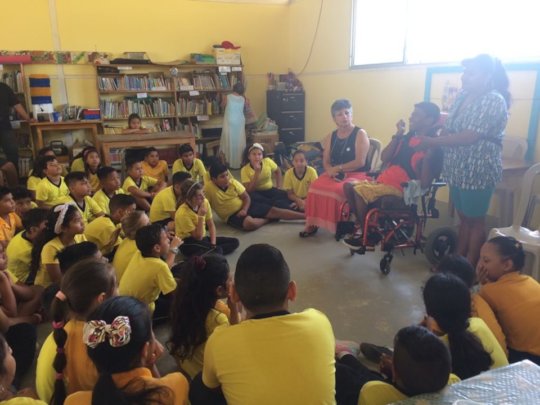 The 2019-2020 school year has just ended here on the coast of Ecuador and our new library has truly become the place of investigation and imagination that we had hoped it would be! Some activities we used the library this year for were:
Learning centers
Drama productions
Relaxation exercise
Alternative place to spend recess
Teacher workshops
School Assemblies
Parents meetings and workshops
Over 200 books lent out to students
And thanks to your generous support, this year we have made multiple improvements to the physical space of the library, including:
New bookshelves
Dozens of new books
A new window
Tables and chairs
A contribution to the librarian's annual salary
The library will always need love and support to continue providing great experiences for our students. We will always need new books, pillows and cushions, arts supplies and office supplies. Although this is true, our goal to get the library up and running has been accomplished and with great success! We are now ready to close this campaign on GlobalGiving.
If you would like to continue supporting our students and their studies, please follow us on Facebook, check out our website, or make a donation to our Environmental Education program here on GlobalGiving to continue receiving updates from us!
We are so grateful for all you have done and hope to hear from you soon! Big hugs from Los Algarrobos!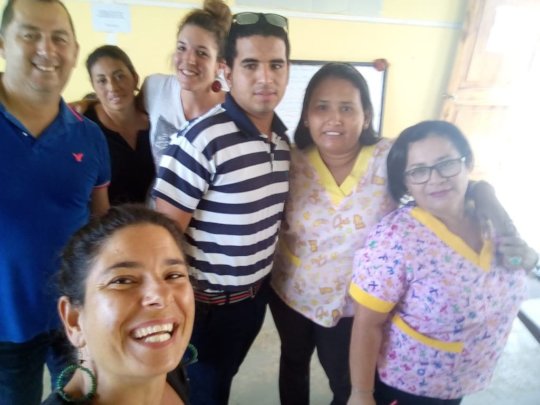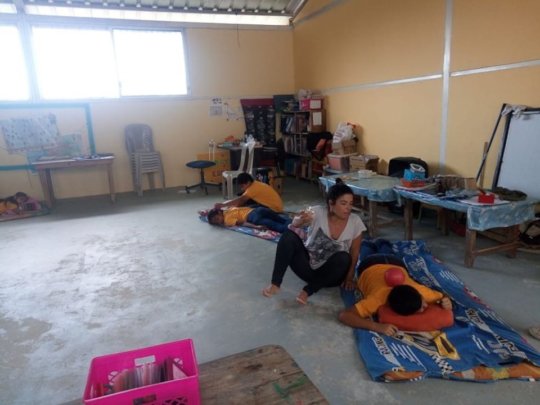 Links: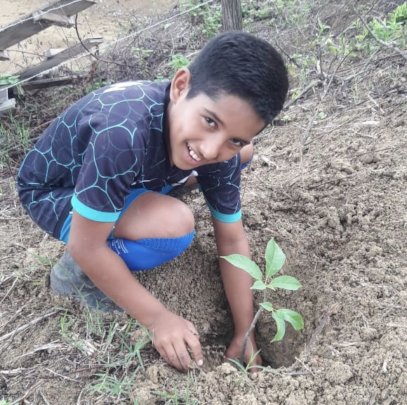 Last Saturday we took our seventh graders to visit the rural community called Rio Muchacho, just ten minutes north of Canoa. Our first stop was at the community school, where we met up with the Rio Muchacho students and planted trees around the school and the site where the church will be built this year.
After planting more than 30 trees, we continued even farther into the jungle to the Rio Muchacho Organic Farm, where we did various educational activities. First, we heard a short workshop about the effect of plastic and practiced saying "No bag please!" at the store! Then we took a short nature walk to feel the energy that trees share with us. And finally, we learned how to make chocolate from the cacao seed. Delicious!
Overall, the kids were tired after a long and stimulating day! They learned and enjoyed a day in the countryside that they will not soon forget! This is all possible thanks to your generous support!
As this was the last activity of the 2019-2020 school year, we are now working to get together the program for the 2020-2021 school year that starts in April, and we are still far away from our goal! Please share our cause with everyone who cares about this planet and wants the next generation to learn how to take care of it!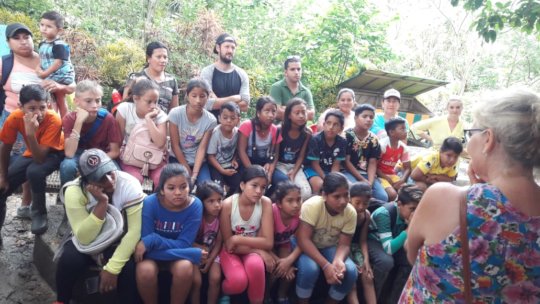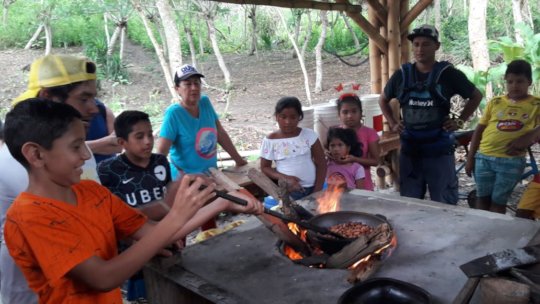 WARNING: Javascript is currently disabled or is not available in your browser. GlobalGiving makes extensive use of Javascript and will not function properly with Javascript disabled.
Please enable Javascript
and refresh this page.