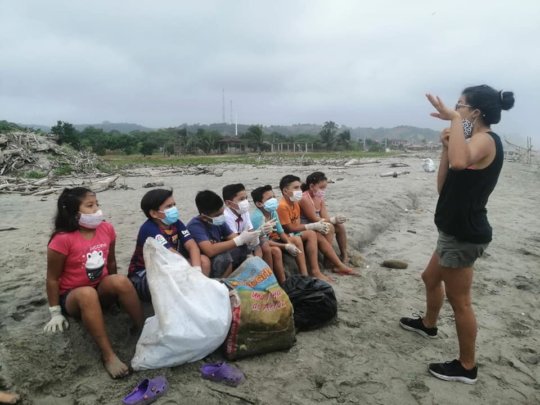 Our environmental education program has been very busy since the school year started! Thanks to our outstanding volunteers we have been able to implement a new project every month since May.
First, each class went for a beach clean up! The volunteers gave a small talk about plastic and its impact on the ocean before heading out to clean. It was a safe and fun way for the students to see each other in person while also helping the planet.
We also launched our cloth bag sewing club. Both parents and ex-pats now come together every week to sew cloth bags out of recycled or donated cloth. These bags are then sold as a fundraiser for the school and help promote awareness in the community about the importnace of leaving plastic bags behind us.
In July we hosted a compost competition! Each student at home had to collect their organic waste for three weeks, sending photo evidence weekly. The class with the greatest percentage of participation won a pizza party from Canoa Suites. The dedicated winner this year was 4th grade with almost 100% participation over all three weeks! We were very impressed!
Finally, in August, the fourth and fifth grades built garden beds at school and planted vegetables in them. Again, it was a safe out door activity where the kids could see each other and get dirty!
We feel so proud to implement this program successfully this year despite the pandemic and it is all thanks to our amazing volunteers, Viviana and Natalia. They've made it fun and exciting for our students through own passion and dedication. We are blessed to have them!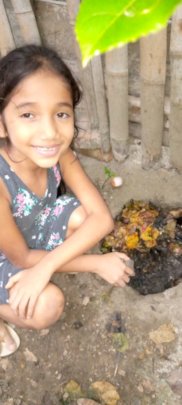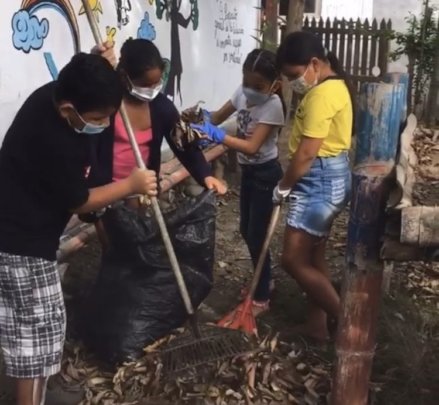 Links: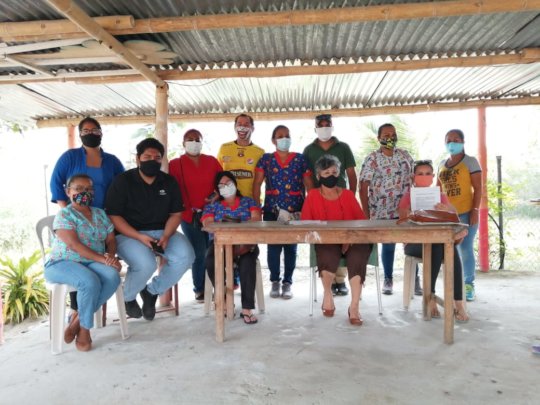 The 2021-2022 school year started in May with all kinds of obstacles and challenges due to the continuing pandemic. Many of our families had difficulty deciding whether to come back to school or not this year since for many families the economic situation has not improved. Many came back and other didn't, so one challenge this year has been low enrollment rates, a huge risk for the future of the school.
However, we never waver! Thanks to the continue support of our donors, we are still open and are not only surviving but thriving! We were able to provide over forty scholarships to our neediest families this year! We brought two amazing volunteers to aid our teachers and administrators, and we have expanded our environmental education program impressively!
Our volunteers, Natalia and Viviana, are both recent university graduates from Quito. They started the year taking students for beach clean-ups every Monday, Wednesday and Friday. They also launched a sewing workshop to teach local families new skills and sew cloth shopping bags to help reduce the use of plastic bags in our area. Most recently, they evaluated each of our students third through seventh grade in reading fluency to help identify students who need extra help in reading. We are amazed and incredibly grateful for their hard work!
In addition to beach clean up and sewing cloth bags, the volunteers also helped to launch a compost competition! Where students have three weeks to create a compost in their yard. The class with the most participation will win a pizza party for the class!
Again, thank you from the bottom of our hearts for making this school year possible with your continued support!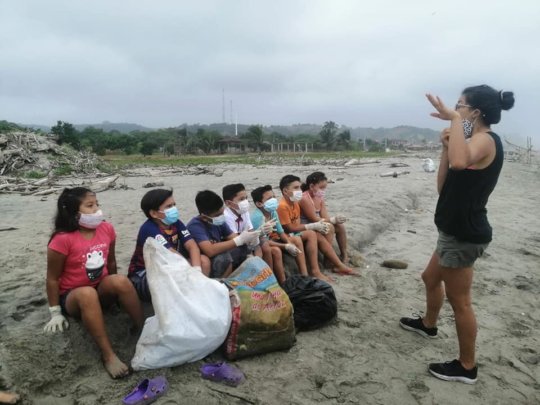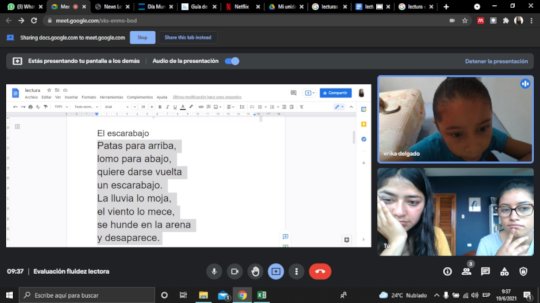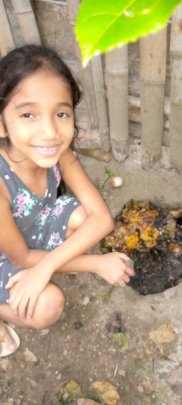 Links: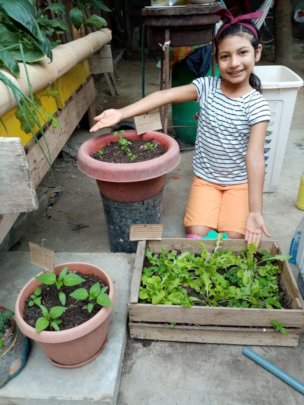 On Tuesday, May 11 we started the first day of classes for the 2021-2022 school year! Although we continue to be 100% online until July, we are very excited about our new Environmental Education Program with all kinds of new activities and participants.
First of all, I would like to send a sincere thank you for your generous donations during the Climate Action Campaign in April! Thanks to your matched donations, we were over half way to our goal before the school year had even started!
On Wednesday, two wonderful volunteers arrived to take charge of our beach clean up excursions! They will also help to organize an International Environment Day Fair on June 4th and launch a new sewing project where we will recycle old clothes into cloth bags. We are so grateful for their help and excited to get this year's program started with a bang!
Also stay tuned for this year's online Bingo game on June 5th, where we will play Bingo while responding to fun Environment Day trivia questions. We'll need your help sponsoring Bingo cards so that all of our students can participate. Learn more on our website below.
Thank you so much for your continued support! Despite the obstacles that the pandemic has presented, we have been able to continue this important program and even grow it! We look forward to sharing with you photos and videos of our activites as they roll out!
Links:
WARNING: Javascript is currently disabled or is not available in your browser. GlobalGiving makes extensive use of Javascript and will not function properly with Javascript disabled.
Please enable Javascript
and refresh this page.