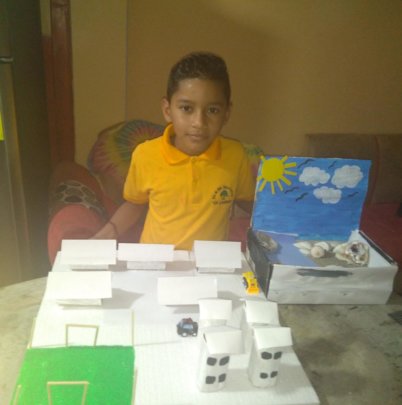 Thanks to your generous support, we have been able to sponsor 38 students so far to continue studying at Los Alagrrobos. As you know, the majority of our families' livlihoods depend on tourism, which took a heavy hit in March when the government imposed lockdown restrictions. Even though many business have opened since, the economic situation for some of our families continues to be desperate. Thanks to you, they are able to keep their students at Los Algarrobos and continue to benefit from our English classes, environmental education, and access to our library.
In October, the Ecuadorian government asked all schools to do a social study of their families and decide whether to return to the classroom or not through a democratic process. We met with representatives of the local municipality and health center to determine if the school grounds were ready for students to return to the classroom. The decision to return or not was ultimatley determined when the survey of our families revealed that over 70% do not feel comfortable returning to the classroom. Respecting their wishes, we have resolved to continue virtual until further notice.
That said, we are very proud at the progress our teachers have made through their virtual studies. We started the second semester with an extended class schedule to move faster in areas like math and reading. We are also transitioning to a new online platform, Google Classroom. English studies hours have also increased and we continue our monthly environmental education activites online. Our teachers are constantly preparing and researching new ways to use online tools in the virtual classroom.
Again, thank you so much for your support this year! As we approach year-end giving, please consider continuing your support! On December 1st, GlobalGiving is giving a million dollars in matching funds! The more you donate, the greater our match! And from December 14-18, switch to a monthly donation and it will recieve a 200% match on the first month! Join our team! Help us keep our doors open next year by giving during one of these special match opportunities!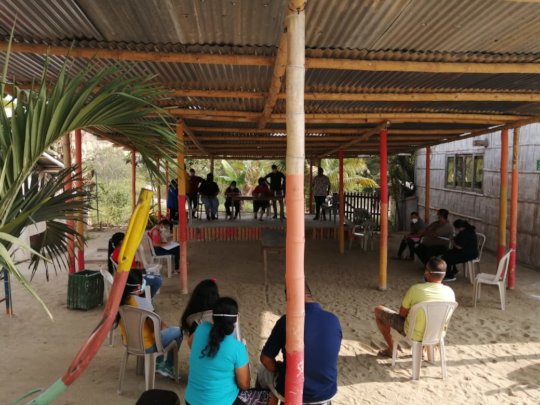 Links: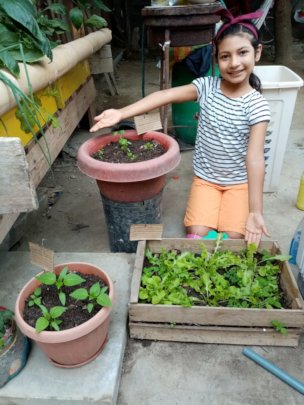 This is Hanney's home garden project! Hanney is in fifth grade. She is an incredibly bright scholarship student who loves folkloric dance and English class. Her family has very limited space to make their home garden but they have found new and recycled materials to plant their vegetables in and I can imagine the excitement on Hanney's face when she first tastes her home grown cucumbers! Cucumbers, peppers and tomatoes grow really easily here and our students are learning to save their seeds from the vegetables they consume.
The home garden is one of the new activites we have included into our Environmental Education Program. We've had to change our plans completely, and they continue to change as the year goes on. This hands-on learning project opens up exciting discussion about organic vs. not organic, the importance of being sustainable or buying local, and the natural science of plant growth. What I especially love about this project is that each family as made the home garden work, no matter what the size of their yard!
The other new activity will be a series of livestream story-time with environment-themed books. I will be reading our first story, "La Pelota Azul" on September 22 at 11:30 AM (Ecuador time) to celebrate World Car Free Day. The students will then be encouraged to participate in a drawing contest expressing what they learned from the story and the winner will receive a prize donated by a local family in Quito. Please join us on our Facebook Page (link below) to hear the story and see fun comments from our families!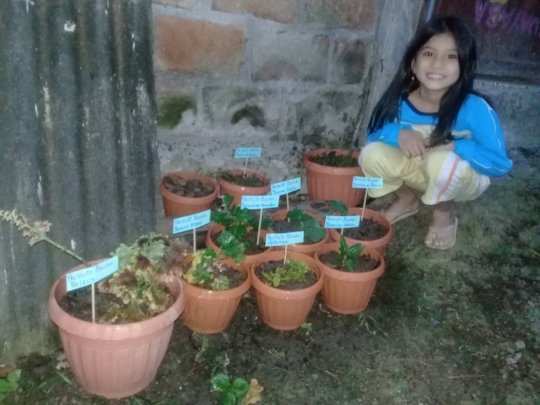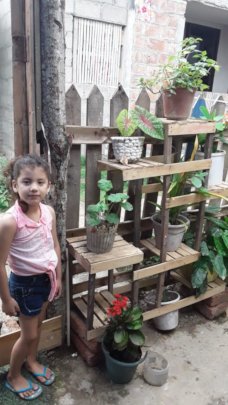 Links: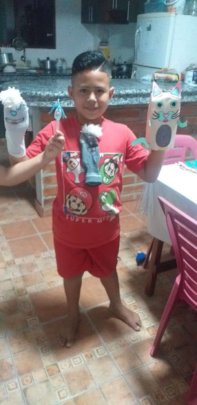 When the pandemic hit during our summer vacation we knew that this was going to be a particularly difficult year in so many ways. At first we weren't sure if the school would be able to continue at all. About half of the school's income comes from tuition and the other half is fundraising by the James Dean Byrd Foundation. With the sever lockdown here, most of our families were no longer able to work and didn't have savings to count on. Many told us that they would have no choice but to withdraw their children because they knew they wouldn't be able pay their part.
With the first hurtle, the matriculation fee, we received over 30 donated matriculation fees! This guarenteed that we could open our doors, and stay open when other private schools in our area have closed!
Then, between GlobalGiving and local Ecuadorian sponsors in Quito, we now have 36 students with full or half scholarships that are able to continue studying with Los Algarrobos and enure that the school stays open for the rest of the school year and into the future! The families that have received help are those that would not have been able to continue, we are so grateful that they are still with us!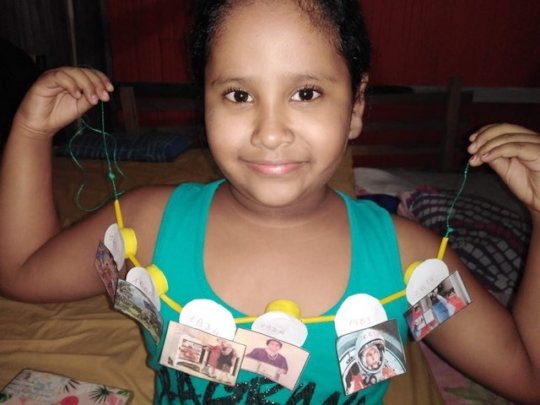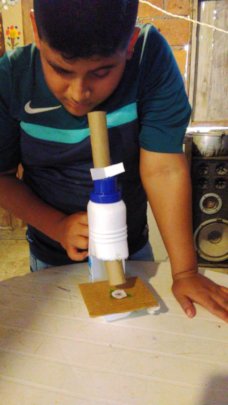 WARNING: Javascript is currently disabled or is not available in your browser. GlobalGiving makes extensive use of Javascript and will not function properly with Javascript disabled.
Please enable Javascript
and refresh this page.