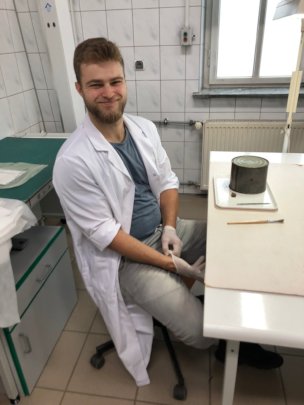 As we enter the third decade of 21st century we wish we could report that genocide had been eradicated from the planet. Sadly it is still here.
At 3 Generations we continue the work we have been committed to for nearly 15 years - documenting genocide. We are pleased to report that our video about the journey of one young survivor of the genocide against the Rohingya minority in Myanmar - Imran's Journey -- is now available on our website. Please watch it. In addition, we have four more survivors' stories from the gencide against the Yazidi minority in Northern Iraq and Syria ready to be released in Spring 2020.
And, finally, we are now completing a short film Preserving The Holocaust, which tells the story of young Polish conservators working to preserve artifacts from Auschwitz-Birkenau, the former Nazi concentration camp. Their efforts serve to refute Holocaust denial as well as to honor the 1.1 million who died there 75 years ago. Our film will be playing in select film festivals in 2020.
While we may not be able to end genocide we are proud to fulfill our mission and document it as it happens so denial of atrocity has no place in history. That is a small vicitory for 3 Generations.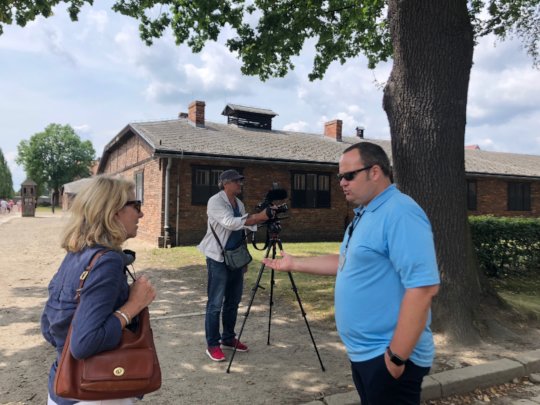 Links: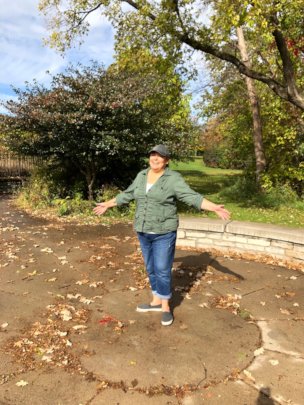 At 3 Generations we have been telling the stories of trafficked girls, boys and women for nearly 10 years. Our work in Minnesota and North and South Dakota focused on the cases of Native American girls and women. On a recent visit we were alarmed to learn that their ill-treatment has only grown with grave and tragic consequecnes.
Our next project will focus on recent cases of missing and exploited native women and the growing concern among local social workers and experts that law enforcement is not sufficiently activated to protect victims.
Fairly, this can be termend a human rights crisis. With the help of our partners on the ground and our donors we will be bringing this issue into light in 2020 and 2021.
As always we will update our donors and followers as our coverage progresses. We welcome your ideas and input.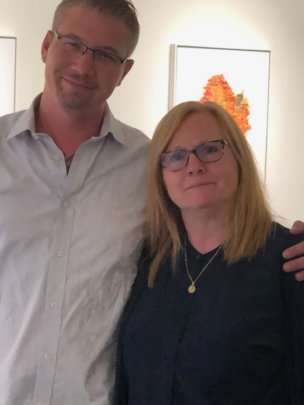 It has been a year since full legalization of cannabis in Canada, and nearly six years in Colorado. The questions raised in our film Pot Luck: The Altered State of Colorado still persist: is full recreational legalization of cannabis and all its related products a good thing?
Business has been fueling the move to legalization of cannabis far more than the pressing need for criminal justice reform after the failed "war on drugs". And it is business that may ultimately cause the greatest harm from cannabis. The market value of cannabis stocks has been declining in recent weeks, prompting investors to look for greater internal oversight. What comes next cannot augur well for the consumer or for public health, if bottom line profits infect the production standards of cannabis industry.
In California the black market is thriving by undercutting legal cannabis. Black market product has zero health regulation. While we still do not know for certain what the health benefits of cannabis may be, we are learning there are significant contaminants showing up in unregulated CBD and THC cannabis products.
Our project continues to monitor these pressing issues and we hope to film more in 2020 covering the looming public health threats posed by contaminated products. Meanwhile we have been raising public awareness through print and online journalism and distribution of our film.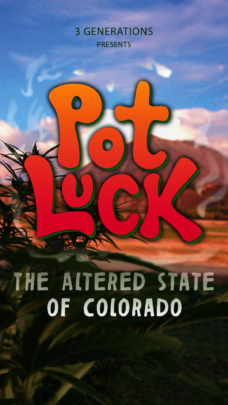 Links:
WARNING: Javascript is currently disabled or is not available in your browser. GlobalGiving makes extensive use of Javascript and will not function properly with Javascript disabled.
Please enable Javascript
and refresh this page.