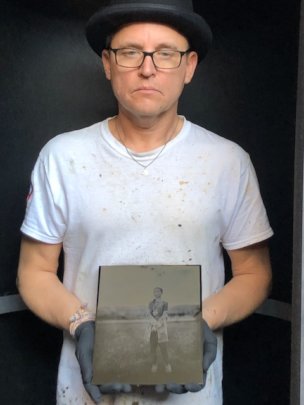 Last month a small team from 3 Generations visited North Dakota to get an update on the environmental impact of fracking on Native Lands. Our visit overlapped with that of Greta Thunberg, so there was much focus on her blazing environmental message. We were lucky to get a preview of her glass wet plate portrait, by famed artist Shane Balkowitsch, which is now headed to The Smithsonian Museum. (see photo).
In Bismarck we visited with Dr. Biron Baker, a family medicine physician, who appeared in our award-winning feature film A Different American Dream. Here is his verbatim update on the impact of fossil fuel extraction on health in Western North Dakota:
"In 25 years of practice, I have encountered anecdotal and empirical evidence of a higher than expected incidence of respiratory problems in western North Dakota. Accounting for all other variables, the fossil fuel industry should be explored in more depth. No other industry in our state enjoys the expansive protection that the fossil fuel industry does. Coal is particularly dirty, and the myth of "clean coal technology" has been perpetuated upon a poorly informed populace. Natural gas flaring is the next generation's "clean coal".
In New Town, on the Fort Berthold Reservation, Tribal Environmental Director, Edmund Baker shared information about recent oil spills and the role of volatile organic compounds (VOCs) on public health. We were saddened to learn that the environmental damage by the oil and gas exploitation has been even greater than anticipated when we made A Different American Dream. EPA regulations under the present administration has relaxed rather than increased oversight. Spills are up and consequences are down.
Anecdotally we learned that some athlete runners on the reservation can no longer run outdoors due to the VOCs from flaring causing asthma in previously healthy individuals. What disturbing news.
And yet, we see hope in the activities and commitment of young people — from Greta Thunberg to the youth on the reservation like Jayli Fimbres (see photo) who are working to preserve their land and culture.
We have been sharing updates on our social media. Please follow these stories on our website, our Facebook pages and on our Instagram.
Thank you for your continued support of this work.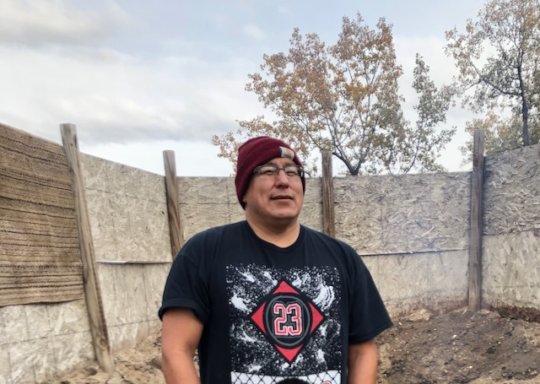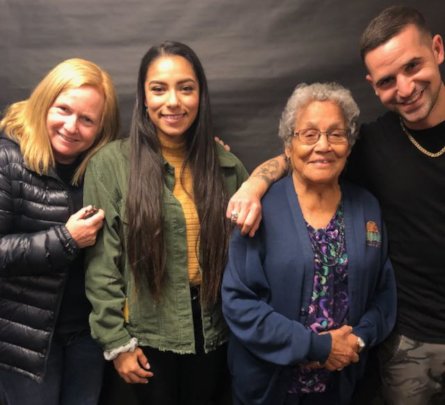 Links: