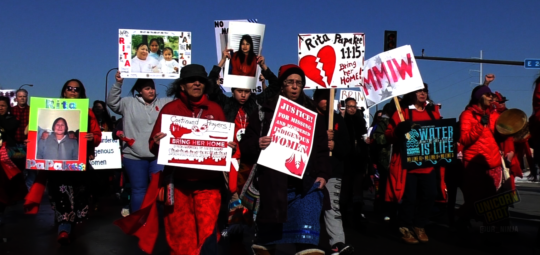 Issues of environmental justice and justice for indigenous peoples are not separate, but deeply interconnected. Throughout the history of North American settlement, the territorial dispossession of indigenous peoples has gone hand in hand with natural resource exploitation. Today, from the Bakken formation in North Dakota to theTar Sands in northeastern Alberta, Canada, Indian nations often stand on the front lines of opposition to thepipelines that pump oil out of their communities — violating treaty rights, threatening the environment and contributing to climate change in the process.

The continued history of the mostly violent expulsion of indigenous peoples from their homelands is the root cause of many of the difficulties that they currently face. The poverty, joblessness, poor education and healthcare, and violence against native women and girls all stem from their dispossession of their ancestral homes and their stolen identity as a people. As their lands continue to be taken they face economic hardship from the loss of resources and weakening of their native communities. They also are facing an incredible amount of violence against native women and girls caused by the ever increasing influx of poorly managed extractive workers who temporarily live in "man camps". Since the latest oil boom in the American midwest,violent crime,sex trafficking, and rape cases have massively increased in the native communities living there. The industry creates a culture of use and abuse- not just the land and it's resources but it's people too.
At 3 Generations, we have always aimed to bring world-wide attention to the environmental and cultural crisis of the degradation of Native American lands and the vulnerability of native women and children. We will continue to create films and videos that show the impact and devastation that the federal government and extractive industries cause to native lands and their people.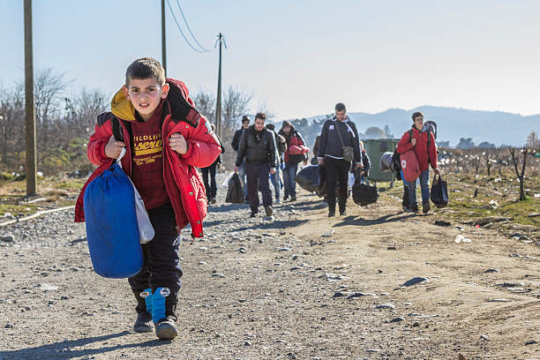 Over 140,000 Syrians have been displaced in just 3 days by air and ground attacks from Syrian and Russian forces in Syria's northwest this past week. Some 700,000 people have fled from the region since December, when the Syrian government launched its latest offensive against the opposition. Russian and Syrian warplanes have repeatedly bombed hospitals and other civilian sites, as well as fleeing families on the road.

The UN has described this displacement as one of the worst humanitarian crises in Syria's nearly nine-year-long civil war. These newly uprooted Syrians face crowded refugee camps and harsh weather. Aid organizations are struggling to provide them with shelter, food and warm clothes. The horrific crisis is deepening by the minute and the rest of the world seems indifferent to the plight of the Syrian people.
3 Generations will continue to record the stories of Syrian refugees as we have been since 2013. We are proud of our steadfast coverage of this human rights catastrophe which includes award-winning short and feature films. It is important that we continue to tell these stories so that the world does not forget the suffering and destruction of this once vital and culturally rich people.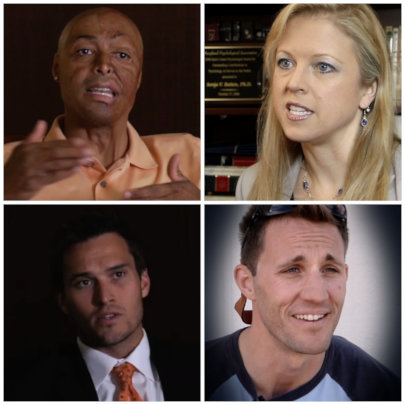 When 3 Generations started filming Veterans back in 2011 we focused on stoires of those who had served in Iraq and Afghantistan, of how they returned and found employment at home. Today there are more than 2.7 million of them.
In 2020 3 Generations will start a regular series of interviews and stories about returning Veterans and the lives they have built since they served. We have kept up with some of those we interviewed in the past and will include updates as well as introudce new faces.
We are excited to share their stories with you -- look out for the first one in early February.
In the meantime we wish everyone who has supported our project very Happy New Year. May 2020 and the decade ahead be safe and peaceful.
WARNING: Javascript is currently disabled or is not available in your browser. GlobalGiving makes extensive use of Javascript and will not function properly with Javascript disabled.
Please enable Javascript
and refresh this page.