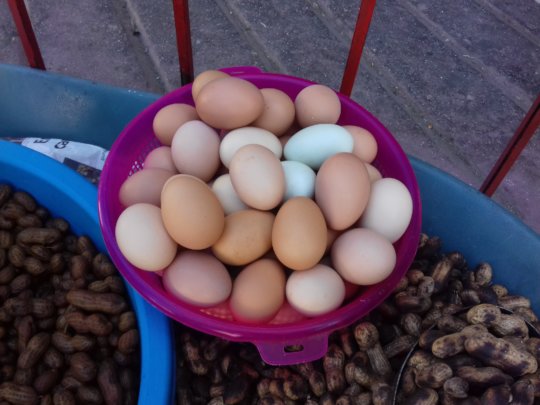 Since the beginning of the permanant housing construction project in Tetela del Volcán in February of 2018, 25 families who lost their homes in the September 2017 earthquake have begun or completed the construction of their new dignified and comfortable home. Currently, we are helping the families of four women: Elena, Sandra, Elodia and Martha.
In October of 2018, the business reactivation project was completed. Currently, we are supporting the 53 beneficiary families with follow-up of their projects, and taking note of the the progress and impact that this project has had on each family. In January, most beneficiaries worked to keep up the business and looked for sales strategies so that they generate profits to invest and can keep their income constant. The sale of organic eggs, atole, tamales, bread, tortillas, pozole, tlacoyos, lunches, juices, smoothies and groceries, allow the families to have money to reinvest and support the family expenses.
In the town of Jojutla de Juárez 89-year-old Ms. Elena attends to a small candy store on the edge of her home, which was reactivated with Amextra´s help. Elena says she is very happy to work again and have her own income. She says that working makes her feel good and that she loves to be in contact with people.
One of the most important parts of our project is that members of the town itself make up the Tetela del Volcán work team. Local volunteers have been helping each other build homes and learning how else they can support each other, too. Having this team of 8 volunteers has helped us complete the construction projects more quickly as well.
The permanent housing project will benefit Mr. Guillermo and Mr. Eduardo during the month of February. Also in February a series of workshops to train social work students in the Amextra Forming Values for Non-violence model will begin. The objective is to prepare the professionals with tools that they allow them to reproduce the model in the town´s elementary schools. The ultimate goal is to educate the new generations in tolerance, solidarity, respect for human rights, nonviolence and peace, to make them champions of these topics now in the classrooms as well as later in life as adults.