Thank you for for being a part of this journey of community transformation! In the past 14 months we have worked with more than 600 people in Tetela del Volcán and Jojutla, Morelos through the delivery of food and hygiene kits, temporary housing, post-traumatic stress workshops, scholarships for youth, reactivation of businesses, risk-management workshops, personal finance workshops and the construction of permanant homes. Here´s an update from the four main activities since our last report:
Risk-Management Workshops
In August of 2018, the first of 5 workshops on Disaster Risk Management was held. 41 beneficiaries attended and actively participated in this workshop, which will allow them to create a mitigation plan for the risks faced by their community and their home!
Reconstruction of Homes
The reconstruction process of 37 permanent homes began in March 2018. Through this project a basic house model is adapted to the needs of each family, adjusting the dimensions according to the number of its members and the characteristics of their land. Currently, 10 houses are 98% completed; 9 more houses are advancing in the foundations, and 2 have already been turned over to families!
Business reactivation
We have exceeded the business reactivation goal! Due to the interest of the beneficiaries in this program and also because the cost of reactivation was lower than anticipated, 48 families have been supported for the reactivation of their small businesses.
During the month of April 2018, 26 small businesses were reactivated by means of materials distributed to rebuild 20 families´ chicken coops. That same month, a family in Tetela del Volcán was supported with materials for the construction of a cellar to select and pack fruits from the community of Tetela del Volcan.
In the months of June to September 2018, 19 families were provided items to reactivate: 2 economic kitchens, 1 juice shop, 1 bakery, 2 pizza shops, 2 dairy shops, 1 poultry shop, 2 tables and chairs rental business, 1 wheat atole business, 3 mini-grocery stores, and tools to work in the cleaning of gardens and roofs in Jojutla, to 2 beneficiaries.
Personal Finance Workshops
The first of these workshops, called "The seasoning of finance, recipes for your business", took place on September 27th and 28th, 2018. The purpose is to teach how to maintain and manage the businesses that have been reactivated as well as those that have remained in the community, with the vision of making them grow, using effective tactics. In the course of the workshop, those who already have a fixed establishment recognized some situations that are not favorable for the business and created strategies to improve their relationship with customers
During the next three months we will advance in the the construction of the 37 permanent homes (all 37 homes are on track to be completed in the first semester of 2019), provide 3 more personal finance workshops to families who received support for the reactivation of businesses, continue accompanying 60 individuals in the identification and mitigation of disaster risks, and work in local elementary schools to train teachers in the Amextra Education for Peace curriculum. We look forward to sharing with you more photos of the families your donation benefits every day!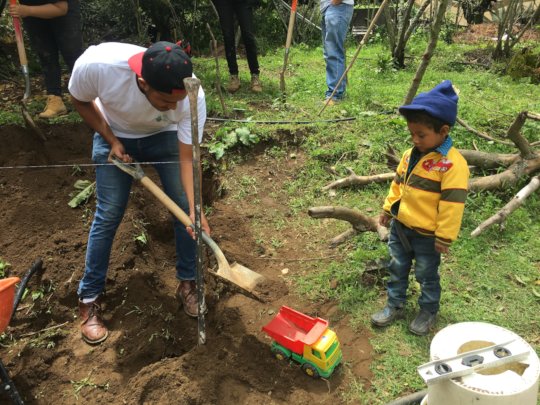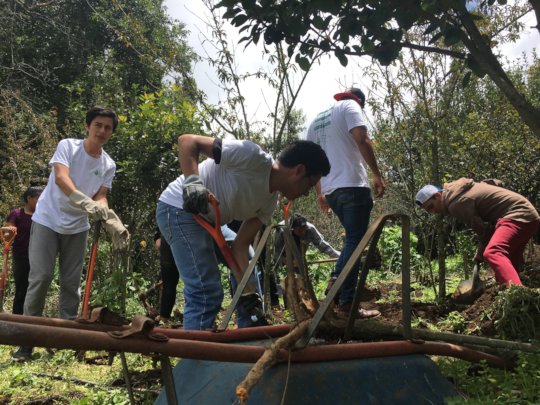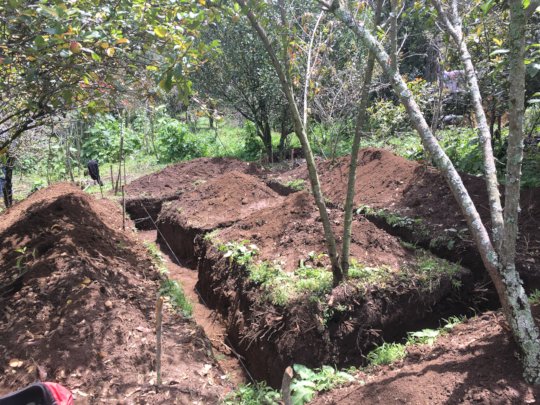 Links: