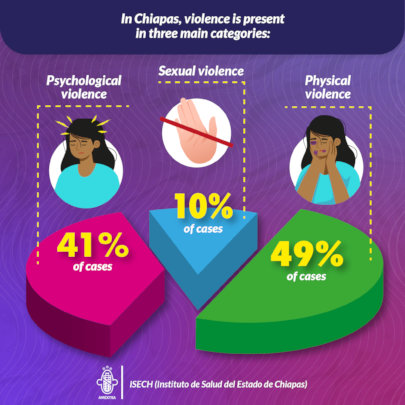 Dear Friend,
International Women's Day, celebrated around the world on March 8th, is a focal point in the movement for women's rights. It is a day dedicated to honoring the achievements of women throughout history and all across the globe, and is also typically a day for individuals to band together in the continued fight for gender equality.
This year, Amextra is dedicating our International Women´s Day efforts to the fight against gender violence, specifically forced marriage, rape, and human trafficking against tzeltal indigenous women in Chiapas, Mexico, through this very project, Our Voices are Stopping Violence.
Thanks to your support over the past two years we have been able to complete the first two of five stages of Community Narrative Practice (stage 1: conducting community interviews and stage 2: writing narratives) and are now ready to start stage three, four and five: illustrating and printing the stories, training discussion leaders, and using the illustrated books in small discussion groups. As a judge of a grant we received from Avon recently wrote,
"This is a very innovative methodology for Mexico and very suitable for indigenous communities, where gender violence is exercised, but it is not talked about."
As of February 2021 we are very excited to be in the process of hiring illustrators to make these storybooks a reality.
Also, from March 8th to 12th this project will be participating in International Women´s Week here on GlobalGiving. Donations up to $50 will be matched at 50% all week long from Monday to Friday. We are so appreciative for your support so far, and humbly ask you to consider making an additional donation from March 8th to 12th to make sure no other women and girls in Mexico need to suffer at the hands of preventable gender violence.
With strength and hope,
Stephanie and the entire Amextra team