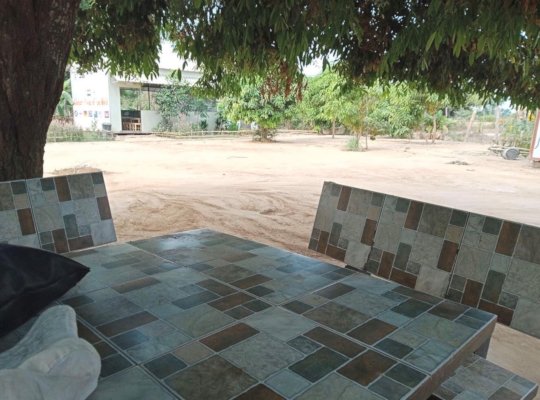 Dear friend,
We hope this finds you and your loved ones well.
As you may know from our last report back in March, schools across Cambodia are currently closed. News of re-opening changes almost daily, but currently it sadly seems that we may not be granted permission to re-open untl November. While we may not be able to continue in our normal pursuits, the health, well-being, and education of our students is now, more than ever, our key concern and responsibility.
Pushing Forward With An Adjusted School Programme
After a frustrating few weeks of feeling helpless and at a loss as to how best we could support our students and their families, we finally received some good news; the Village Chief and Commune Leader granted us permission to visit our students at home.
Now, our devoted team, armed with soap, toothpaste, workbooks and homework are out and about daily, making visits to each family. Beginning with thorough lessons on hand washing, they are then checking in to see how our students and their families are coping at this difficult time. Khmer, English and Sports classes are then taking priority, with lessons being held for individual families, or neighbouring households where appropriate.
Our students' dedication to learning is inspiring, they are all very happy to receive visits from our teachers and to continue studying. Many have expressed their wish to get back to school as soon as possible, and we hope to grant their wish soon! We're all so grateful that despite these uncertain times, we're able to maintain a strong support role in our local community and keep the vital connection between students and teachers alive. Receiving positive feedback from our students makes us all the more determined to provide the maximum support we can.
Utilising Our On-Site Garden
Many of our older students are currently making daily trips to the local forests to collect fruit for their families to eat and sell, but without the tourists passing through Siem Reap and the Temples, there is little opportunity for them to make much of an income. As is sadly the case around much of the world, many parents are losing jobs or having their income reduced, but with families already on such small salaries, and with no savings, this loss has detrimental effects on daily life and diet. Without daily breakfasts to make, our gardeners are instead focussing their efforts on increasing productivity in our on-site garden, producing as much fresh fruit, vegetables and herbs as possible. This produce is shared amongst staff and students to help alleviate some of the food shortages created by loss of income within families.
Current Goals
The disruption, uncertainty, and inability to run our normal programme is challenging and unsettling, but until we can return to some sort of normality our goals are simple:
1. ensure our students and staff are healthy
2. motivate our students to continue learning at home
3. keep our staff engaged, in work, and on salary to ensure the well-being of themselves and their families
However, without the usual flow of volunteers giving us a helping hand, support and donations are reduced, making our efforts even more challenging. The support of our Helping Hands family and wider community has never been more important. So today, we're humbly asking you for your support. This coming Wednesday, 15th July, GlobalGiving will match donations of $100 USD or more. The higher the amount of the donation, the higher the match. In the spirit of this matching campaign, we're making big, bold asks of our supporters – and that's you! Can we count on you to support our work with a one-time gift of $100 or more on July 15th? We know times are worrying and unsettling for you, but if you're able to, please donate what you can. The match campaign starts at 9am ET on Wednesday (2pm in England, 8pm in Cambodia and 11pm in Sydney). If you're unable to donate at this time, you can still show your support by sharing details of the match campaign and this link bit.ly/HH-GlobalGiving with your friends and family.
We hope to have positive news on the re-opening of schools for you soon, but until then we will continue to do our utmost to support our students and their families through these difficult times.
Thank you so much for all your previous support, please do consider making a donation this coming Wednesday if you're able to, and please share our news and details of the match campaign with anyone who may be interested.
Take care of yourself and your loved ones.
Love and best wishes
Jess, Sopheap, and all at Helping Hands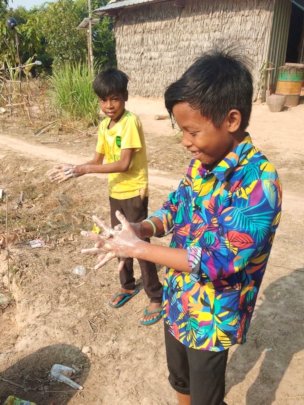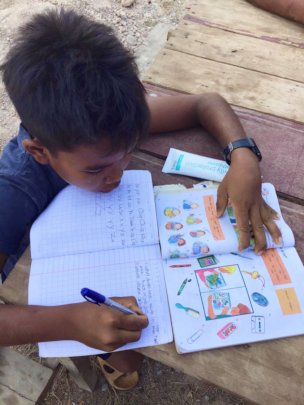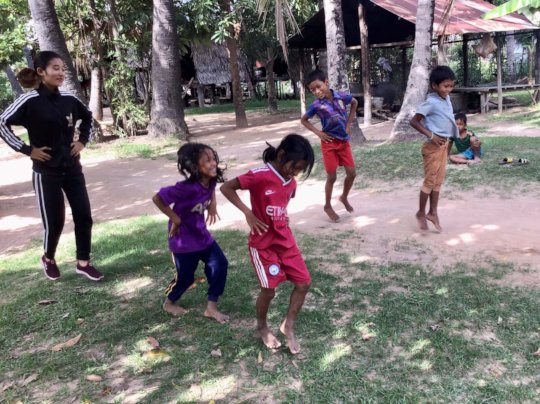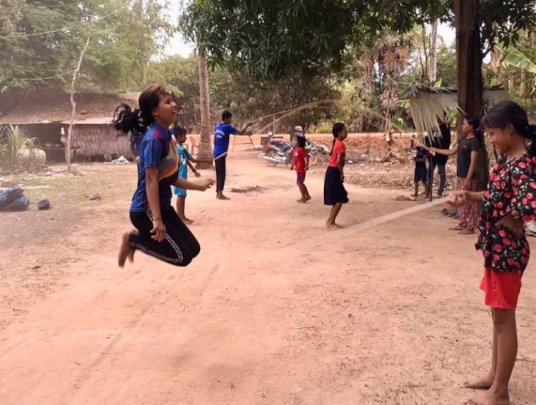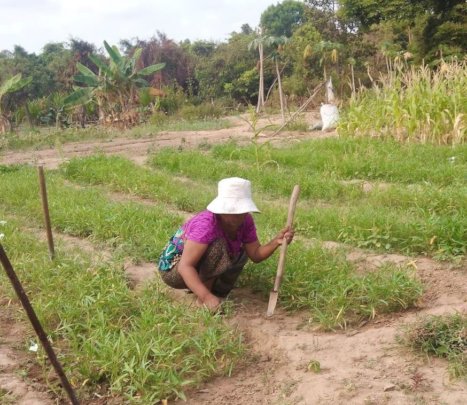 Links: