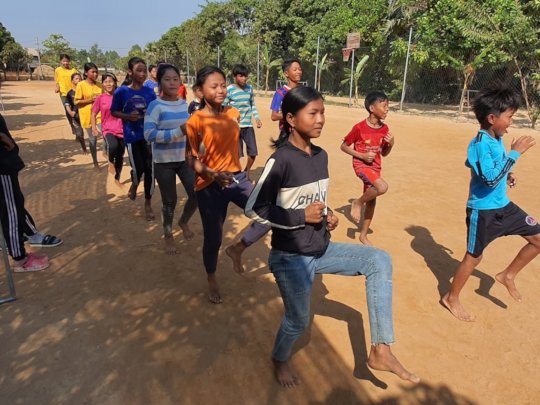 Back in November, we were getting back into the swing of things, offering sports lessons and weekly football matches to the students at our Helping Hands School. They have been enjoying the variety of drills and games designed to help improve flexibility, strength and endurance, especially when they get to take the lead! Continuing the roller coaster, a new wave of Covid-19 cases prompted the government to shut the schools down again for December, but thankfully it didn't last long this time! The program is back up and running, both at Helping Hands and, as of the beginning of February, in the wider area.
New Collaborations
We started 2021 with a welcome new arrival: our new Sports Project Manager, Jared Cahners. He's well known as "the Frisbee Guy" in Siem Reap for organizing weekly ultimate frisbee games and he speaks Khmer (the local language), which makes him the perfect person for the job! Jared got stuck straight in, meeting with government schools to try to extend the reach of our program. We've got 6 primary schools onboard for this year and are working to get secondary schools involved soon. Physical education and sporting activities are not generally available through government schools, but with our team running regular sessions at different facilities, we will be able to promote healthy, active lifestyles and teach important skills to many more students.
Goals for Girls
Our Goals for Girls initiative, which promotes gender equality and female empowerment through sport, is also back up and running. From October, coaches were delivering sessions to 10 girls just from the Helping Hands School, but with other schools reopening, we have been inviting girls from the wider area to join and are already up to 15 participants. Through these workshops, we have witnessed these young women grow in confidence and start to use their voices. Several students have become outspoken with their opinions on gender roles, and have expressed a desire to achieve a higher level of education than that of their parents.
We couldn't do this without your generosity, so thank you for your continued support. We're excited to see how our projects and collaborations continue to grow over the coming months and to share more news soon!
Please keep in mind the upcoming Little-by-Little Campaign which will run from 8th to 12th March. GlobalGiving will 50% match every donation under $50 received during that week, and will also match any new recurring donations! We know times are hard, but if you do wish to donate, doing so between 8th and 12th March will help your generosity to go even further. Please share our project with friends and family, to help us to empower even more Cambodian children through sports.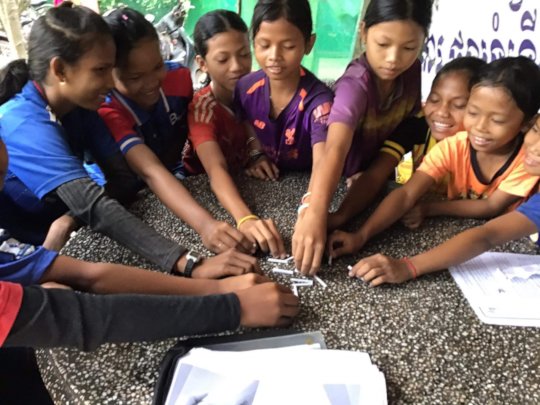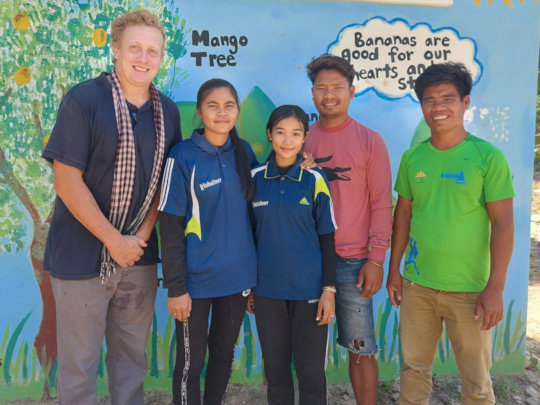 Links: