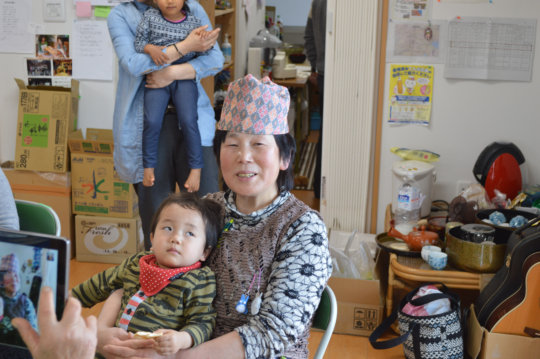 Activity Update
In April 22, JISP held a Community Building Workshop at a disaster public housing in Kawahara, Ohfunato city (Iwate prefecture).
It was the second time we meet and we received a hearty welcome.
JISP member Bijay introduced aspects of Nepali culutre and we made "Momo" (Nepali style Gyoza). After eating, we discussed the current situation in both Nepal and Tohoku.
For the final part, we did some execrise, meditated and danced a local dance together.
Spending this day with the resilient people of Iwate was a precious time. Thank you!
-------------------------------------------
Why Community Building?
6 Years after the triple disaster hit Tohoku, the majority of those who lost their homes in the Tsunami (about 470,000 people in total) have setteled in new homes.
Still, 147,000 people still live in temporary housing across the Tohoku region (as of July 2016).
86% of the people who found new homes reside in newly built public-housings (as of March 2017).
But both those who found a new home and those who still live in termporary-housing often find themselves with new neighbours: the old social fabric was disrputed and the challenge is to create a renewed sense of community.
The purpose of this project is to facilitate healthy interaction among residents and care providers of public housings and temporary housings, build after the triple disaster in March 2011.
We believe that by encouraging the residents of the Sanriku coastal areas to communicate and express their thoughts and feelings, a more supportive and resilient community will emerge.
Our aim is thus to help create a safe environment that promotes such interaction.
Entering the 7th year after the disasters, Japan IsraAID Support Program remains committed to the people of Tohoku, and continues to work to meet the current challenge of rebuilding communities.

Thank you for your kind support!