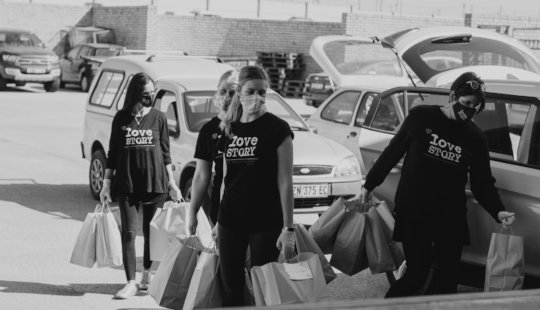 Our hospital outreach is one very dear to our heart. We love being able to bless new moms, especially those who are in desperate need. Last year we were able to handover 150 blankets and mattresses to two local government hospitals as well as 150 parcels with essentials for new moms and their babies.
In the next month we plan to do our next handover of parcels at Dora Nginza Hospital. The maternity ward at this hospital sees an average of 150 expecting moms come through their doors every 3 days. We are in the process of collecting items and funds for these bags, and will be able to show you beautiful photos of the handover in our next report.
Thank you for your care and support. Your generosity makes this all possible!
Blessings,
The Love Story team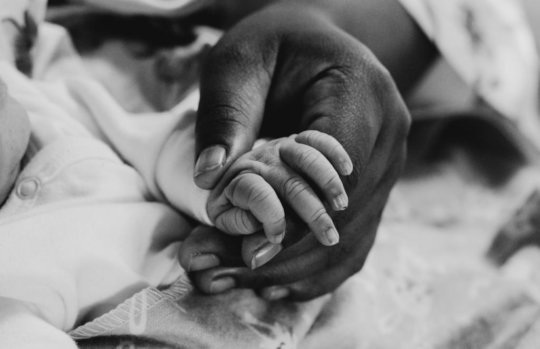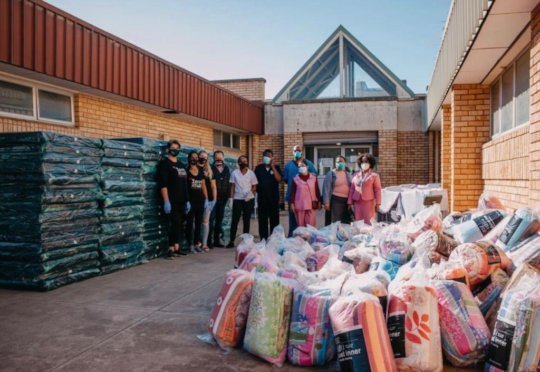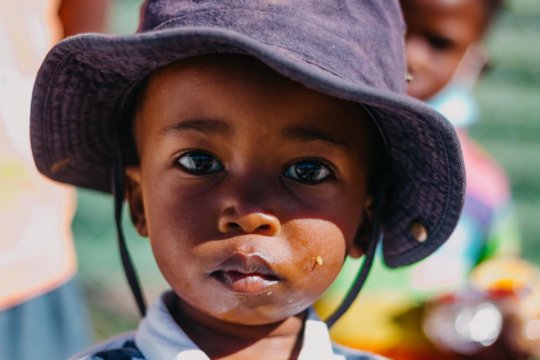 It's been a year since the pandemic reached our shores and everything changed. 2020 was a year of adaptation & coming up with creative, innovative ways to keep impacting lives & tending to the welfare of the poor. The result was one of our most impactful years to date.
To date we have managed to hand out 2 million meals to those in need in our city, through our incredible soup kitchen leaders who serve their comminities. The 70 soup kitchens continue to receive gas and food from us each week in order to cook and feed those in need around them. Majority of the people receiving food are children.
Many of these soup kitchens also run creches in their areas where they feed the children at the creche, and we are so grateful to be able to partner with these Early Learning Centres. Our Love Sandwiches project, which was launched in January this year, serves many of these creches with sandwiches for the children and to date we have been able to distribute 16 534 sandwiches!
Thank you to all those who have supported and continue to support this project. We are so grateful and so are the many lives that have been blessed.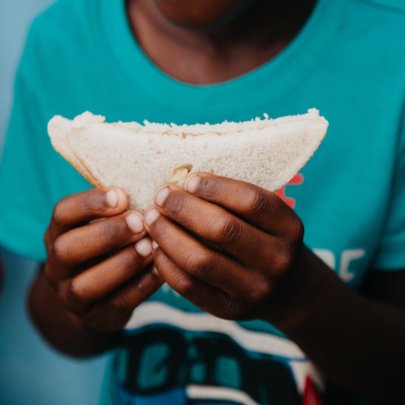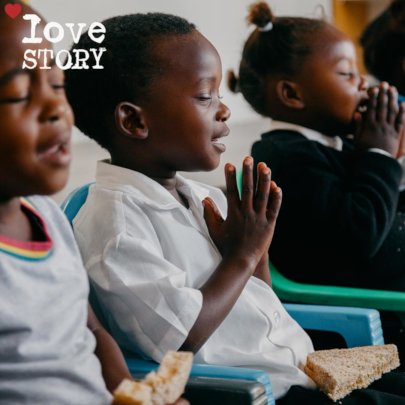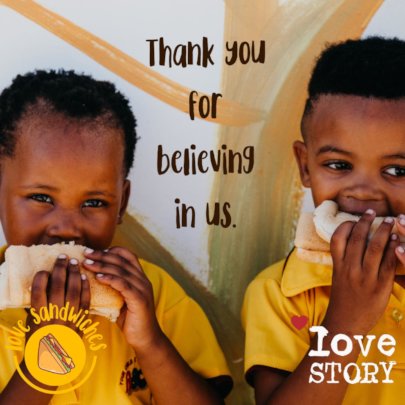 This year has been off to a great start. Through our feeding schemes we have launched Love Sandwiches project, where we supply creches in various underprivileged areas with sandwiches for the children. Some of those children would otherwise not receive a meal that day and seeing the smiles on their faces after receiving a sandwich is absolutely priceless.
To date we have been able to distribute 1606 sandwiches and we are hoping that this project will continue to grow as more donors, schools and churches come on board to support.
Sometimes it's the things we don't ever think about that get taken for granted, such as a simple everyday meal. For many children in our city, eating a regular meal every day has become more & more unreachable and has contributed to a sharp decline in overall health and school attendance. Through our #LoveSandwich initiative & the generous support of the public, we've been able to fill the gap & supply children with a meal like this, giving them access to sufficient nutrition on a daily basis.
We continue to run our weekly feeding scheme project where we supply 70 soup kitchens with food to cook for the needy in their communities. It has been a blessing to be able to develop better relationships with our soup kitchen leaders and to see how they have grown.
We look forward to what the future holds for these projects.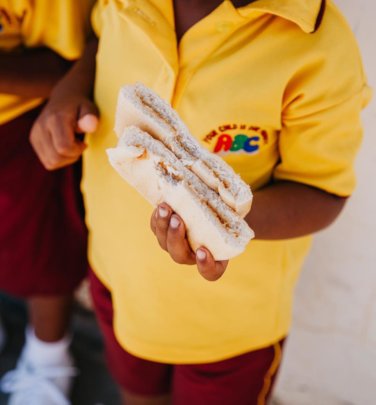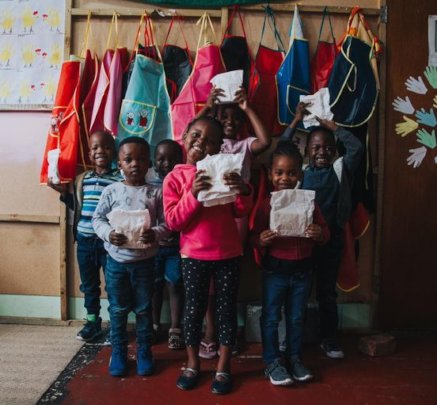 WARNING: Javascript is currently disabled or is not available in your browser. GlobalGiving makes extensive use of Javascript and will not function properly with Javascript disabled.
Please enable Javascript
and refresh this page.