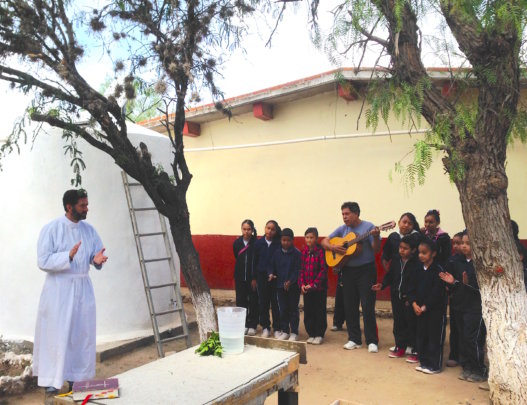 Dear Global Giving Supporters,
This is an exciting update for us here at Caminos de Agua (formerly CATIS-Mexico). This past month, our rainwater harvesting projects – funded largely through this campaign – were featured in a New York Times article! Photojournalist, Janet Jarman, has been following Caminos de Agua's (Caminos) rainwater projects for the past year, and recently she brought on New York Times journalist – Elisabeth Malkin – to tell the regional water story through the perspective of Father Juan Carlos Zesati, a partner and local force in the region. Check out the article here:
http://www.nytimes.com/2016/05/20/world/americas/mexico-water-farms-drought.html
Since our last update, we received some funds to continue on with this important work. We were able to leverage those funds with our partner coalition – the Coalition in Defense of the Independence Watershed – to build nine (9) new rainwater systems! Three of those systems were built directly with funds through this Global Giving campaign. An additional six systems were built with funds from the coalition, and many of the overlapping costs were shared.
Here is the breakdown of the recently finished and still underway rainwater systems:
Two new systems were built in the community of San Antonio de Lourdes (the community featured in the New York Times article). This makes three systems for the community located in the local church, kindergarten, and elementary schools.
One system was built in the elementary school of San Cayetano,
One system in the church of la Norita del Refugio,
One system in the at the community church of Los Platanos,
One additional system in Rancho Nuevo where we built a system last year,
One system was just finished this week in the community of Villa Nueva,
Another system is just getting underway in the community of Adjuntas del Monte,
We are set to break ground on the final system of this round next week in the community of Las Liebres,
And finally, we've been able to distribute an additional 18 Caminos de Agua ceramic water filter systems (and are set to add several more when the final systems are finished), five of which went to a new biochar filtration system we are piloting at a local school where a rainwater harvesting cistern was not necessary.
All of these communities have extremely limited or no direct water access and/or their water source is extremely contaminated with arsenic and fluoride. As the rainy season begins here in central Mexico, these communities will be able to collect water free of arsenic and fluoride, purify that water through our ceramic filters, and enjoy a safe, healthy, and secure potable water source for the first time.
To date, this means we have been able to:
Build 21 rainwater harvesting cisterns, with the ability to store more than a quarter of a million liters of water,
Install 50 ceramic water filters in community schools and homes,
Providing safe and healthy drinking water to hundreds of people in 13 different communities.
Moving forward, we would like to offer up a challenge to all of our Global Giving supporters. In June and July of this year, Engineers Without Borders – University College of London chapter has committed to building at least an additional eight (8) rainwater systems with us in the homes of San Antonio de Lourdes (again, the community featured in the NYT article above).
This community's well dried up seven years ago and since then, they truck water in on their personal vehicles. The closest water source is the most contaminated in the region – roughly 7 times the WHO recommendation for arsenic and 15 times above the limit for fluoride.
We would like to provide every family in this community with their own rainwater system so future generations won't have to suffer these same health impacts. It's a large task, with roughly 80 families in the community, but given the different actors involved that we can leverage and share resources with, NOW is the time to donate and make an even greater impact.
The community is trained and ready to supply all of the labor.
We here at Caminos will provide the filters, education, technical support, and continued follow-up.
Engineers Without Borders – University College of London is providing additional educational opportunities, technical support, AND a large portion of the materials needed.
We need YOU to step up and provide the funds needed to expand our impact to every family in the community.
Let's take advantage of the coming rains together and help an entire community and future generations sustainable access to safe and healthy drinking water.
Saludos,
Dylan Terrell
Executive Director, Caminos de Agua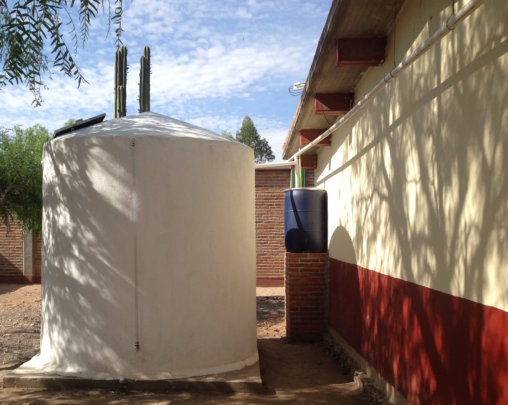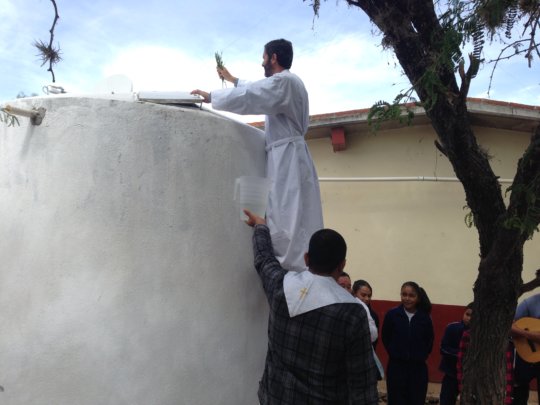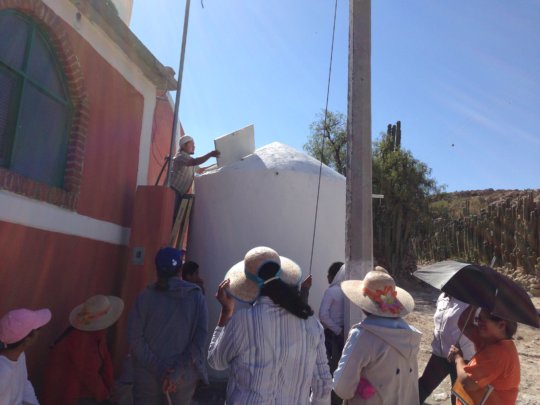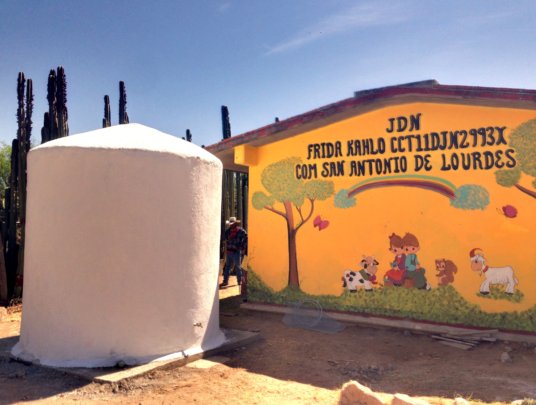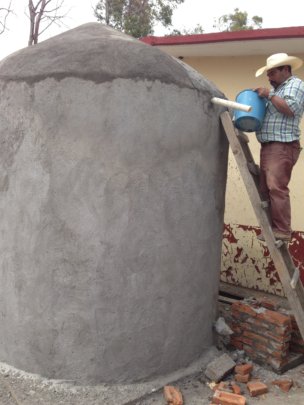 Links: