Dear GlobalGiving Supporters,
It has been a furious start to the rainy season this year, with the biggest storms hitting our watershed in more than a decade. Thanks to supporters like you, along with new institutional partners, a lot of that rain is being transformed into safe, healthy drinking water.
Since our last update, we have been able to bring in over $7,000 in new funds through the GlobalGiving platform thanks in great part to new donors. This new infusion of funds will go a long way in our new large-scale community project.

Pozo Hondo and La Vaciada
On our last update, we broke the news that after 10 months of waiting, we were officially awarded a substantial grant with the Gonzalo Río Arronte Foundation (Fundación Gonzalo Río Arronte), a private foundation here in Mexico that funds water projects throughout the country. That project is now well underway! We have been working with two communities, Pozo Hondo and La Vaciada, to implement 25 large-scale rainwater harvesting systems. We built our first rainwater harvesting system at the community church in 2017 to help form the initial interest. Today, we are finally building on that early momentum.
The community well located in Pozo Hondo serves La Vaciada and a total of six rural villages in the surrounding area. The arsenic and fluoride levels are some of the highest we have ever registered, and it appears that has been the case ever since the well was first drilled over 30 years ago.
"We used to drink from open-air 'charcos' (ponds). When they drilled the well, the water looked so much cleaner…we never thought it was secretly poisoning us," said one woman from La Vaciada, participating in the project, and who is now a leader with United Communities for Life and Water - a grassroots, community-led initiative in the most impacted region of our aquifer.
"Today, anyone under about 28 years-old has their teeth very badly stained [with dental fluorosis from drinking the contaminated water]. My son has it extremely bad. We didn't know it was the water. That's why we need these [rainwater] cisterns…to save future generations from that fate," said a mother from Pozo Hondo, also participating in the project.
In fact, in May and June, the National Public Health Institute began a study in the region where Pozo Hondo and La Vaciada are located. In a neighboring community, the study found that a staggering 82% of all the children surveyed already presented with mild-severe dental fluorosis. This is the first study of its kind in the region, and we are working on proposals in partnership with the National Public Health Institute to expand this work moving forward.
Today, the work in Pozo Hondo and La Vaciada is off to an ambitious start. After we received the good news from the Gonzalo Río Arronte Foundation, we immediately began working with the communities to support in the organizing process. Last month, we finally broke ground for the first time in the community of La Vaciada. The Caminos de Agua team taught a 7-day intensive training in one of the community member's homes. More than 30 people came out to participate in the capacity training, where the members learned about (or received a "refresher" on) regional water issues, rainwater systems, broke bread, and built their first 12,000-liter capacity ferro-cement cistern together.

Since then, the communities formed three work groups: two in Pozo Hondo where 16 systems will be built and one in La Vaciada where nine systems will be constructed. Long-time partners, Engineers Without Borders UK came out just a couple of weeks ago to see this project and talk to community members. To date, between the three working groups, five rainwater systems are already nearing completion. Just in time for the next round of rain storms that have been hitting the region hard.
Over the next several months, along with building the rainwater systems and installing Ceramic Filters, we will hold a series of training workshops and community dialogues, test all of the community water sources (testing the deep community well, shallow wells, seasonal and household ponds, etc), and create a map of community water resources.
The funds provided by the Gonzalo Rio Arronte Foundation will only cover the materials for the first 20 systems. But thanks to the generosity of GlobalGiving supporters the past couple of months, we will easily be able to provide the additional five systems so that all of the current participating families will have access to safe, healthy drinking water before the rainy season comes to an end! So thank you all for your support!
These initial 25 rainwater harvesting systems in Pozo Hondo and La Vaciada will serve up to 75 families, or about 375 people. There are hundreds more families in these communities who still need access. Many are coming on board to participate in this current project and getting trained. The community capacity is growing and the momentum is massive. So, donations go so much further today - investing in communities where people are trained and eager to work.
Thank you.
Saludos,
Dylan & The Caminos de Agua Team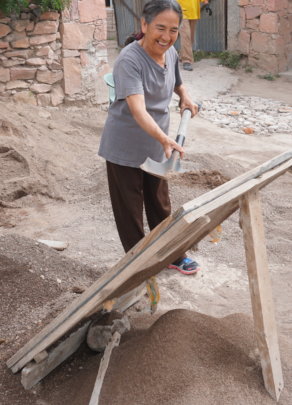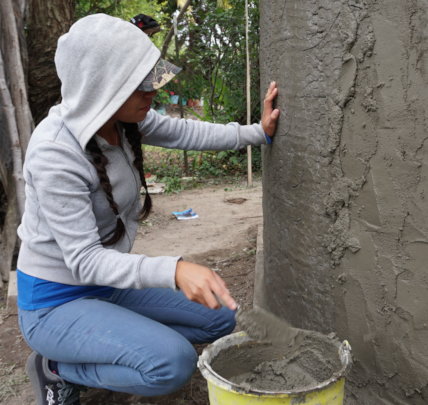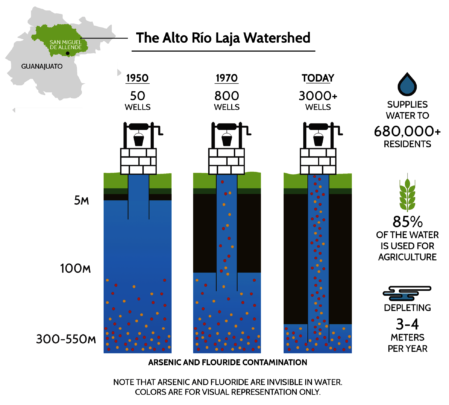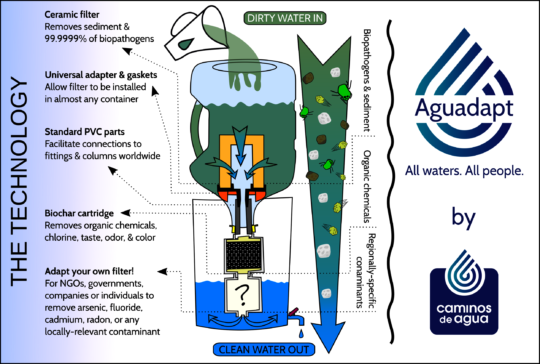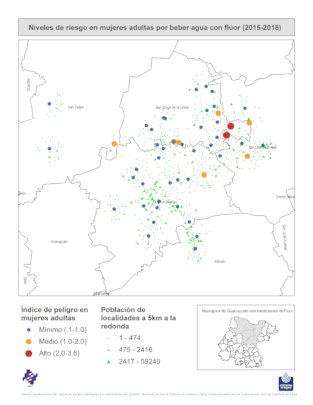 Links: