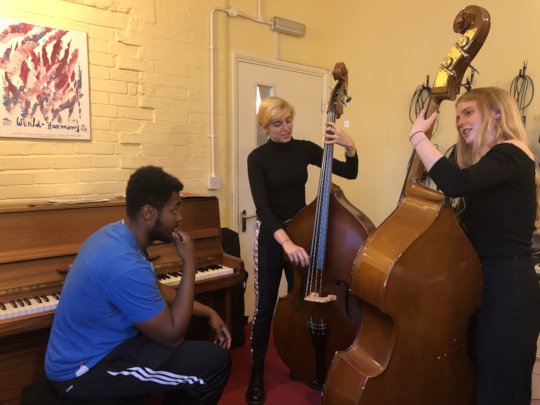 We are delighted to announce that World Heart Beat Music Academy has been shortlisted for the 2019 Achates Individual Philanthropy Award, the only annual prize that celebrates first-time supporters of the arts in the UK.
This year's prize received a record breaking number of submissions from across the country which reflects the emerging generation of supporters for arts organisations and their communities. Each individual has been nominated by a cultural organisation to express appreciation for their outstanding contribution including financial, experience and skill sharing as well as network growth and positive advocacy.
Nick Thomlinson has been nominated for the award on behalf of World Heart Beat. His considerable property experience made him an excellent contact as the academy began its pitch for a new music education centre and venue in Nine Elms. He met with Founder and Artistic Director, Sahana Gero and was inspired by her vision and seeing the young people first-hand he quickly became involved in the pitch for the new space, investing time and providing valuable expertise.
Following the successful pitch, he has been instrumental in working with the team on the capital fundraising campaign leading to gifts and a widening of World Heart Beat's prospect pipeline. Nick has been incredibly generous with a large donation from himself and has secured personal donations from other generous individuals, despite initially being reluctant to be involved in asking people for gifts!
Other organisations in the Individual Philanthropy Award shortlist include Arts & Health South West, Lighthouse, The Fruitmarket Gallery, Town Hall Symphony Hall and the Young Vic.
The Award will be presented by cultural philanthropist, Hannah Rothschild CBE at a special Prize ceremony at Rich Mix on Tuesday 19 November.
Sahana Gero, Founder and Artistic Director of World Heart Beat Music Academy said: "We're delighted to be short-listed for the individual award. It's fantastic to celebrate Nick Thomlinson's philanthropy – he has been so generous, making a major gift to our capital project and getting actively involved with our fundraising campaign. Nick embodies the true definition of the word 'philanthropy' and we really appreciate his support. Individual donations are a vital cornerstone of our work – we couldn't achieve all that we do without them."
Coming up soon we would like to invite you to join the 51st State Band live in concert at Putney Arts Theatre, Friday 15th November for an evening of exceptional musical talent from the students at the World Heart Beat Music Academy.
Now performing in its 20th year at Putney Arts Theatre, like Bonfire Night, it has become a festive event in the Wandsworth arts calendar. It is a chance for the band to really shine and showcase the vitality and dedication that students of the World Heart Beat Music Academy thrive on. A selection of jazz and film scores will be performed by seventy plus young musicians creating an upbeat musical extravaganza for all those attending.
We have two performances at 6.45pm and 8.30pm (each concert is one hour long) -see link for tickets
Another big thank you to Ronnie Scott's Charitable foundation for having World Heart Beat be one of their beneficiaries for their Instrument Amnesty drive on Saturday 20th July in which many instruments were donated to Ronnie Scott's and passed along to us, giving even more young students the opportunity to learn and progress in their instrument!
World Heart Beat is very proud to be connected to such a prestigious organisation, which continues to drive many of our musicians in their jazz development, and to provide musical opportunity to our children and young people.
As ever a huge personal Thank you to you for all that you do to make World Heart Beat what it is and for adding so much to the happiness and future of our children through music.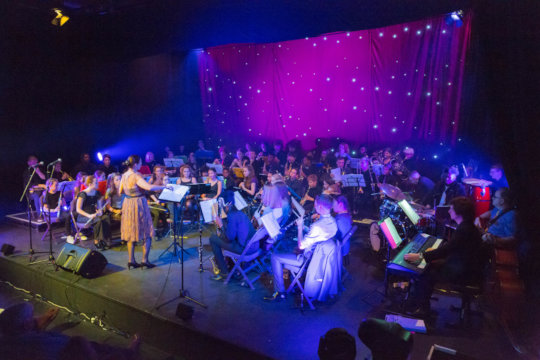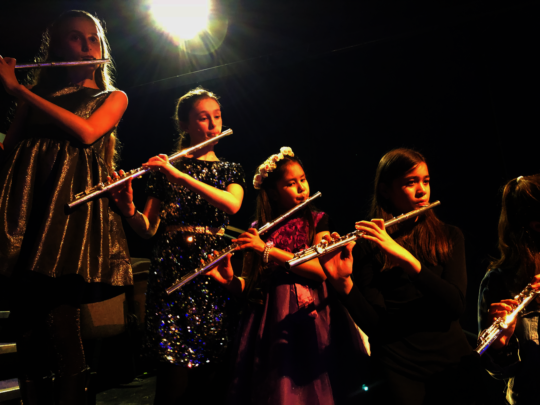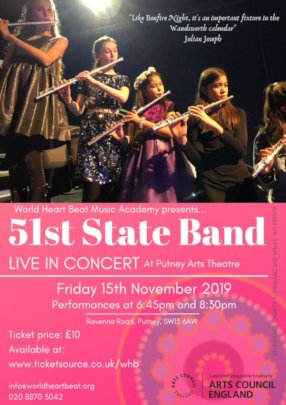 Links: