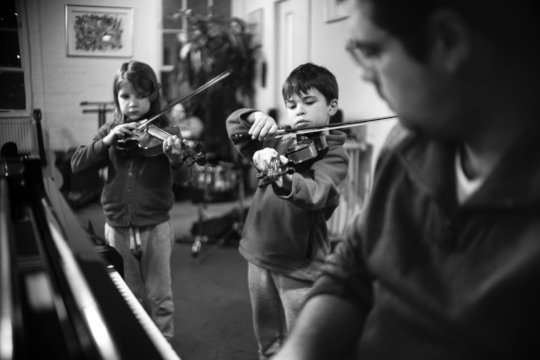 GlobalGiving - January 2020
Happy New Year from us all at World Heart Beat Music Academy and welcome to the roaring '20s' - another exceptional golden age for music!
Following a successful Open Day at the end of last year we are delighted to report that we have more students than ever coming through the door enquiring about music lessons. Just over half of our students are on bursary assisted places, supporting our aim to realise every young person's potential and giving them the opportunity to learn an instrument.
The new year already sees a whole host of exciting concerts and events lined up for World Heart Beat. Last weekend we had our first concert of the year entitled 'Songs on the Spectrum' by piano composer Michael Csanyi-Wills and Professional Opera Singer James Robinson May. It was a truly moving performance reflecting on James' recent adult diagnosis of autism and the trials and tribulations it brings.
We would like to invite you to World Heart Beat's jazz concert, showcasing our jazz students on Monday 30th March at 7.30pm. For further details, please visit www.ticketsource.co.uk/whb
We are excited to be part of the nationwide Learn to Play Day, an opportunity to encourage children into the joys of learning music. Young students can visit the academy on Saturday 28th March and trial any instrument of their choice with advice given by our talented students at the academy.
We are just about to launch our Widening Horizons Programme supported by the Jack Petchey Foundation for young volunteers (aged 15 - 25 years). This provides opportunities to work within our communitythrough active citizenship and will include training in music related events organisation, marketing, design and digital media, video, radio and TV production, sound engineering and front of house roles. Please visit the linkhere https://www.youtube.com/watch?v=2Yc2QcuswGk
We wanted to let you know about World Heart Beat's and supporter Nick Thomlinson's national win of the 2019 Achates Individual Philanthropy Award, the only annual prize that celebrates first-time supporters of the arts in the UK. Nick was presented with a sculpture by the renowned British artist, Peter Brooke-Ball MRBS and WorldHeart BeatMusic Academyreceived a £5,000 donation from the Achates Philanthropy Foundation whichwillbe spent on much-needed instruments – including alto and tenor saxophones, trumpets, trombones, drum kits, cymbals, pianos and a double bass – for young people in Wandsworth.
At the end of last year, World Heart Beat's 51st State Band put on a fabulous concert with two performances at the Putney Arts Theatre. We had a full house on both occasions and it provided an evening of exceptional musical talent from our students. A selection of jazz and film scores to the greats of Aretha Franklin and Freddie Mercury were performed by seventy plus young musicians who created an upbeat and inspirational musical extravaganza for all. Please visit the link here https://youtu.be/XSQPRf_QmrA
And finally, building developments and investment are coming along nicely for our new music education centre and venueat Embassy GardensinLondon'sNine Elms,a majorareaof regeneration on London'ssouthbank. Ifyou would like to contributeto our fundraising target please visit herewww.worldheartbeat.org/embassygardens
A huge thank you for all that you do to make World Heart Beat what it is and for adding so much to the happiness and future of our children through music.We look forward to updating you with further exciting news as the year develops!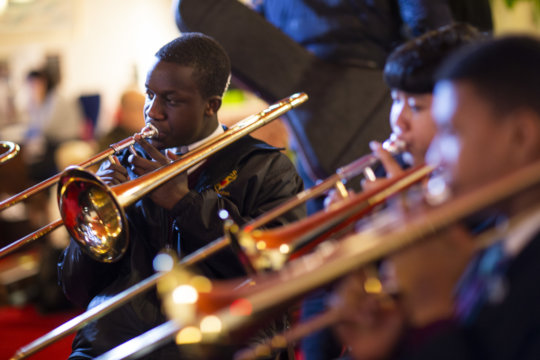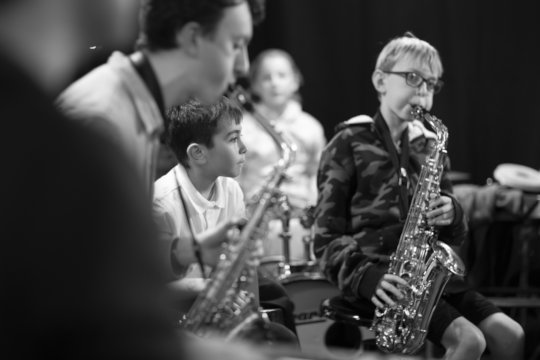 Links: