Since we launched our Global Giving campaign in November 2014 to raise funds for this year's Teens Unite Activity Holiday, we are proud to say that our total currently stands at an incredible £4,529. During this time, we have had 66 donors come forward to support our cause, many of which are new to the charity. Through Global Giving, we have been able to expand our network of supporters and keep them regularly updated on the work of Teens Unite.
The plans for the Activity Holiday are now underway and it will take place on Saturday 8th August - Thursday 13th August 2015. A draft schedule has now been put in place, which is as follows:
- Saturday: Teenagers to arrive
- Sunday: Sports day, BBQ and film evening
- Monday: Go Ape and pizza making
- Tuesday: Apprentice challenge with business mentors
- Wednesday: Sports workshop, beauty session and formal dinner
- Thursday: Teenagers to depart
The young people we support have now received their registration packs and the response has been incredible so far with a great level of interest already being shown. We feel confident that this year's Activity Holiday will be even bigger and better than 2014 due to the kind and generous support of all those who have donated so far.
To make the Activity Holiday the best it can be, we are aiming to raise an additional £8,054 on Global Giving, so we would like to encourage everyone who has made a donation to encourage their friends, family and colleagues to also support this project.
By running the Teens Unite Activity Holiday we will be able to bring a large group of young people together who are all fighting cancer. They will spend a week in a positive environment with others their age who truly understand what they are going through. The young people will be challenged and will learn new skills over the course of the break, which will benefit them long-term and enhance their confidence and self-esteem. Many will leave having made new friendships with those in a similiar situation as themselves.
Those who attended last year said:
"Before this trip, as the people around me know I haven't felt I can speak to anybody I used to due to lack of understanding and assumptions on how cancer 'did, would & will affect me' - highly agitating me. The people I have met have unknowingly helped me." Shannon
"Had a great week with Teens Unite, managed to pack so much in to a short space of time. What an amazing charity! The amount of inspiration, empathy, passion and selflessness I've seen in people I've met is remarkable. Definitely going to be more involved with them in the future!" Peter
"I love meeting other young people who've shared similar experiences and they give me the opportunity to do things I wouldn't have done otherwise." Olivia
"I never get a chance to leave the house. This gave me the opportunity in a safe environment that my parents could trust and let me go. We had lots of laughs." Jerome

"Teens Unite is unique as they provide a comfortable home from home with other young people. Great activities and fun times! They focus on fun, being happy and helping us to make the most of our situation!" Rachel
We would like to thank all of those who have donated to our project so far.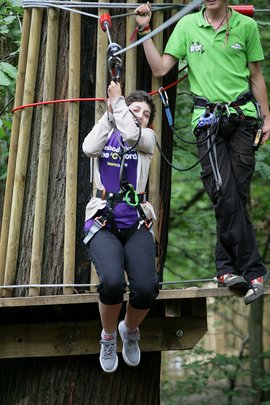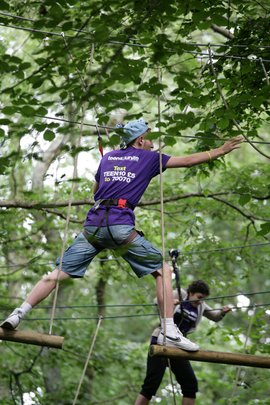 Links: