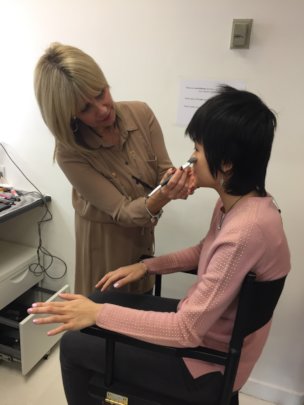 At the beginning of December, we hosted a beauty workshop with a difference.
We were given an incredible opportunity for 4 young people we support and a family member or friend to enjoy a spot of pampering before capturing a range of natural and posed photos.
This amazing day took place at the Daily Mail studios, giving the whole day a real sense of occasion.
The young people and their guests were all treated to hair and make-up with Virna, and styling from Amy, with the most beautiful range of clothes and shoes, before Natasha captured the perfect shot!
The 4 young ladies who joined us all bought along their Mum, giving them some real quality time together, capturing them and their special relationship.
It also gave Mum's and Teens the opportunity to meet one another and share their own experience. The whole day felt incredibly special and a perfect treat before Christmas.
Virna, Amy and Natasha went above and beyond to create a beautiful day for them all and we cannot thank you all enough for providing this opportunity to Teens Unite and the young people we support.
We are incredibly thankful for your continued support, enabling us to support these young people. Finding out you have cancer can be daunting and life-changing, and the added stress that the side effects of treatment can have on your appearance can be demoralising and very hard to cope with, especially for young women and teenagers.
Cancer treatment can often cause skin irritation, dryness, sensitivity and the professionals on this day helped the young people care for their skin and recommend which products to use and avoid. They tried try skincare and beauty products, and with the help of experts learn application techniques. The confidence that this workshop gave will enable the young people to move forward in all aspects of their lives.
Here are a few quotes too…
'I haven't laughed like that in a very long time' Cathy, Mum to Teen
'It has been so much fun. Everyone is so lovely. It has really boosted my self confidence.' Zoe, 17, Hodgkins Lymphoma
'We had lots of fun, it helped me relax and enjoy life.' Leana, 22, Brain Tumour
'It allowed us to spend time together' Lauren, 22, Glioblastoma