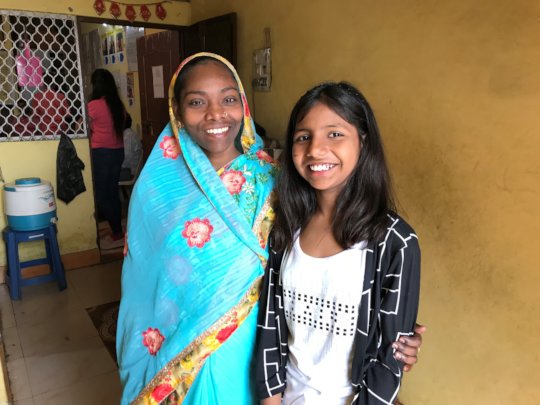 Dear friend,
We are happy to connect with you once again and bring you updates from the field. Our goal is to bring everyone tested HIV positive to the ambit of treatment and care. To do so, we cannot overlook many other cross-cutting issues such as gender disparity, mental health, social stigma, loss of livelihood, access to information, education and nutrition etc. These issues are addressed from case to case so that the HIV treatment is not only successful but we are able to improve the overall quality of life for individuals living with HIV.
Following up for initiation of ART
'Test and Treat' is the ambitious policy of the government of India wherein all tested HIV+ should initiate treatment as soon as they are registered. However, during the reporting period, 55,298 people were yet to start the treatment. This is mainly because either they are not ready for the treatment or they drop out before the initiation of ART. Our Care and Support Centre took up this challenge of following up with each person. As a result, 15,298 tested positive were initiated on ART, the treatment for HIV.
3-month special sustenance initiative:
It became evident from the data that nearly 33% of patients become lost to follow up the case within three months of treatment initiation. Some of them get mild side effects or they feel they are at the peak of their health which is why they stop the treatment. Realizing this, a provision is made under our programme to follow such patients closely for initial three months to address any inhibition on treatment, to support them in coping with the side effects and enabling them to take precautionary measures to avoid such side effects in future. The family members or the person who can support the patient to stay in treatment will be sensitized too. During the reporting period, 70,543 patients started on ART and our centres across the states provided the three-month services to 33,447 patients.
Bringing back Ashok in active treatment
Ashok, aged 28, lives in Cuttack district in Orissa and works with a private company. Three years ago he was detected HIV seropositive. After the detection, he had done a CD4 test, however, thereafter he didn't visit the ART centre for the treatment. His name came up in the 'Yet to be put on ART" list and our Care and Support Centre staff tried to reach him over the phone. Despite agreeing to visit ART, he never did. After continued follow up over the phone and numerous house visits, at last, our staff members were able to put him on ART treatment.
He also received psycho-social support that helped him cope with stress, depression, and worries that he was facing at the time. Now he is active on treatment and continues to hold a regular job. His parents are very happy to see the positive change in him and expressed gratitude for our intervention.
Out of 1260472 PLHIV registered with our Programme:
85,306 received differentiated care and support services
16,068 ART LFU/Missed PLHIV were re-linked to ART services for treatment in this period
6,560 PLHIV linked with social protection schemes and Entitlements
2,165 Family members and partners of PLHIV were tested for HIV
4,52,058 PLHIV screened for TB
172 Pregnant Women identified at the Program linked with Prevention of Parent-To-Child Transmission Programme.