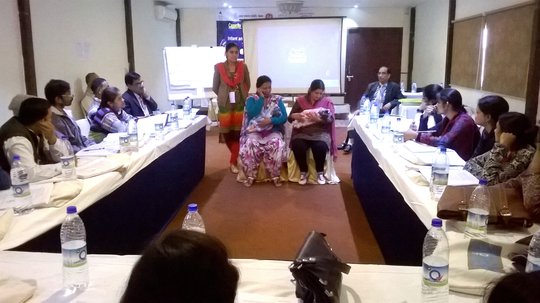 Dear Donors,
Thank you for your strong support during the 2014 December open challenge, it's because of your support that we have successfully acquired a permanent spot on Global Giving!
It's our very first report of the quarter and we would like to share the story of an on-ground training conducted in the month of February (9th-15 Feb, 2015) for 24 participants from government health system staff belonging to 10 high priority districts of Bihar in Patna City, India.
The Breastfeeding Promotion Network of India (BPNI) designated two national trainers to conduct this training. The participants were trained as Infant and Young Child Feeding counseling specialist of which breastfeeding counseling is a crucial part. One can also call these 24 participants as breastfeeding counselors in popular language. This training helped the Government of Bihar to build its capacity in reducing neonatal deaths and child malnutrition cases through skilled breastfeeding counseling.
Breastfeeding is an evidence based intervention that has been found to significantly reduce the neonatal and thereby the child deaths. It has been estimated that, breast feeding alone may reduce the child mortality by 13%; saving infant's lives significantly.(Reference :Darmstadt GL, Bhutta ZA, Cousens S, Adam T, Walker N, et al. (2005) Lancet Neonatal Survival Steering Team. Evidence-based, cost-effective interventions: how many newborn babies can we save? Lancet 365: 977–88. doi: 10.1016/s0140-6736(05)71088-6 )
These 24 trained health systems personnel will be responsible for reproductive, newborn care and breastfeeding counseling services at the primary health centre (PHC) level. Each PHC covers approximately a population of 30,000. Every counselor will counsel approx. 10 mothers in a day, covering 87,600 mothers in a year. This will contributing significantly to our project objectives of saving infants lives by promoting breastfeeding.
The training involved 7 breastfeeding counseling skills practice sessions, 31 theory sessions, 5 clinical practice sessions for handling breastfeeding issues in the field and 2 practical sessions on preparation of complementary feeding. It was implemented in partnership with by NMCH Medical College Patna, Bihar and UNICEF Patna, Bihar, India.
Thanks to your support again, we were able to build the capacity of 10 priority districts in Bihar state (India) by strengthening breastfeeding counseling services.
We would continue to carry out our activities to save infants lives by promoting breastfeeding with your support!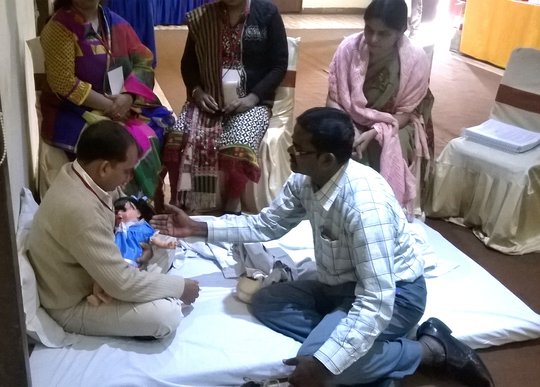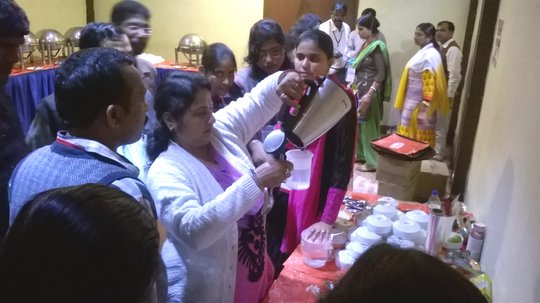 Links: