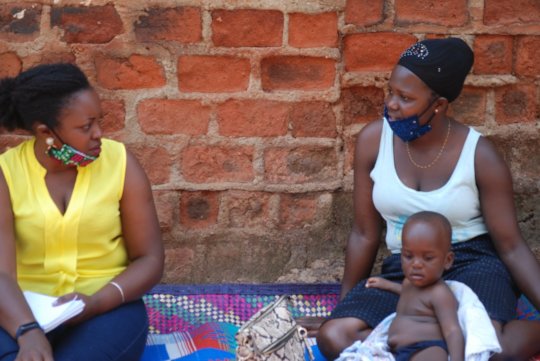 In many parts of Uganda, many girls and young women struggle to remain in education or to enjoy the best opportunities for their lives because of teenage pregnancy. One in four girls is either pregnant or has had a child by the age of 19. According to the Uganda Demographic and Health Survey -UDHS (2016), age at first sexual intercourse is 16 years and by age 18, more than 30 percent of adolescents are married. In most circumstances when a girl becomes pregnant, her education may end and her job prospects diminish, making her vulnerable to poverty, exclusion, and gender based violence and poor health. Underage girls are also vulnerable to complications of childbirth including conditions like obstetric fistula.
According to a Police report, 4,442 cases of defilement were reported between January and April 2020. Sauti reported 800 cases of sexual abuse between January and May 2020, including increased cases of teenage pregnancy.
But there is hope for the pregnant girls who are still in school because the Ministry of Education and Sports instructed all primary and secondary head teachers to allow pregnant girls complete their final examinations. Girls in primary and secondary school need sexual reproductive health information and education so they can make informed decisions and refrain from engaging in early sexual relationships.
Alongside the formal lessons, schools should prepare the girls for their new role as mothers. School matrons and health visitors run sessions on sex education, what to expect during labor, pain relief, breastfeeding, weaning, and preventing further pregnancies.
Schools must provide support to help young parents and pregnant teenagers complete their studies. Schools may have to adapt the way they teach, any uniform or dress codes and even the hours needed to attend to make sure teenage mothers are able to continue their education.
The campaign to keep girls in School is still running and we at Joy for Children- Uganda appreciate all the generous donations and contribution towards this noble cause, it is the duty of us all to protect the girl child.