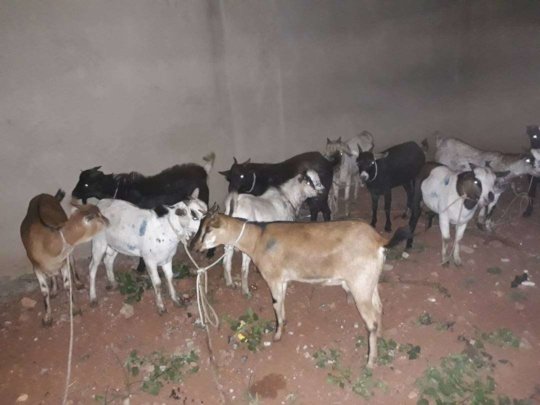 It is one of our plans to make follow up on goats' beneficiaries in Karangura Sub county. Goats were given out in different phases. In our visits, we noted that some parents had made a great progress in the area of goat keeping. When the my daughter was offered a goat four years ago, I got impressed. My wife and I decided to gazzet part of our iddle land for a goat farm. We sold our coffee and bought more three goats to graze with the one our daughter had been offered. We did that because that daughter had other three siblings who were also in need of support to keep in school until completion one of the parents reaveled to our team.
Our team also confirmed that some beneficiaries' goats had died. JFCU bought more 20 goats to replace the dead ones, and also donate to the two girls that were among the top candidates in the 2018 Primary Leaving Examinations as a way of recognising their hard work and commitment to studies.
We agreed that beneficiaries' gots with kids were to be given to new beneficiaries as it has always been the custom.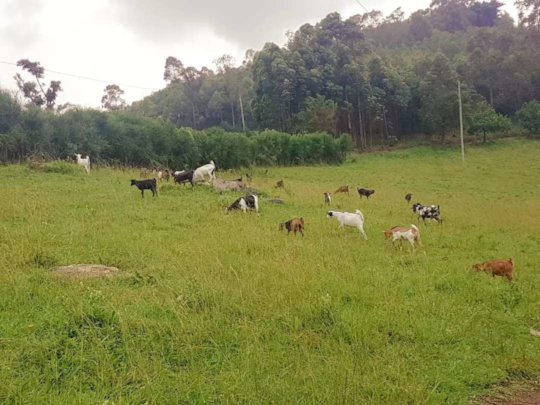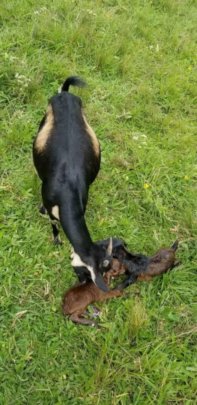 Mensual hygiene, if not handled carefully, can be one of the key causes of early marriages and teenage pregnancies. We are proud to report that our community involvement in promoting menstrual hygiene through our project "Promoting Sanitary Towels for Girls in Rural Schools" has made a remarkable impact in the campaign to End Child marriages in Kabarole District.
We have been engaging communities of Karangura, the mountainous sub county of Kabarole District that has been registering the highest numbers of child marriages in the district. Numbers of teenagers dropping out of school have greatly reduced. Unlike the days before you started this project in our school,nine of every ten girls that join upper primary complete the primary cycle revealed one of the head teachers. She attributed this to the availability of sanitary pads to the girls that are in their menstrual cycles.
We have planned to expand the project to cover more three schools this first half of 2019 in the said sub county so that more girls can be retained in school. If I had been in any of the schools of your operation, I wouldn't have dropped out of school...I would keep in school, complete school and marry at the right time; I would be more resourceful to the people in my community because my dream was to be an architect said Karungi as tears welled in her eyes.
With your continued support, we can reach out to more girls and help them complete their primary school.
We have worked with the primary schools of Mahyoro and Kibyo and we have walked journies with over 200 vulnerable girls, since the inception of our Delay Marriage Promote Schooling For Ugandan Girls project. This first half of 2019, we will focus on follow up of the beneficiaries. This activity will help us evaluate the effectiveness of the strategies we have been using in our campaigns to end child marriages in Kabarole District.
Our staff, together with volunteers will carry out home visits so as to carry establish the number of goats available. We shall also follow up the beneficiaries that have completed primary seven and joined secondary schools and other institutions of learning. We shall be interviewing the beneficiaries, teacher coordinators and parents/guardians on ways they think the project can best end child marriages in Kabarole.
WARNING: Javascript is currently disabled or is not available in your browser. GlobalGiving makes extensive use of Javascript and will not function properly with Javascript disabled.
Please enable Javascript
and refresh this page.