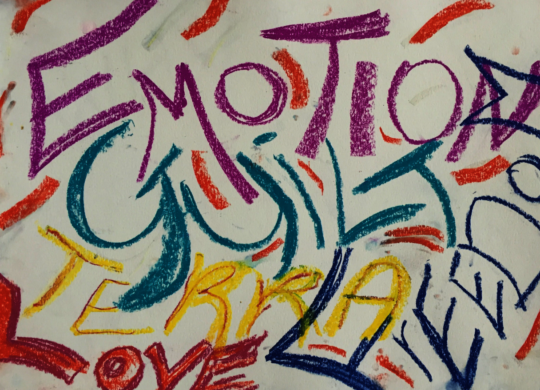 In January we ran RESTORE for a group of women in HMP Eastwood Park. We have been working in this prison since 2014 and RESTORE has a strong track record in engaging women who have resisted other programmes or been known to be hard to engage and retain.
"RESTORE has one of the highest retention rates across all the prison activities, that says to me it's a very gripping programme and engages women at the highest level." - Amy Rogers, Programme Manager at HMP Eastwood Park
A key outcome of RESTORE is supporting women to build positive relationships with their peers. The majority of women in prison are themselves victims of a serious crime and so building trust with other participants can be an issue. Hearing each other's stories opens up a space of safe vulnerable discussion. It is a powerful way of breaking down the isolation many women in prison feel, and helping them bond, trust and support each other on their journeys of change.
We want to share with you, in the words of the women who took part in RESTORE in January, how the programme has supported them to build connections with other women.
"RESTORE did so much for me – I needed connection and I know if I isolate myself I will run away. In RESTORE I found my connection to other women, my sisters, where before I had always feared them. RESTORE has given me the ability to look beyond other people's masks and to ask why another acts the way they do. I feel I can be kind loving and gentle and open."
"I realised that I needed to choose on my release a place where I felt I could connect to women and I need women in my life. RESTORE gave me confidence to be with strong women of whom I feared before. I asked Grace (participant of RESTORE, not her real name) for help as I was having a difficulty on the wing where before I would not have done this."
"I realise from RESTORE we are all climbing mountains, and we can find a woman who will say 'let me help you up this mountain'. They can't always go all the way but when there is a crater, a woman will say 'I've crossed this one before, let me help you over this'. I feel now there are not negative things but good things being planted in my soul and they are growing. I realise I have a choice even in this place of prison, to say what is good for me."
Thank you so much for supporting this project! Could we ask you one more thing? Please share this report with a friend, colleague or family member and help bring awareness to this project so that we can continue supporting women in prison.