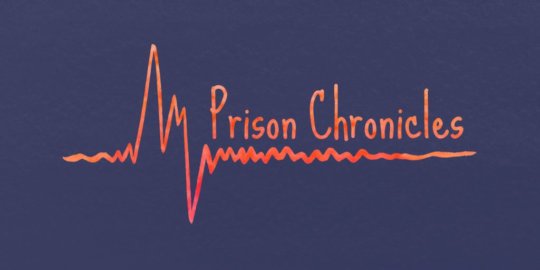 For over ten years we have taken our storytellers into prison with RESTORE, our award winning prison programme that supports prisoners to explore their conflicted and fragmented lives and imagine the possibility of a different future.
Due to the ongoing pandemic we continue to be unable to deliver RESTORE in HMP Eastwood Park, so we have created a new series of online events called the Prison Chronicles to bring the work of RESTORE to the outside world.
Hosted by Sandra Barefoot, Programme Manager of RESTORE, these conversations explore our shared humanity and ask us to imagine – if we had lived each other's lives, could we have done things any differently?
In conversation with our storytellers, former prisoners and prison officers this series reveals an unexpected world where the line between victim and perpetrator becomes blurred and where telling your story can save you from it.
We were honoured that Marian Partington was our guest in the opening event. Marian was not only one of the first stories collected for The F Word – the exhibition that gave birth to The Forgiveness Project – she was one of the first storytellers to go into prison with RESTORE.
Marian's sister, Lucy was a victim of serial killers Frederick and Rosemary West. Her memoir If You Sit Very Still tells her own story of brutality, traumatic loss and the restoration of the human spirit.
Marian says of this work: 'I love that The Forgiveness Project investigates complexity, salvaging space for narratives of healing and dialogues of meaning and recovery, inspiring us to remember the way from head to heart.'
To join our next event, please visit our website.