IN TALIM ISLAND, THE RICH BECOME RICHER & POOR POORER
Not so long ago, Laguna Lake basin was so abundant with different varieties of fish. It was like a fish sanctuary. Everyday a fisherman could utilize its bountifulness, using only a fishing rod or a small fish net. Some put up a "baklad" or a fish trap using bamboo poles and nets. A day catch was more than enough to sustain their daily needs for food clothing and other basic needs.
In the 1970's a corporation who engaged in fishing infused from mainland, introduced culturing Bangus (Milkfish), Tilapia, and Carps. They offered employment to the native fisherman as fish pen guards. They barricaded a vast area of Laguna Lake covering the entire fishing area. The Laguna Lake Development Authorities (LLDA) permitted them to put hectares upon hectares of fish pens. It turned out to be more productive. A seasonal harvest produced tons and tons of fish, which carried supplies to the nearby municipalities and Metro Manila.
But not all the islanders benefited from this opportunity of employment. This was the time when people started to look for an alternative source of living. As the fish pen industry boomed, the demand for bamboo began. Instead of fishing, the people supplied those fish pen owners their needs in order to construct fish pens. Indigence increased among even those in the island who could afford to put up their cages (smaller than fish pens). Others found their luck by working overseas like Saudi Arabia as construction workers or labourers, while others with less fortune ended up in factories and local construction sites.
ANG MISYON'S OUTREACH
In March 2014, Ang Misyon – the largest El Sistema inspired program in Southeast Asia - adopted Talim Island as one of their satellites. They fully extended their helping hand to indigent children of Talim Island by giving free music lessons. Instilling in them that somehow, by becoming a musician, their lives will change in anticipating the best possible future for themselves and the next generations.
We are a year and a half now, while Ang Misyon provides music teachers, free meals, and transportation, indeed these children have changed immensely, from being dreamless to becoming dreamers with hope. Nowadays, if one asks them what profession they wanted to take up in the future, they will proudly reply "I want to be an Engineer", "I want to be an Accountant", or "Someday, I want to be somebody".
With the long-term support of Ang Misyon and Global Giving, probably no more children in the entire island will be doomed to illiteracy.
THE ORCHESTRA OF THE TALIM ISLAND YOUTH
The Orchestra of the Talim Island Youth (OTIY) is now comprised of 35 youth members aged 9-12 years old. They have been undergoing regular lessons and rehearsals. Ang Misyon has provided three music teachers to concentrate on strings, winds, and percussion disciplines.
The OTIY were very thankful for having been through places they've never thought they would have ever stepped in like the Cultural Center of the Philippines, or the Ang Misyon headquarters at the Benpres Building in Pasig City where they attended workshops with the New York Philharmonic Teaching Artists. Some of our kids are now back in school by availing of the academic scholarships and monthly allowances Ang Misyon has provided them.
Last November 30, the OTIY performed at Ang Misyon's "Satellite Showdown 2015" which showcased performances by the twelve different satellites of Ang Misyon from all around the country. From the island, they travelled by boat for 2 hours, and an additional 2½-hour Jeepney ride from the fishing port to the concert venue at the Metrowalk Metrotent in Pasig City. They represented themselves so well that they received a rousing ovation.
HOW THE ORCHESTRA AFFECTS THE COMMUNITY
As the children transformed from being indigent unknowns into legitimate recognized classical musicians, the people in the community specifically the parents of the children, were amazed by the program granted by Ang Misyon. They emphatically noted that aside from the awareness of the importance of education given the children, it is an education that transforms their lives into one with values: modifying their outlook in life, altering their way of living from an unconfident person to a person of perseverance. Despite all the difficulties in life, the parents have pursued their children's education with the hope that someday, they will be the ones to help others as Ang Misyon does.
Come, join the mission, and help us transform someone else's life through Classical Music!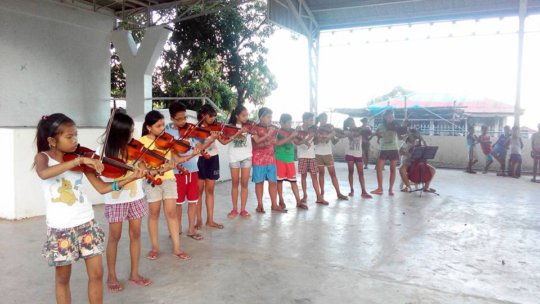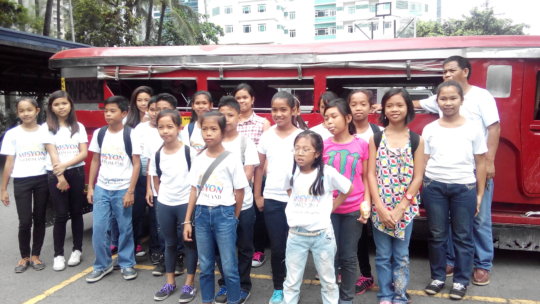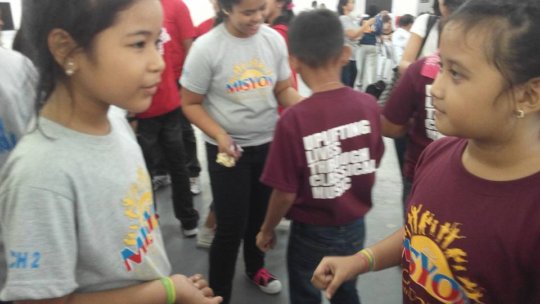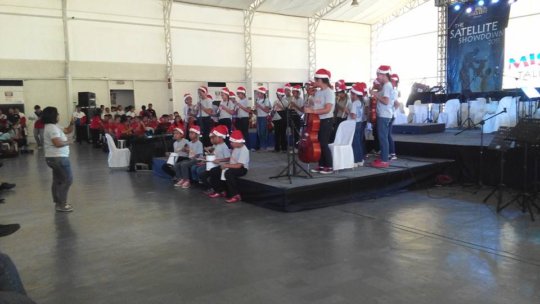 Links: