Thanks So Much!!! Your long heartfelt support has helped 1000 children with disabilities access education in 4 districts of Odisha, India!!
It has not been easy to achieve the target in one of the poorest states of India where rights to education of children with disabilities was hardly an issue of priority.An amount of $42 000 raised through your generous support in 3 years of time has capacitated children with disabilities in joining the dots and bridge the gaps in achieving this vital target.
The journey started with making education of children with disabilities a priority by creating awareness among children and their parents about their rights. As such the funds were utilized towards home visits, counseling parents, conducting street plays on this issue.
To create awareness at a broader level activities and trainings were organized at Children's Club , a platform for children with disabilities and other excluded children to realize their potential, learn about their right to education, engage with one another and voice their opinion unanimously. At the same time, trainings to teachers and school management committees were conducted to make school authorities aware and be responsible towards inclusion of children with disabilities and create accessible environment.
To combat physical and economic barriers about 40% of the funds were utilized in providing aids and appliances, physiotherapy and escort allowances to the children. Exposure visits of children with disabilities and their inclusion in social events were made to improve their social skills.
Yet another step was to ensure enrollment of children with disabilities through Sarva Sikha Abhiyan, a major government program at national level to provide for a variety of interventions for universal access and retention, bridging of gender and social category gaps in elementary education.
Talking about numbers, the 3 years journey included funds utilization towards:
Aids and appliances including wheel chair to at least 250 children,
Escort allowance to at least 300 children
Organizing inclusive activities at least every quarter at children's clubs covering 500 children,
Conducting at least 100 capacity building trainings including trainings to children, school authorities and parents
10 to 15 exposure visits of children with disabilities
Networking with government to ensure inclusion of children with disabilities in education schemes and system
Besides 1000 children with disabilities accessing education per say, a trend has been set where disability among children does not equate to exclusion from education. Rather it means coordinated and committed efforts by children, their parents, community and school authorities to find ways out for their inclusion in education system. Your support at each step was invaluable and we expect you to be equally proud of this achievement.
As we breathe a proud sigh of achievement, we want the retention of the children enrolled in schools as well. For the purpose we have developed 5 bridge centers to provide extra academic help to the most vulnerable children with chances of dropping out due to academic gap. We encourage you to have a look at our project on GlobalGiving for the same. https://www.globalgiving.org/projects/retai-60mostvulnerable-school/
Thanks so much again for your sincere partnership.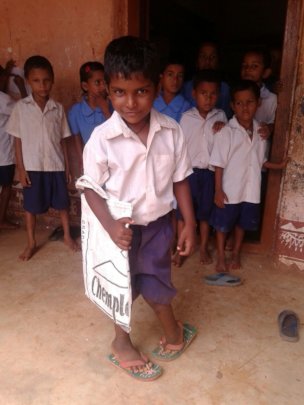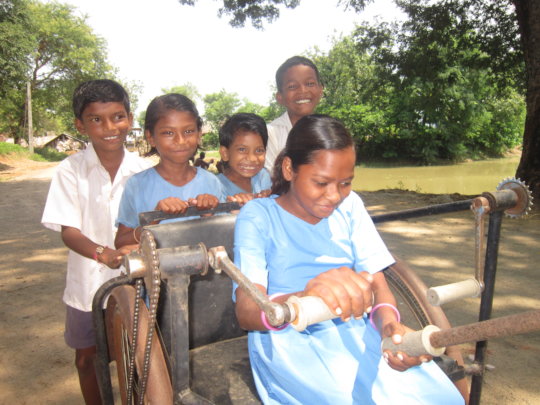 Links: