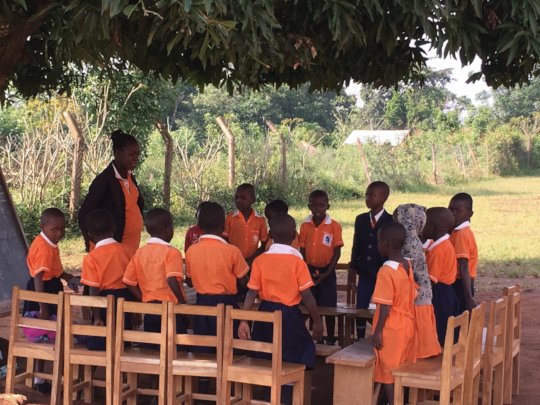 Thank you for your interest in the Active Learning Project! We are working diligently to equip teachers wtih the skills needed to be effective in the classroom. Currently, we are refining the implementation of the project in 20 pilot primary schools, 2 teacher training colleges, and in the model SOUP Primary and Nursery School. These 20 pilot schools are within 7 regions of Uganda. Working through a top down, middle out, and bottom up approach, we are reaching government officails, teachers-in-training, and in-service teachers.
Through the pilot phase we have trained over 300 educators in the active learning methodology. This has impacted over 10,000 students.
At the SOUP model school, where the project began, we ensure our teachers use an active learning approach in every lesson. Most other schools in Uganda teach through lecture and rote memorization. Our approach has had an extraordinary impact on both our children and the community. Rachael is a Primary 5 student at the SOUP school. She told us that the active learning approach has made her more confident and excited to attend school, and this excitement has engaged her parents too!
One day, Teacher Rogers sent the Primary 5 class home to collect clay soil for the next day's lesson. Rachael got home and told her father about her assignment. He asked why the teacher had asked the students to bring in clay and Racheal said they were going to mold pots, stoves, dolls, and many other things with the clay. Quickly, Rachael's father told her to go down to the swamp to get clay because he was interested to see how a Primary 5 student could make these items that they previously bought in town at the market. The next day, Rachael's father accompanied her to school so that he could observe their learning, something that is quite uncommon in primary schools in Uganda.
Our teachers are trained in methods to spark creative thinking, critical analysis and ethical decision making in their students. Our hope is that students will take the skills learned through active learning and apply them to all the areas of thier lives, both in school and at home.
Our next large milestone is to implement a supplemental methods course in multiple teacher training colleges throughout Uganda. We are working closely with the government to achieve this goal.
In May 2018, we were selected from a competitive application process to present The Active Learning Project at Harvard University's Innovation in Action Forum at the Center on the Developing Child. We were both honored and proud to present our work.
Thank you for your contribution to our work which is truly transforming lives through quality education!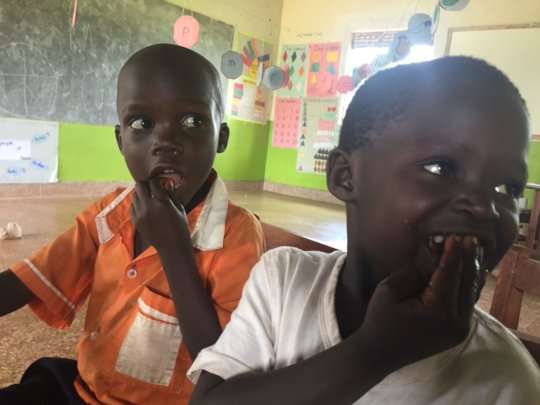 Links: