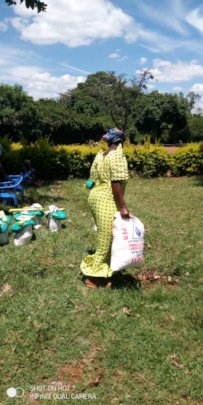 Dear SOUP supporters,
Sending you all thoughts, well wishes, and love at this challenging time. Families around the globe are facing hardships now more than ever, and we deeply appreciate your support.
In order to mitigate the tremendous challenges faced by our SOUP community, we have taken the following steps to support our families and students:
All students were sent home with their families on Friday, March 20 in accordance with government regulations

Families were sent home with food rations and sanitizing materials and will be provided with additional nutritional resources in the coming weeks

Students, families, and staff were educated on

COVID

-19, its spread, and how to take protective measures including proper hand-washing and social distancing

Our office has instituted a work from home policy and teachers were allowed to travel to their home village before public transportation was suspended

We distributed food, sanitizing materials, and some academic work to 265 families on April 3 and April 16. We will continue to do so a t least two times per month for the duration of the

COVID

-19 response period.
I want to thank you so much for your continued support as we monitor the situation in Uganda, and adjust our services to ensure our families are protected. Over the next few months, we will be refining the Active Learning curriculum, and considering ways to reach teachers and students in new and creative ways. Our community programs will be providing additional nutrition services, fresh drinking water, health counseling and education, and other small support services as needed. We are also protecting our employees' health and finances while asking them to shift their responsibilities to meet our community's evolving needs but continuing to pay salaries during this time.
Please know that your efforts have allowed us to grow to where we are today, and we are so grateful.
In solidarity,
Jill Kuhn
Links: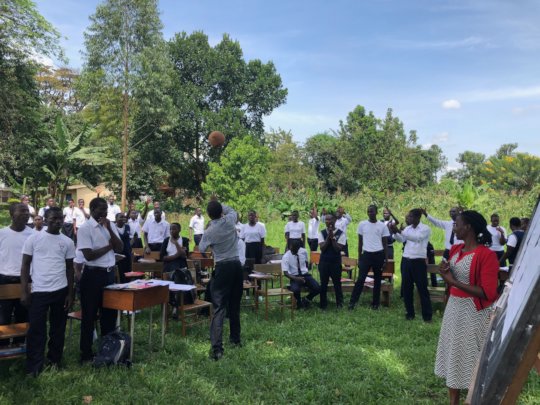 On behalf of The African SOUP, I would like to thank you again for the continuous support you have provided to us to expand our reach over the few months. I am pleased to share our progress since October 2019. I am so grateful for the partnership The African SOUP and the GlobalGiving Community have built together. Your donations have truly played an integral role in expanding the scope of our work and in driving our community programs forward.
SOUP Demonstration Nursery and Primary School
All 39 primary seven students sat for their exams in November.
The school year ended for all students on December 6.
All SOUP teachers and support staff attended a staff retreat from January 7 – 9, designed to provide intensive training and teambuilding ahead of the 2020 school year.
Secondary Enrichment Program (SEP)
39 scholars attended a weeklong enrichment and leadership workshop from December 9 – 13.
All of our 49 scholarship recipients sat for their final exams in December and will receive their results early this year.
Active Learning Project (ALP)
210 first year students at Bishop Willis Primary Teachers College have completed our weekly methods course in 2019. These students sat for the final exam for the ALP methods course on November 7
An awards ceremony for the students was held on November 15 to celebrate their achievements and was attended by the Principal and Deputy Principal of the college, as well as several instructors, all students, and members of the ALP team.
24 Bishop Willis instructors have attended engagement sessions with the ALP staff since August, giving them access to ALP theory and methodology.
Data Collection
Our data collection team conducted a community vulnerability assessment in November and December to collect and analyze valuable statistics about the economic, education, and health status of our community.
We at The African SOUP want to thank our giving team so much for their generous contributions, especially around the busy holiday season. It is through your support that we are able to provide the highest quality services to our community. All the best to you in this new year!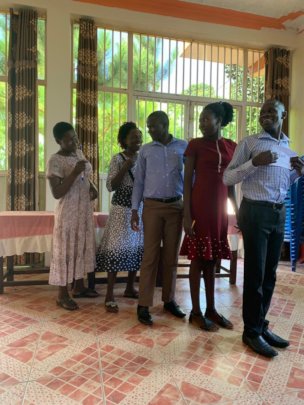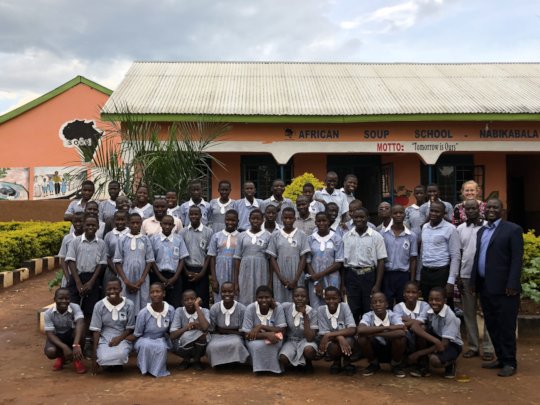 On behalf of The African SOUP, I would like to thank you for the support you have provided to make our community programs possible. As part of our comitment to report our successes and challenges, we have outlined some details of our work. We have broken down the major activities from our Demonstration Nursery and Primary School, Secondary Enrichment Program, and Emma's Baby SOUP below.
The African SOUP Nursery and Primary School
We are currently educating 90 nursery students and 357 primary students for a total enrollment of 457 students each year.
We have created an active learning observation tool to use in classrooms, with teachers being observed, assessed, and coached on their performance at least two times per term by our Active Learning Project Director.
A child protection consultant was invited to The SOUP in July 2019 to assess existing child safeguarding policies and make recommendations to ensure our child safeguarding policies are in place and implemented at the highest standards.
120 students are currently receiving a full scholarship to attend SOUP Nursery and Primary School.
78 children went on a field trip to the educational agricultural show in Jinja, Uganda in July 2019 where they learned about different crops, farming techniques, business, and entrepreneurial skills.
African Soup Primary School emerged the 5th out of 320 schools in the district in the 2018 Primary Leaving Examinations. We registered a 100% pass rate.
Secondary Enrichment Program
In 2019, 52 SEP scholars reported to their respective secondary schools, with all scholars receiving between 70%-100% of school fees paid through scholarship or SOUP sponsorship.
All 52 scholars were visited at their respective schools by the social worker to assess their progress in academics and leadership opportunities.
48 SEP scholars participated in our week-long enrichment program in September 2019.
Emma's Baby SOUP
50 families are being served annually by EBS, including five pregnant women.
There have been two medical outreach sessions each month since the start of this project, providing families with medical counseling and referrals, supplemental feedings, seedlings, and education on nutrition, positive parenting, hygiene, and disease prevention.
We are so grateful for your support of The African SOUP and Nabikabala village. As we move forward through the rest of the year, we will continue to provide high quality, holistic services through our community programs by focusing on teacher and staff development, capital improvements, agricultural programs, and the provision of critically needed health and nutrition services for the most vulnerable members of our community. Through comprehensive monitoring and evaluation paired with organizational learning, our efficiency and effectiveness continue to grow. All of these efforts will require financial resources to ensure their success and we are so thankful for your support.
Most sincerely,
Jill Kuhn
Attachments:
WARNING: Javascript is currently disabled or is not available in your browser. GlobalGiving makes extensive use of Javascript and will not function properly with Javascript disabled.
Please enable Javascript
and refresh this page.