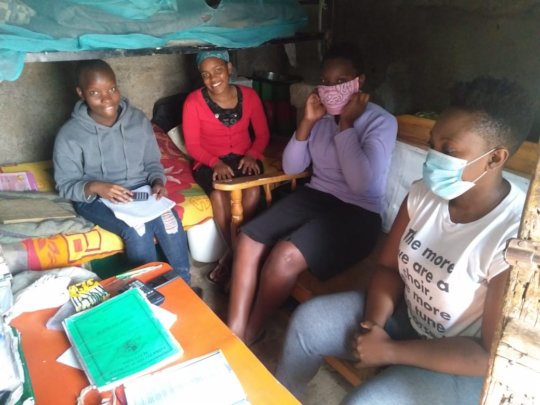 As the COVID-19 pandemic has affected all of our communities in unprecedented ways, we have had to adjust in many different ways to continue providing the same quality care and education to our high schoolers.
Due to schools being closed in Kenya and Zambia, we have been finding innnovative ways to strengthen the academic support we provide our scholars with while they are out of school. For our High School scolars, we are utilizing mobile technology that provides learning materials, quizzes, and a feature to ask teachers questions. We also started individualizing tutoring, group tutoring, and attained textbooks for them in Zambia and Kenya! Our high schoolers are all living together in a safe hostel to support their academic and emotional healing during this time. There, they are developing public speaking skills, improving their leadership skills, and taking up responsibility. We've been impressed and encouraged by their growing leadership!
Our program has allowed us to continue providing the necessary eduation to our scholars so that they are aware of how to prevent sexual abuse, especially during a pandemic.
Links: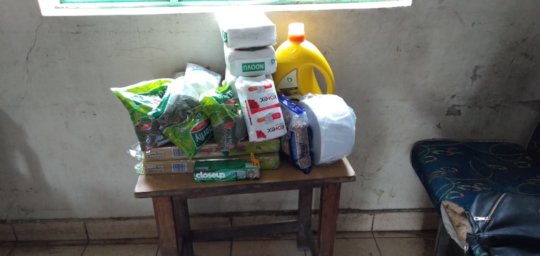 As the COVID-19 pandemic rages around the world, women and girls have been exposed to more vulnerabilities that are being exacerbated by the crisis. Women from our Malkia (Young Women in Prostitution) Program have not been spared.
They all reside in informal settlements making social distancing impossible due to the close proximity in which people live and work. Most of these young women depend on casual day to day jobs for income, and with the impact that COVID-19 has had on the economy, these jobs are no longer available. Restaurants and businesses have been closed, some companies have laid off their employees while others are cutting off their wages until further notice. Those that serve as domestic workers in rich neighbourhoods are being stigmatised because they come from the slums and are deemed as carriers of the virus. This means that most of these women can no longer provide the basic needs for themselves and their children pushing them back to unsafe working conditions.
As we navigate through this pandemic, we're grateful for the generosity of our donors who have made it possible for us to support these women with a food basket and sanitation products which is going a long way in helping decrease their exposure to unsafe conditions. Freely in Hope has been intentional about maintaining a healing and helpful community for the people that we serve and we thank you, our donors, for making this possible!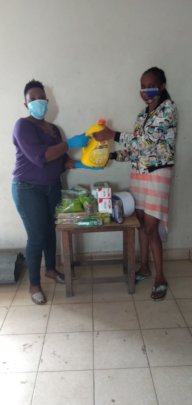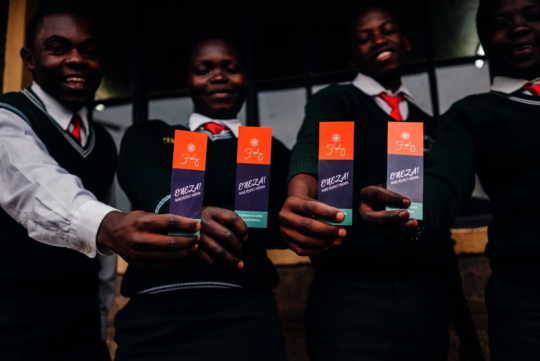 COVID-19 has tested all of us in many ways. One of the more devastating ways it is testing us is a surge in violence against women and children which is being reported globally. The measures that our Government(s) has taken to contain the spread of the disease including encouraging people to work from home, school closure, instituting a 7 pm to 5 am curfew among others have escalated isolation for women and girls who are now more exposed to violence with dimished access to the resources that would help them at this time. More than a third of the cases being filed in our courts are sexual offenses cases and domestic violence cases reported to the national GBV helpline have increased by more than half.
At our Eneza Club for high school students that we began earlier this year, we handed out hundreds of resource cards that provided information on sexual assault reporting systems. Even though we are not conducting this program in our high schools at this time, the resource cards are still supporting the community in helping them be proactive in cases of abuse. These students have become advocates in their communities where cultural mindsets have continued to perpetuate violence. With the information they received on how to prevent sexual violence and how to support a survivor we're hopeful that they are providing much needed help for their communities at this time.
Thanks to your generous donations, we were bale to print these resource cards that are providing life saving information to our communities during this pandemic!
WARNING: Javascript is currently disabled or is not available in your browser. GlobalGiving makes extensive use of Javascript and will not function properly with Javascript disabled.
Please enable Javascript
and refresh this page.