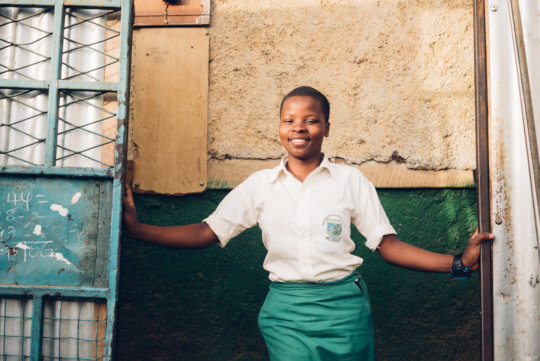 Freely in Hope believes that girls deserve equal access to education. Providing girls ample opportunities to pursue their academic goals also has the potential to prevent sexual violence. However, COVID-19 has caused a rise in cases of sexual and domestic violence as socioeconomic disparities are widening, schools are still closed, curfews and travel restrictions are policed, and girls are forced to work and shelter in unsafe places—some are sheltering in place with their perpetrators. Our scholars and their families have been disproportionately affected by this global pandemic which is requiring us to modify our methods.
We are committed to achieving our mission of ending sexual violence during the pandemic.
With all school's closed, the pandemic has required us to fund additional support outside of our usual programming. Implementing solutions from our communities in Kenya, Freely in Hope has transitioned to an in-house learning community that provides consistent support, professional mentoring, counseling, safe housing, and individualized tutoring.
Your support is helping us fund these additional support systems as schools are still closed across Kenya. Thank you!
Links: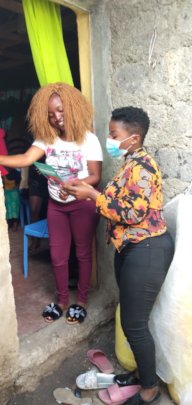 They say information is power and when it comes to sexual violence prevention, this statement rings true. The shadow pandemic of increased gender based violence is still lurking and this has had severely adverse effects the world over. In Kenya, over 30,000 teenage pregnancies have been reported during the period of the COVID-19 pandemic which a majority of the cases being a result of sexual violence. The young women in our Malkia program have shared their concerns and fears brought about by this shadow pandemic.
In the month of August, we rallied these young women and together distributed over 500 violence prevention resource cards in their communities. This provided young women with information on how to identify sexual violence, how to prevent it and how to respond to it. We also got an opportunity to respond to questions about violence prevention and to counsel with those that really needed it.
We thank our donors for their generosity that made it possible for us to print and distribute these resource cards contributing to the building of a violence free world!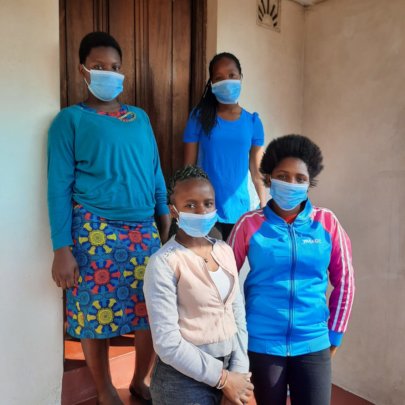 One of the devastating effects of the COVID-19 pandemic has been school closure which has exposed children to increased risk of sexual and other form of abuse. Many children in the communities we serve are living with abusing relatives or have been exposed to unsafe working conditions to help supplement the family's income. In Kenya, more than 30,000 teenage pregnancies have been recorded during the pandemic. All these factors have made it nearly impossible for these children to continue with their studies.
At Freely in Hope, we have modified our programs to cater for our community's changing needs. We have moved our scholars into a live-in safe house, providing meals, individualized tutoring and mentorship. This has not only protected our girls from exposure to sexual violence but it has also allowed them to continue pursuing their academic dreams in the midst of the pandemic. We have also distributed over 1,500 resource cards with information on how to identify, prevent and report sexual violence to high school students, with incredible feedback on how helpful the information has been.
We are greatful for our community of donors who's generosity continues to make it possible for us to provide this much needed support to our scholars allowing them to achieve academic excellence even during this pandemic.
WARNING: Javascript is currently disabled or is not available in your browser. GlobalGiving makes extensive use of Javascript and will not function properly with Javascript disabled.
Please enable Javascript
and refresh this page.