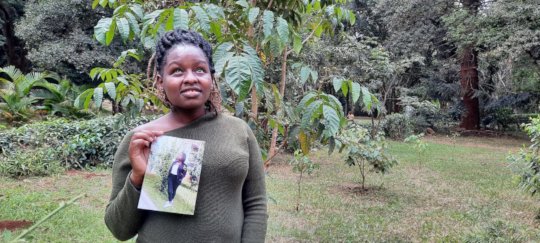 Our scholars have beautiful dreams. Dreams of a violence-free world where every girl and boy has access to education and justice is normalized. We believe that they will lead us into this liberated world!
In our last leadership training session, they learned how to express their dreams through creative storytelling. During this outdoor event, each scholar brought a favorite picture of themselves and wrote their dreams through poetry, spoken word, and song. It was beautiful to see the spark in their eyes as they each spoke out their dreams.
We are so grateful that we are able to provide the holistic academic support that they need to pursue these dreams. We sincerely thank our donors who are an integral part of the dream team that is building this liberated world!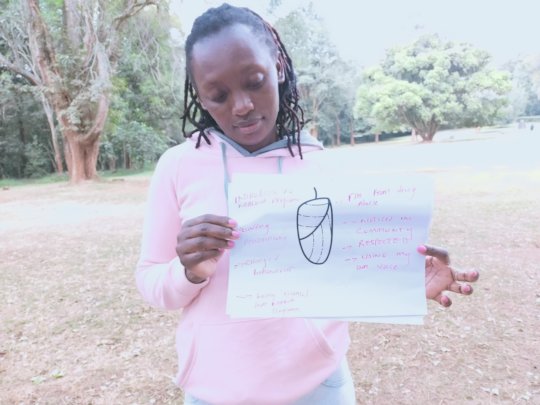 One of the main challenges that women working in prostitution face is stigmatization. Society sees them as 'less than' because of the work that they do and this denies them their basic human rights. Yet even more unfortunate is when the women start to believe, embrace and define themselves by what society thinks and says about them.
When the young women in prostitution join our program, they often have low self esteem and lack self confidence. In August we held an outdoor event where they learnt how to tell their stories with dignity. It was a beautiful session of being reminded that they are not defined by what the society thinks of them and that their dignity is an inherent gift that can never be taken away. This was the first time that some of them had ever shared their stories and the first time that they saw the beauty in those stories.
As we continue to provide a safe space for their transformation and empowerement, we thank our donors for supporting their healing journey and the pursuit of their dreams.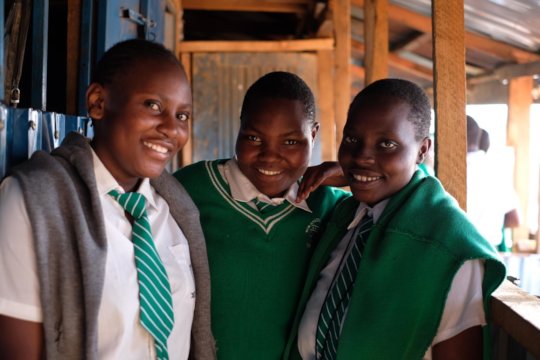 The reduced interactions and opportunities for connection occasioned by the COVID-19 pandemic have left many children and young people without the much-needed support and guidance that they previously received from religious institutions, CBOs, and organizations like Freely in Hope. Parents and guardians have their hands full with putting food on the table and few are able to notice and respond to the emotional, psychological, and physical needs of their children.
In response to this need, we continue to modify our programming to address different emerging issues in the community we serve. In July, we held our first in-person workshop with two high school girls. We discussed different issues that they have been navigating including their identity, sexuality, relationships, and academic dreams.
The young people in our communities need to be constantly reminded that they are beautiful, they are enough and they can overcome barriers to achieve their dreams. We are grateful for the small and big opportunities we have to keep doing that and we appreciate our donors' invaluable role in making that possible.
WARNING: Javascript is currently disabled or is not available in your browser. GlobalGiving makes extensive use of Javascript and will not function properly with Javascript disabled.
Please enable Javascript
and refresh this page.