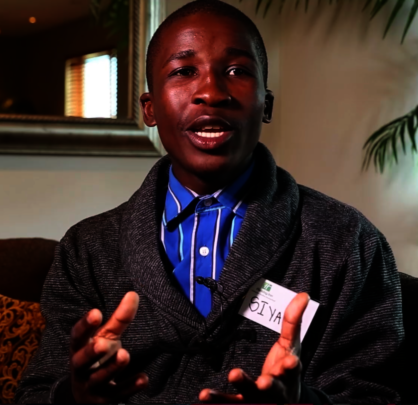 After high school, Infinite Family's Net Buddies blaze their own paths to success. They call themselves Net Blazers.
Mentorship? Net Buddy from 2008 to 2010
Where are they now? Currently working as a millwright for West Rand Engineering
What's up? College Firsts
___________________________________________________________
Infinite Family: You're first in your family and one of our first Net Buddies to attend college. How was your experience?
Siyabonga: It's a common misconception that college is easier than university, but that isn't true. College can be as tough as university. At the end of the day, students are still getting the same full knowledge, just at different levels.
Infinite Family: What would you say was your biggest challenge while attending college?
Siyabonga: I didn't want to waste my money on tuition and transportation if I wasn't making progress in the degree. So, when the lectures that I needed to take at a particular level in mechanical engineering were not available, I took lectures in the subject of Strength of Materials and Substances, which was meant for an advanced level. This proved to be challenging for me, so I turned to my Video Mentor, Chuck, for guidance. He suggested I find a tutor to help in the subject. With the help of a tutor, I was able to do well in the lectures.
Infinite Family: That's great to hear that you turned to your Video Mentor for help. Was this the only time you received guidance from them?
Siyabonga: We've kept in close contact with each other for almost 10 years. While in college, I volunteered in my community by joining a NPO tutoring kids (grades 1-10) in basic math and English. I excitedly told Chuck about how I was giving back to my community. Chuck wanted to temper my excitement and asked, "Are you able to help all of the kids in your community or is it only a few?" I responded that it was only a few kids. Chuck said, "If you want to be able to help more than just a few children out, you need to be in a position to help yourself first before you're able to help others." This put things in perspective for me and made me want to focus and do well on my studies even more.
Infinite Family: Do you have any advice for our other Net Buddies?
Siyabonga: At the end of the day, it doesn't matter how good of a doctor, engineer, or lawyer you are if your integrity doesn't match. Your character needs to be at the same level of your position so that you can create a better world.