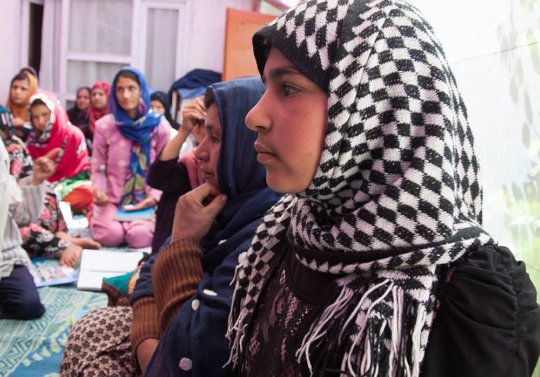 Earlier this year the United States commenced peace negotiations with the Taliban in the hope of ending its 18-year military engagement in Afghanistan. While peace is on the table, other pressing issues are also at stake, namely the future of Afghanistan's women.
Of utmost concern among the Afghan people is the possibility that the Taliban might regain influence in their country. Memories of life under Taliban rule are painful and, with no women invited to the negotiating table, women's rights are especially vulnerable. The notion that Afghanistan could return to the repressive regime of the Taliban puts fear into the hearts of Afghans everywhere, especially women.
Women in Afghanistan: the backstory
Foreign invasions, wars, and the rise of extremist militant groups have colored the landscape of Afghanistan for the last forty years. Through it all, the rights of women were often exploited, abused, and — in the case of the Taliban — all but destroyed.
Prior to the 1979 Russian invasion, the story of women in Afghanistan reads very differently. The life of an Afghan woman largely mirrored the life of a woman living in the West. The government was progressive, the culture was rich in ideas, and women were free to go to school and work. In fact, from the 1930s to the late 1970s, fashionable Kabul was known as the "Paris of Central Asia." Women dressed in stylish clothing and wore make-up. One in two government workers was a woman. Nearly three-quarters of Afghanistan's teachers were women, and 40 percent of the physicians were female. Up until the early 1990s, women were making strides in education, work outside the home, and economic independence. Economic and livelihood programs that supported women to turn their handicrafts and other skills into money-making ventures were widely available, even in rural areas.
Continued reading: In Wake of Taliban Peace Talks, Afghan Women Hope Basic Human Rights Still Theirs
Links: