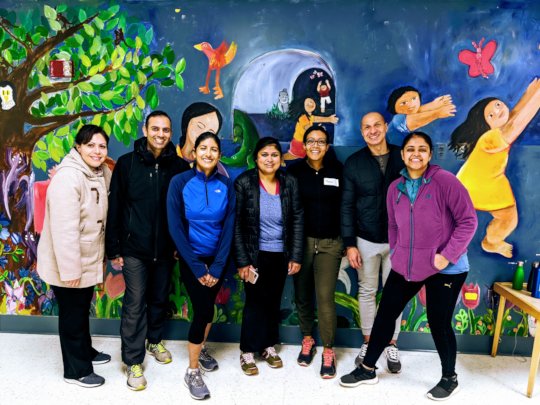 On Sunday, February 23, 2020, ICAP Fellows came together to serve the community at KEEN (Kids Enjoy Exercise Now). KEEN is based on a simple idea: pair a trained volunteer coach with a young person with disabilities and let them discover what they can accomplish together.ICAP fellows (pictured above) worked with kids on various sports activities at Francis Key Scott Elementary School in Arlington, VA.
And, in response to the global Coronavirus pandemic, on March 27, ICAP convened a Virtual Town Hall featuring various speakers who shared their expertise, including Dr. Leena Mathew, who is serving on the front lines. ICAP Fellows Desirée Cormier Smith, Senior Director with Albright Stonebridge Group, discussed local community service opportunities; Eric Carr, Vice President, International Research Momentum Advisors, discussed the coronavirus and global markets; and Eric Henderson briefed on ICAP's advocacy efforts related to the Coronavirus.
Dr. Matthew is accepting in-kind donations of personal protective equipment such as masks, gloves, and hand sanitizers, among other things. If you would like to donate items, please contact Earl Carr at Excarr@gmail.com for the shipping information.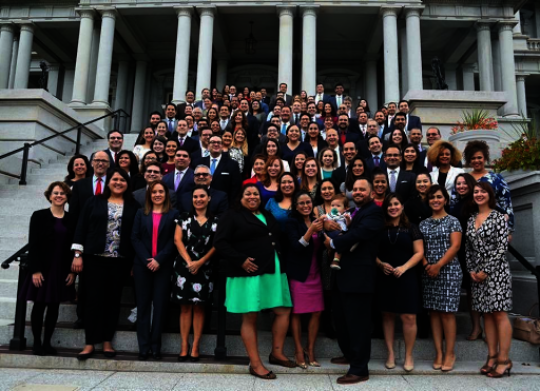 Congratulations to the ICAP Fellows honored by the Diversity in National Security Network and the New America Foundation as "rising-star professionals" who are among their 30 "Latino National Security and Foreign Policy Next Generation Leaders"!
Maria Macarena Apud (ICAP 2018)
Francisco Bencosme (ICAP 2018)
Cibeles Garcia Burt (ICAP 2018)
David Martinez (ICAP 2017)
Adam Sotomayor (ICAP 2017)
Paloma Gonzalez (ICAP 2015)
Jeffery Salaiz (ICAP 2013)
The list features experts currently serving in government, think tanks, academia, non-governmental organizations, the private sector, and the media. Selection is based on career excellence and leadership, current work in national security or foreign policy, contributions to their issues of expertise through thought leadership, and demonstrated service to their communities.
Please click here for more information on Latino National Security and Foreign Policy Next Generation Leaders.
Links:
ICAP Fellows continue to blaze trails in International Affairs!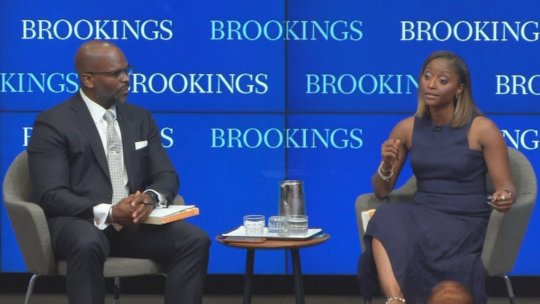 Greetings, ICAP Supporters!
On July 31, Travis Adkins, Lecturer of African and Security Studies, Walsh School of Foreign Service at Georgetown University, and ICAP Alumnus, hosted a fire side chat with journalist, Isha Sesay and The Brookings Institution Africa Growth Initiative, on her new book "Beneath The Tamarind Tree" on Nigeria and the resilience of the kidnapped Chibok Girls.
The discussion and book focused on the personal stories of some of the Chibok girls, emphasized the global necessity of girls' education, scrutinized the role of the media during such tragedies, investigated the governance challenges that persist in Nigeria, and imparted broader lessons for national security.
For more information on the event:

Links:
ICAP alumni continue to blaze trails in International Affairs!
WARNING: Javascript is currently disabled or is not available in your browser. GlobalGiving makes extensive use of Javascript and will not function properly with Javascript disabled.
Please enable Javascript
and refresh this page.