Dear ICAP Supporter,
ICAP Co-Sponsors Discussion on Creating a Diverse Workforce
On October 5, 2016, the Center for Strategic and International Studies (CSIS) and the International Career Advancement Program (ICAP) presented an in-depth examination of diversity in the U.S. government, specifically in foreign and national security policy, and a discussion of innovative ways to create a workforce that reflects a demographically-changing America. CSIS's President, Dr. John Hamre stated that for some time CSIS wanted to have a conversation on talent as part of a larger discussion for itself and for think tank organizations throughout the country making the case for diversity both internally and with their members. Given the credibility of ICAP, Dr. Hamre mentioned in his opening remarks, as a leadership development program for mid-career professionals from groups underrepresented in senior management and policy-making positions in international affairs, government agencies, nonprofit organizations, and the private sector, CSIS collaborated on this program as the first of a proposed annual event.
Speakers at the most senior-level in the private sector, senior Government Officials and Former Head of USAID, Raj Shah, members of academia, U.S. Armed Forces and the non-profit sector discussed the structure of hiring and retaining diversity in the workforce. A frank discussion of the incentive structure and leadership commitments at the highest level that are required to make significant changes in more efficient and inclusive management of America's workforce. For more information on this event please click the link below.
On October 8, 2016 the ICAP program welcomed the newest ICAP class to Aspen!
This year marks an important milestone for the ICAP Group. We welcomed one of our largest classes of 30 fellows on October 8th to begin their professional development journey in Aspen.
ICAP has proven to be important to assisting mid-career fellows with the tools needed for self-discovery, strategic planning, and the network to assistance with the implementation of moving into senior-level position within the U.S. Government, non-profit and private sectors. This year's fellows were able to meet with ICAP Alumni before leaving for Aspen during this year's orientation starting on September 23 and concluding on September 24.
This class was made possible but our institutional sponsors and by you, our individual supporters. Please join us in recognizing our 2016 Fellows:
ICAP 2016 Fellows
Minty Abraham (USAID) Marielsie Avila-Negron (USDA-FAS)
Allyn Brook-LaSure (State) Aimee Carter (CFR)
Benjamin Chan (USDA-FAS) Eric Coleman (USDA-APHIS)
Alicia Contreras (USAID) Sharon Cooke (State)
Mario Crifo (State) Brionne Dawson (USAID)
Acquania Escarne (State) Paul Figueroa (USAID)
Ricardo Gibson (State) Janelle Guest (State)
Dana Hall (Aspen Institute) Dominique Harrison (Aspen Institute)
Bai Kamara (Global Communities) David Koh (US ADF)
Christina Le (State) Aldriana Leung (State)
Hae Jung Moon (State) Roberto Pantaleon (USDA-APHIS)
Lisa Peterson (IIE) Claudia Sandoval (Ctr. for Reproductive Rights)
Stacy Session (State) Luis Pablo Solorio (US Dept. of Labor)
Macani Toungara (TechnoServe) Rachel Trego (USDA-FAS)
Joseph Truong (USAID) Robin White (USDA-APHIS)
End of Year Giving Campaign
Next year marks ICAP's 20th year, many of our supporters have asked us to plan in advance our giving campaigns. We have heard you and thank you for your valuable feedback. As many of you know, year-end donations are incredible important for us to keep ICAP going, as more than one third of all donations in the US happen in the last six weeks of the year. We will begin our gentle ask for gifts starting next week. Our online platform GlobalGiving will be matching new recurring donations between #GivingTuesday and December 31st at 100 percent match. We appreciate all your support in the past and hope we will make it onto your year-end donation list.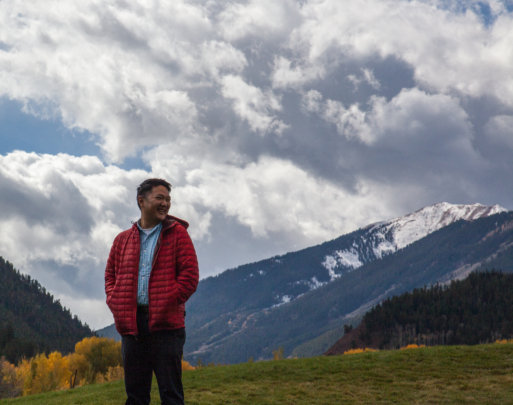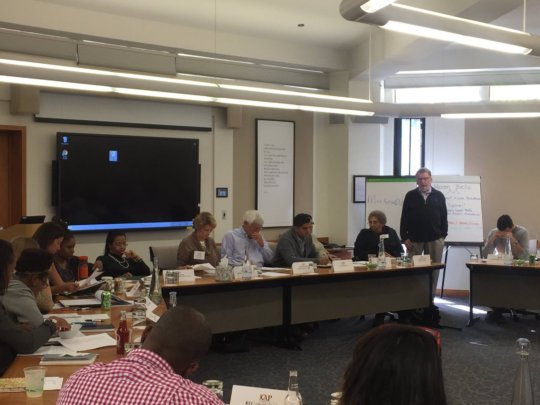 Links: