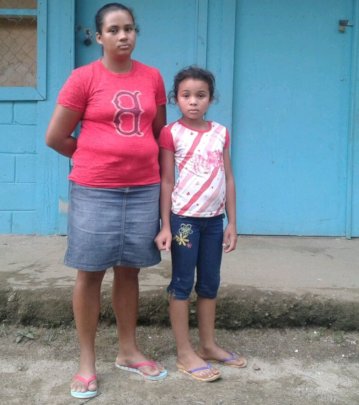 A blessing, that transformed the life of our daughter...
(Story of a mother of a family who has a girl with special educational needs)
Many times, I dreamed of offering my daughter a quality education, however, too often the doors closed for a girl with special educational needs. The frustration was getting worse, and my dream disappeared. Our nights were long and agonizing.
The condition of being a child with special challenges in our country, excludes and marginalizes, something that, instead of helping, worsens the condition of the child.
Suddenly a light of hope appeared in our life. The staff of the organization Un Mundo knocked on the doors of our house to offer the opportunity for our daughter to join the special education program; This is how my daughter's transformation began, making her learn to read, write and interact with all the children in her school and community. Today our daughter feels proud of herself, her self-esteem increased. Today he feels motivated to face every challenge of life, and says that: "When you want, you are able to achieve any dream"
After our experience, I have come to the conclusion that: "Dreams come true, when there are altruistic people and organizations that are capable of transforming sorrows into joys, that if there is perseverance, the impossible becomes possible".
This program has changed the lives of many children, who believed they would never be able to speak, walk, run... however, today there are so many fantastic stories of life changes, of dreams come true, of sorrows turned into joys...
I want my story to cross borders, to be an inspiration, to know about the great social work that the Un Mundo organization does, and that they can join this philanthropic work, to make the dreams of many parents and children that do not have the economic resources to offer quality health and education for your children.
I hope one day I can continue narrating more achievements reached by my daughter...