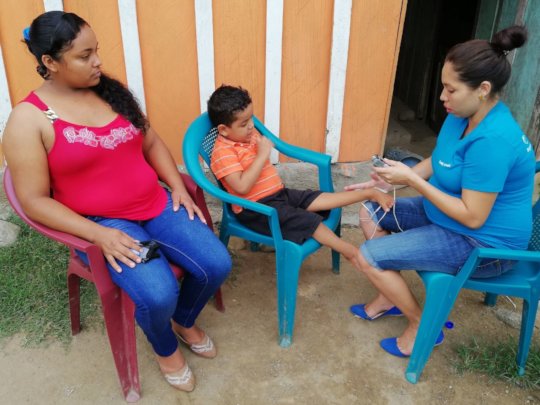 TRANSFORMING LIVES...
Testimony of a family mother
Some time ago my life was full of anguish and sadness when I saw that my son did not show any improvement in his physical condition, and walking seemed an impossible challenge to achieve. My son has a medical diagnosis of spina bifida and equine foot, something that affects him to be able to walk and have a correct posture of his body. However, since entering the program, the therapies have made incredible advances in my son's physical health, and now he is attending kindergarten to receive his classes.
As well as this story of my son, there are many more that are transforming the lives of many children, something that not only helps in their health, but also improves the self-esteem of us parents, who are completely happy to see that Our children are improving their quality of life.
That our children can have access to education, specialized and personalized health, is something that really inspires us to continue advocating for these rights that have historically been removed. Our struggle is just beginning, and we are convinced that tomorrow we will have a more just world, full of great hope for all people with special educational needs.
We are very grateful to the organization Un Mundo for the support it provides through the program, and to all the sponsors and donors that make this type of intervention a reality. Without your support, our children would have a darker path, full of frustration.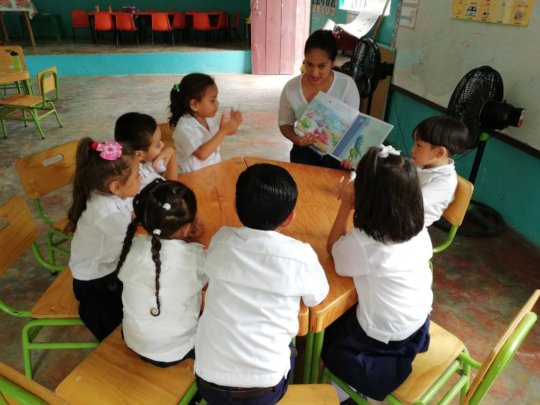 Education is the key to achieving greater success in life, and this is perceived in the thinking and feeling of people who feel that opportunities are scarcer when there is no quality education.
The early stimulation to reading opens more knowledge to the child and allows him to have a capacity for reflection and incredible analysis. In this age, children are a sponge that easily absorbs what is taught to them, developing an incredible capacity for leadership. We have been able to measure with the teachers of the schools, and it is concluded that those children who have been in our literacy program, their grades are much higher than those who have not attended. (Librarian of the community of El Pital).
A girl who attends the program of early stimulation to reading states: I learned to read from when I started to read aloud. Now I can lead an hour of reading despite only having 8 years. When I grow up I would like to be a librarian and motivate children to read because in the books you can find a list of hidden knowledge.
Working with children at an early age, is synonymous with forging leaders for tomorrow, able to inspire to reduce that gap that exists on the interest of reading as a habit of life. My son now asks me to buy him a book, instead of a toy, and this was achieved thanks to his falling in love with books since he joined the literacy program promoted by the organization One World. It really is to congratulate and thank all those who make their contributions so that this type of programs reaches communities that never had the opportunity to live with books and that now becomes something so normal. (Testimony of a parent)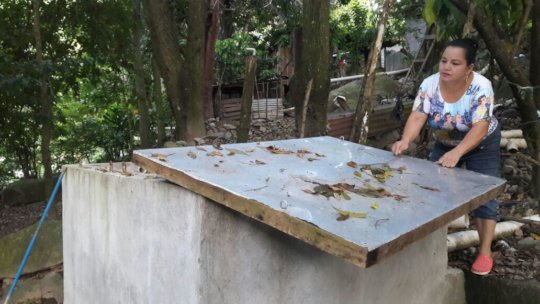 WATER PROJECT, FOSTERING THE LEADERSHIP OF WOMEN...
Testimony of a woman, member of the water management board
The El Pital water project has promoted and involved the leadership of women in their daily activities, making it possible to acquire knowledge in areas that were previously exclusively for men, because of the machismo that normally predominates in rural Honduras.
Currently I am part of the water management board of El Pital, in addition, responsible for leading the cleaning and maintenance of the water system, as well as the gray water control system of my sector or neighborhood. Being part of the board of water administrator has encouraged and motivated more women in the community to join our board of directors, and to promote basic sanitation activities.
The El Pital water project not only aims to offer quality water and basic sanitation, but also promotes environmental and health education, women's leadership and community empowerment, something that guarantees us to have long-term sustainability.
This project includes these areas of work, thanks to the support of the Un Mundo organization, contributions from individuals and partners, who contribute to improving the quality of life of the people who live in the Cangrejal River sector in northern Honduras.
WARNING: Javascript is currently disabled or is not available in your browser. GlobalGiving makes extensive use of Javascript and will not function properly with Javascript disabled.
Please enable Javascript
and refresh this page.