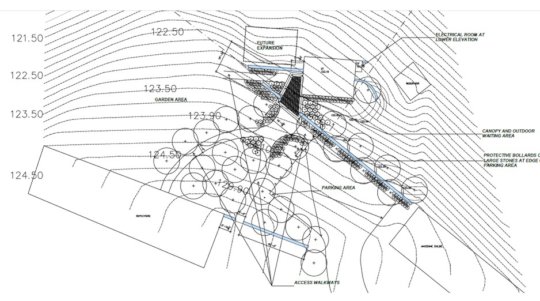 Dear Friends,
Over the winter and into early spring, Sustainable Healthcare for Haiti has been and will be making several presentations around New England. We welcome all supporters and interested parties to join us at these various events.
In March, SHH presented at a local non-profit called the PluggedIn Band Program. This program creates bands for teenagers to join, teaches music, runs special workshops and supports many important local initiatives throughout the area. They not only provide education but are deeply committed to addressing the many and varied needs of all teenagers. SHH's Board Member, Miriam Tuchman, made a presentation to the teens about her career journey, explaining that a specific profession doesn't always dictate a career and pursing a professional passion allows you to build important skills and connections to pursue your own path in life. PluggedIn then selected SHH from more than ten other nominated organization to be its beneficiary for their benefit concert in June.
SHH's Board Member Lyris Liautaud, will be at the Harvard Club in Boston. SHH was selected to participate in the Harvard Nonprofit Board Recruitment Fair on May 9th. SHH will be looking to recruit some new Board members, however based on last year's fair, we know that this is an excellent opportunity to network and find out about other successful nonprofits in the area as well.
SHH and Northeast Haiti Ministry will be presenting at the Connecticut Children's Hospital's Conference, The 2019 Global Healthcare Symposium on May 17th. A presentation is being prepared which provide the history of both SHH and NHM and describe the commitment by the organizations to provide sustainable programs that promote both health and education. Also, two of our high school members who are both EMTs will be developing, for their first time, a medical poster for presentation during the poster sessions. The poster will focus on our data collection which we are using to drive decisions about future healthcare programs and projects.
And finally, SHH will be presenting a proposal for its agricultural project and education center building at the Rotary Foundation Concord Club meeting on May 30th.
The initiatives that we are working on in the meantime include:
1. Doing some additional renovations to the Clinic building to improve patient flow and the number of exam spaces available simultaneously. This will allow us to see more patients, with appropriate levels of privacy, throughout a clinic day.
2. Working with a company that provide underwear for girls, that is reusable, during their menstrual cycle. This technology and product is of major importance to our organization as it ensures girls can always attend school, is a one-time cost rather than a monthly cost for supplies, and it is sustainable in that it doesn't generate trash which isn't easily biodegradable or recyclable. Our Board member, Michelle Freshman, is also working to develop an educational curriculum for the girls around this product.
3. Designing the courtyard which is the next steps in our overall design plans for the campus. Ultimately, we will be constructing a twin building to the healthcare clinic building which will be the educational center. SHH's goal is to always provide access to healthcare and education together.
4. Developing the agricultural program which not only provides the opportunity for the children to grow their own food, but to learn about nutrition. It also will create jobs for the local community and vegetables for sale on market day. The sales component will also be used as an educational curriculum for the children to learn about personal finances.
5. Planning the next medical mission which includes crowd funding a long list of medical equipment needs, supplies and basic medications. Also, the team will include a Haitian optometrist and dentist and one full day will be dedicated to health worker training sessions conducted by medical educators from the US who will be volunteering their time for this mission.
Happy Spring!