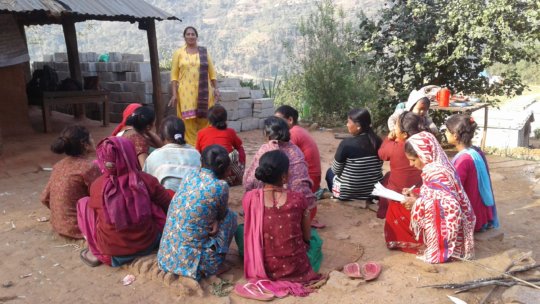 SOMETIMES, WE HAVE TO SPEAK ABOUT THE UNSPEAKABLE IN ORDER TO CREATE CHANGE
Speaking about sexual violence is not an easy thing to do, especially in a place like Nepal where the stigma of rape is profound. Often, the stigma experienced by rape victims can be just as painful as the act itself.
However, if WE don't open up the conversation about sexual violence, who will? The women and girls we reach through our Outreach program look to us to help start conversations which will ultimately help break the cycles of violence in their communities and create lasting change.
Aura Freedom's project addresses rape through education and awareness, including information on the rights women and girls have to report acts of rape and seek justice. A taboo and delicate topic, project staff work hard to dismantle the harmful gender norms and stigma attached to rape and marital rape.
Moreover, through our program, survivors of rape feel like they have somewhere to turn. It is not uncommon to have women and girls come forward with their own stories after our local staff provides them with education on the laws surrounding rape and the rights that the women and girls have to live free from violence. Our Outreach program also addresses men and boys so that the change is sustainable.
MEET BANDITA, AGE 34 (photo below)
Bandita is a dedicated Outreach participant. Despite living over an hour away, she hasn't missed a session. Bandita had never seen or heard of anything like our Outreach program. She enjoys every minute of learning about women's rights and gender equality, as well as the harms of gender-based violence and child marriage. She is especially happy to share with her children the knowledge she has gained on sexual violence and the importance of consent.
After learning so much, Bandita feels that women can do anything. While she herself was brought up to think girls shouldn't be educated, she now strongly believes that girls and boys are equal and deserve equal opportunities in life.
USING OUR VOICE
We are not afraid to use our voice. Breaking taboos is the only way to foster better support and access to services for survivors of violence. Thank you for supporting this important work!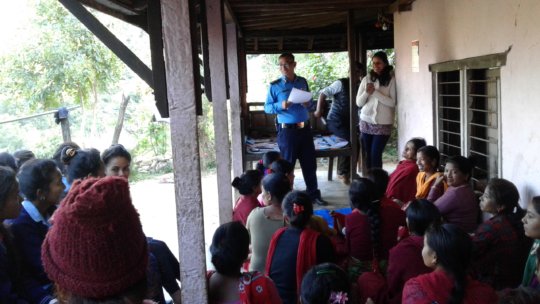 Links: