It's amazing to see the face of a little one when she receives our soft, cuddly teddy bears. All children look such irresistable toys, but when it is an orphan receiving the gift, the joy is inexplicable, especially as often it is the first toy the child has ever received. From anyone.
We thank each and every one of you. You made someone smile, someone who really needed to.
Meet little Akbar (we've changed his name as per GG policy). He's so giddy upon receiving his bear that he's been bouncing. yes, jumping up and down. His smile is infectious and he has that look. You know the look we mean. The look of someone who knows he is loved. It's a beautiful thing to see and something we want to see on every child's face.
It's September. The start of a new school year and the Fall season where leaves change colour and the world is full of possiblility. It's a good month to be kind and a definitely a good day to be kind. Donate a teddy for $10 and you'll not just be giving a gift; you may be giving a lifeline to a little one alone in the world. Gift one every day and you will literally be a smile spreader. Yup, that will be you! Thank you!
The Garage School does so much for street children. It's nit just education, but food - nutritious staples - at school and in their homes.
i took a tour of the area and its huge and ambitious. It's in safe surroundings and always baffled me how such a rich part of town can be just one block away from this area of extreme poverty and deprivation.
This expansion is a very big project that's going to take time and a lot of help. In addition to fundraising here, we at DGF - Educate a Girl are introducing them to potential grants and patrons.
It's a slow but steady progress. Thank you for your support and please spread the word.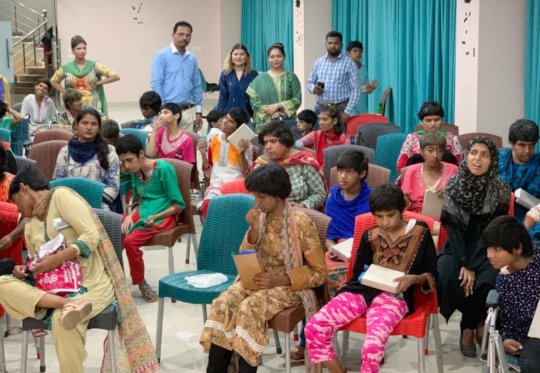 Throughout the month of Ramadan, thanks to your support, we distributed khajoor (dates) to orphans. We went to girls orphanges, boys orphanages, and saw the little ones faces light up. Even some of the younger orphans were faster and really appreciated the treat as well as being remembered. They were both delighted and touched. This drive was such a big hit, that we are collecting throughout the year for next year and want to increase the number of orphans we give to. The quality of the dates were top notch, and each child received a complete set of 30 for Ramadan in a packed box just for themselves. For most orphans, this was their only gift this Ramadan or Eid.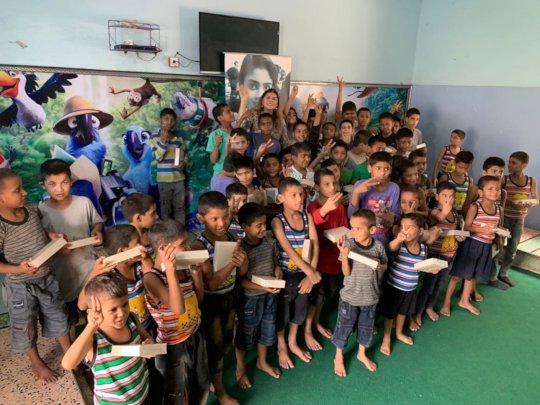 WARNING: Javascript is currently disabled or is not available in your browser. GlobalGiving makes extensive use of Javascript and will not function properly with Javascript disabled.
Please enable Javascript
and refresh this page.