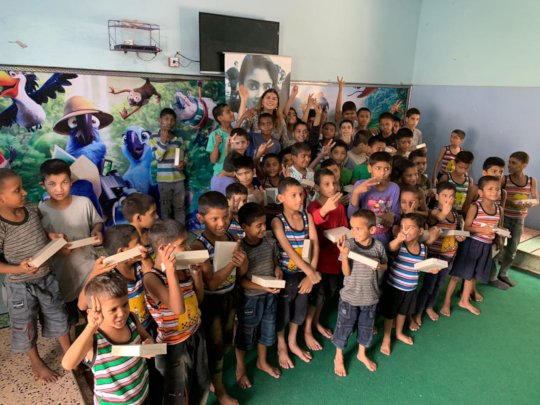 Ramadan Mubarak! To all of you fasting around the world, we wish you ease and peace. This is a very unsual year in that Pakistan, like much of the world, is under COVID-19 lockdown. That means that it is difficult to visit or cater to the needs of orphans, who are almost entirely fasting. Our priority is to feed these orphans during Ramadan and this drive is for giving them khajoor (dates) to open their fasts.
Thanks to you who have donated. We request all of you to spread the word and ask friends to donate so we can give dates to more orphans this year as they are more isolated then ever. Due to social distancing, they cannot even open their fasts together. But, these khajoor, give them a sense of unity and community.
Our goal was to distribute on Saturday, 25th April 2020, first day of Ramadan 2020, but we are now planning to distribute throughout the month so that we can reach as many orphans as possible. We also are getting fresh donations so we plan to give them out this year to those most in need.
We will be sending updates and keeping you informed as this is our journey together. We won't be taking photographs with orphans this year and they will be given the khajoor at separate times so they don't gather together. Their health and protection is our priority.
Thank you!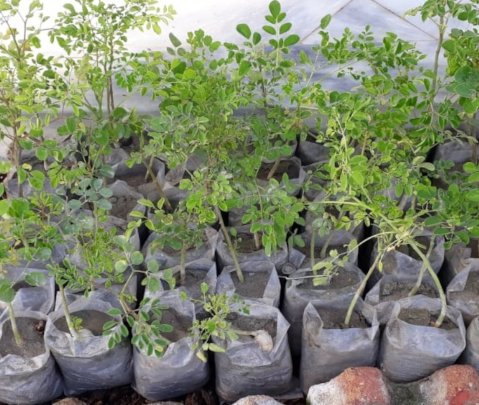 Hundreds of moringa trees are with us in preparation for Earth Day 2020 planting. However, something scary and deadly has now delayed these plans: the COVID-19 threat. This virus is spreading like wildfire and as of course our planting is suspended, but we will see closer to the date. We are nurturing and caring for the baby moringa trees in the hope for better times.

Coronavirus is a killer particularly because it causes a collapse of the respiratory system and lungs, meaning its victims need oxygen more than ever. These plants are big providers of oxygen.

To date, studies show that Moringa oleifera may lead to modest reductions in blood sugar and cholesterol. It may also have antioxidant and anti-inflammatory effects and protect against arsenic toxicity. Moringa leaves are also highly nutritious and should be beneficial for people who are lacking in essential nutrients.
Please help us collect funds so once we are safe to plant these trees, they can help oxygenate Pakistan, as well as the other nutrients and benefits it carries.
Thank you for your support.
With universities and schools closed due to COVID-19, its the girls of the world, paritcularly those in Pakistan, who are suffering the most education-wise. Especially deserving girls don't have laptops to do home study, and the majority of their schools do not have remote study programmes.
Although final exams are on hold, many girls are eager to learn and are reaching out to us through our Educate a Girl and other programmes. When the gold medals are announced this year, even though delayed, the girls who win them will have overcome more than imagine. During the lockdown, many girls may stop their education path forever as they will be diverted toward helping their home, marrying earlier than otherwise, or other options. Those girls who end up continuing their studies and shining with a gold medal, will do so against so many odds. More than we can imagine.
Believe in these girls, support them with their education and celebrate them with testimonies and milestones such as these gold medals, which are too rarely in the homes of girls.
WARNING: Javascript is currently disabled or is not available in your browser. GlobalGiving makes extensive use of Javascript and will not function properly with Javascript disabled.
Please enable Javascript
and refresh this page.