Finally, the hectic scramble of Black Friday and Cyber Monday are behind us. Please join us today November 27th for Giving Tuesday as we give thanks, share our many blessings and kick off the sharing, caring and giving season! For the next 24 hours, we have the opportunity to share in a whopping $150,000 in matching funds.
For today only, Giving Tuesday, GlobalGiving will give away extra funds for every donation received. When you give to Springs of Hope Foundation's GlobalGiving project today, November 27th, your donation will help us qualify for a large share of the $150,000 in bonus money. Last year, over 700,000 people worldwide made a gift in honor of the spirit of #GivingTuesday.
We could never have come so far or accomplished so much without your continued support. We hope that this year, through your gifts, you'll join us in continuing to empowering our young women and children to become the leaders of change in their communities.
With Gratitude,
Jennifer Hughes-Bystrom
ON GIVING TUESDAY, NOVEMBER 27TH.
Links:
Dear *|FNAME|*,
Imagine…you're a young girl suffering from constant, crippling headaches that are sometimes so bad that you are in tears at night from the pain? Your single mother is so poor that, while she knows that you need to see a specialist in order to diagnose the problem, she simply doesn't have the money. You end up missing a lot of school because of your condition, as a result, your grades decline. This was the case for two of our newest students. They're both very smart and eager to learn. They were reluctant to complain at first; however, the pain was so bad at night that the other girls brought it to my attention. Fortunately for these two girls, the solution was so, so simple. A trip to the optometrist proved my suspicions to be correct. Their pain was due to constant eye strain, a simple $50.00 fix!
I wish you could have been with me on our follow up visit when they were fitted with their new glasses and could see clearly for the first time in their life. The huge smiles on their faces said it all.
Through your generous support we have been able assist in the education of hundreds of children by building classrooms, latrines, providing computer and other vocational training courses for young women, but in this upcoming season of giving it's equally as important to know the individual faces of the women and children whose lives your generosity has touched and changed forever.
Happy Holidays, and if you would like to continue to help us support these girls, please spread the word by sharing this report for us on your Facebook and other social media pages.
Thanks again everyone!
Asante Sana,
Jennifer Hughes-Bystrom
Links: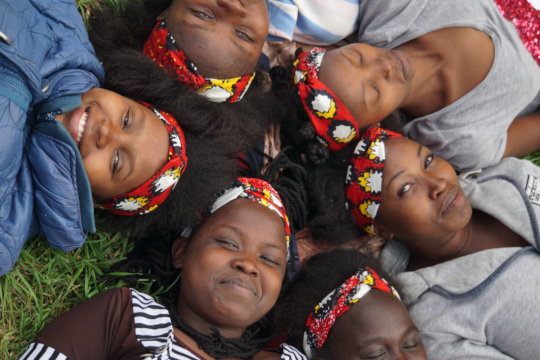 There is a very bright future for our current class and future classes of students for years to come. Our recent volunteer, Haley has shown our ladies how to make these beautiful African print headbands, with technical guidance from Martha, our very overqualified tailoring instructor. The young ladies are doing so well after just under 4 months with us that their high standard of work is already export quality.
Hailey's plan is open an online business selling these colorful and exotic headbands, along with other products she and Martha have designed during her stay with us.
We look forward to watching Haley's on line and wholesale business grow and prosper, supporting our graduates for many years ahead as she and, upon graduation our students learn and grow their business together.
Our students come from backgrounds of extreme poverty. At best their future would have been as a very low paid house girl, being forced to live away from their family and their children. They could never have dreamed that their lives could possibly take such an exciting, creative and fun turn. Their growing confidence and understanding of their own self worth is a daily joy for me to watch. This is all because of you, our sponsors who care enough to continue supporting Springs of Hope Foundation and our work in Kenya.
If you'd like to learn even more about what we do or how you can meet some of the young women you have helped, please contact me at jenniferhughes@springsofhopefoundation.org. I'd love to chat with you!
On behalf of our young women and children…
Asante Sana,
Jennifer Hughes-Bystrom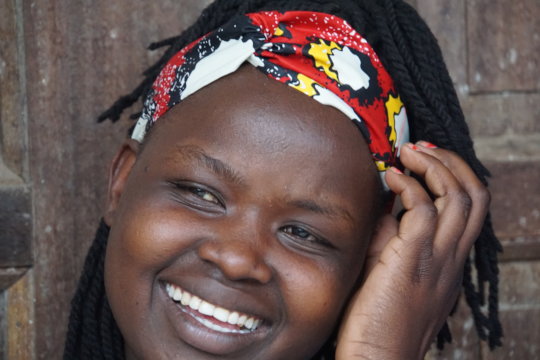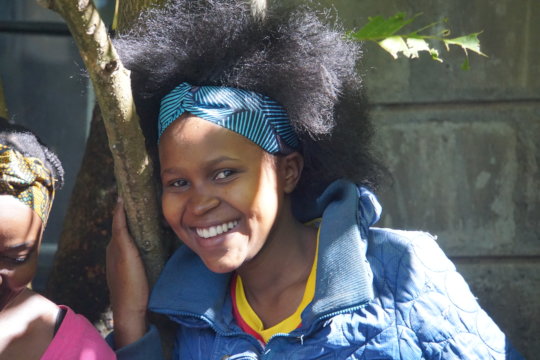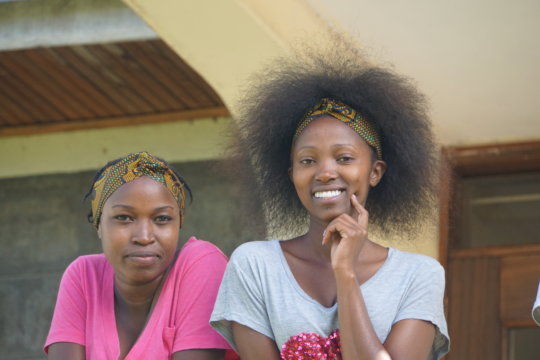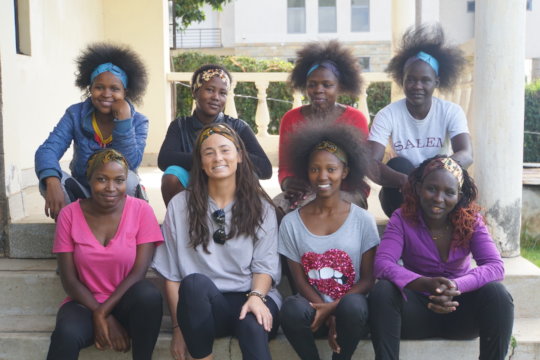 Links:
WARNING: Javascript is currently disabled or is not available in your browser. GlobalGiving makes extensive use of Javascript and will not function properly with Javascript disabled.
Please enable Javascript
and refresh this page.