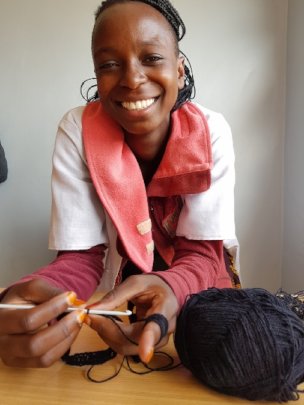 Hi,
Wow, it will be two weeks today since my return to Kenya after a wonderful, but fleeting, three months spent at my Northern Michigan home in Big Bay. Returning to Big Bay is always wonderful. Being back with family and friends, sleeping in my own bed and just loving a long, hot shower...Ahhh, the comforts of home! Being able to just turn on the tap and drink the water, or go among the shelves of the supermarket with bountiful fresh produce and way, way too many choices for other goods :) all of which there are no comparisons to where I spend so much time each year.
A couple of years ago a dear friend asked me a question. At the time we were just enjoying the company of a few good friends and sharing thoughts.
The question we were all asked was: "Where in the world would want to be at this moment?" My immediate response was, right here, right now, enjoying this moment with you, sharing the blessing of your friendship and good company. No matter where here and now is, be it Kenya, Michigan or our home in Australia or wherever I may be, I always enjoy the moment, savor the experience and give thank to God for my abundantly blessed life...
Our training project is coming along tremendously. Our students have had the opportunity to recieve invaluable taining from volunteers from all over the world. Each volunteer contributes a different, unique skill to our program.
Sophia from Isreal spent her time with us helping organize our office after our recent move.
Laura, a social worker from Germany focused on giving our students power point lessons on mental health, self esteem, self-talk etc.
Leila from Switzerland spent the majority of her time with us running our computer classroom and teaching an HIV/AIDS awarement course.
Mayca and Robin from the UK.
Mayca focused on teaching the students many new sewing and craft skills. The most popular one being crocheting. The young ladies now spend their evening leisure time chatting, laughing, joking and just being teenage girls...while crochet needles are at full speed. They love this new skill and I must say, their work is very good.
Robin was kept very busy during his time with us. I think he will agree that his most important contribution to our project was assisting our hearing impaired students, who will be graduating in December, with the paperwork and filing needed to apply for a small business startup government grant for the disabled.
The girls have a well thought out business plan
and this grant will set them on their path to success.
Melissa from Brazil was with us for a couple of months and taught our students so much about the delicate environment we all live in. Among the many things Melissa taught our students was how to make Ecko Bricks out of plastic bottles. Melissa's most enduring gift to our students will be the time she spent teaching them how efficiently compost their organic waste into rich soil that will nourish a fertile and productive family garden plot.
Every volunteer contributes their own unique and valuable talent to our program and leaves a lasting impression with our students. If you would like more information about becomming a volunteer with us please email me at jenniferhughes@springsofhopefoundation.org or visit our web page www.springsofhopefoundation.org
Asante Sana,
Jennifer Hughes-Bystrom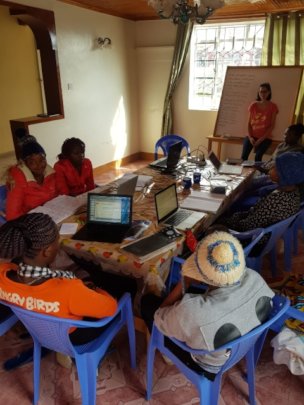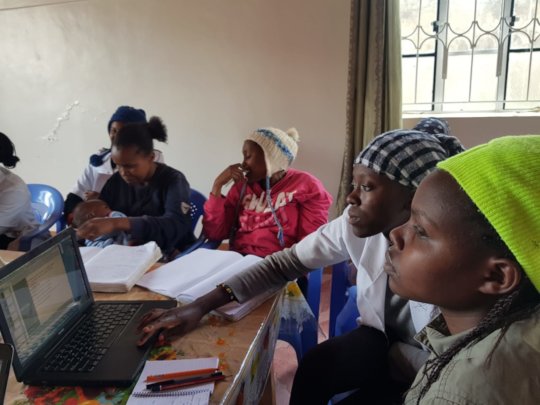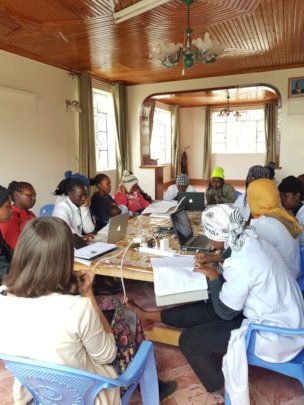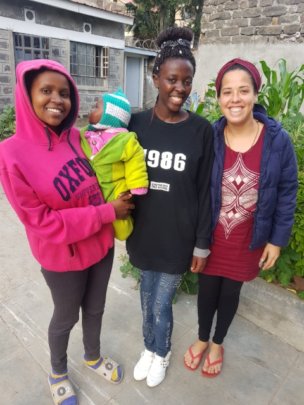 Links: