Dear Friends and Family,
Please make a note of July 15th on your calendars...opps! I'm obviously showing my age and resistance to technology ..Please program your I phones, pads, smart whatever's, apps etc and for good old Luddites like Bill and I draw a big circle on the wall calendar and set your wind up alarm clock
to
9AM Eastern Daylight Time.
Wednesday, July 15th is
Global Giving's
biggest matching funds day of the year.
Springs of Hope Foundation
was accepted as a project on Global Giving in Sept 2014. The
Global Giving UK
field representative visited our project at the end of last year. Based on his very positive report and you're support we have moved from Partner status to
Leader status
. What this mean is that every donation of up to $1,000.00 US made to us at Global Giving on July 15th will receive a
40% match
. This is Global Givings largest Bonus Day of the year.
Starting at 9:00:01 EDT $115,000 in matching funds will be available (while supplies last).
We are doing really great with Global Giving. If everyone gave a donation of as little as $10.00 on July 15th this may possibly move us up to the next level allow us to receive a 50% match on Bonus Days.
So please check the world clock to find out what time
9:00:01. EDT is in you're time zone, set you're alarm clock, wake up with the roosters, whatever it takes to help us reach the next level and continue to do the great
work
we are doing at Springsofhopefoundation.org.
Asante Sana,
Jennifer Hughes-Bystrom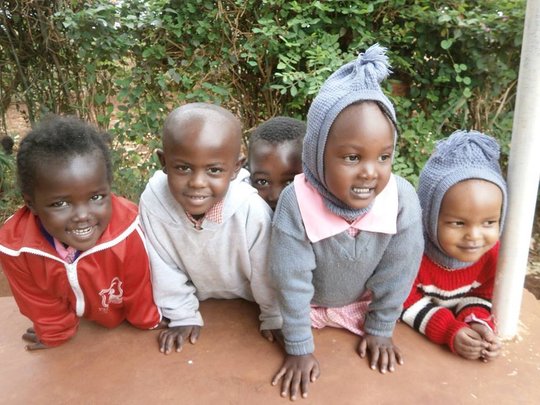 Over the last 18 months we have looked at multiple pieces of land both in Molo and in the surrounding areas. While we have found several pieces of land that were suitable, our lawyer was unable to find the correct title deeds, meaning there was no proof that the land belonged to the person who was selling it to us. Other plots have, upon surveying, proved smaller than they appeared in the title deeds, deeming them too small to build a school on. The price of land in Molo and its surrounding areas has risen drastically in the last few years as the area is becoming more developed. It is an incredibly difficult climate in which to purchase land.
Moving forward we have been reviewing the most productive use of the funds and assets raised in the past nine months of this particular Global Giving campaign and have decided to partner with our friends at East Africa Mission www.eamo.co.ke to equip their new library with computers and the furnishings needed to make the library a modern learning facility. East Africa Mission, an Australian run orphanage has been established in Nakuru since 1998. On their 50 acre property they currently care for and educate approximately 250 orphaned or abandoned children at their onsite school and orphanage.
I hope you are as excited by this I am! This Global Giving campaign is a great chance for the maximum number of children to receive the best possible education.
We still care for our children in Molo. Springs of Hope Foundation cannot continue to function without you're monthly sponsorship.
Thank you for giving these children the opportunity to go to school and receive an education!
Warmest regards
Jennifer Hughes-Bystrom
Dear Friends,
I wish you were all able to witness the miracle I'm privileged to enjoy every time I watch our children confidently writing away on our (now ten) donated laptops.
While we're still a long way from our final goal of raising enough money to purchase our own land, build a permanent home for our children and a well equipped school, your continued support has made it possible for us to rescue children from a childhood spent fetching water and firewood and looking ahead to a life of labouring in the fields for $2.00 a day. Because of you these children are all in school learning to become productive future citizens and leaders.
I've attached pictures of the girls in our local community whose families are not in a position to send all of their children to school. Under these circumstances it's usually always the son who gets to go to school while the girl child stays at home doing back breaking labor way beyound her young age and physical development until it's time for her to marry (at a very young age).
The 1st Bonus Day of the year is Wednesday, March 18th! Global Giving will be matching donations made through GlobalGiving.org up to $1,000 per donor per project at 30%. There is $60,000 available in matching funds and they are offering a $1,000 bonus award for the most individual donors and $1,000 bonus award for the most money raised. Matching begins at 9:00:01 EDT and lasts until funds run out or 23:59:59 EDT.
I'm very excited to be able to participate in this upcoming bonus day. This is a great opportunity to help us reach our goal of building a permanent home for our children and a properly-equipped school for the children in our community.
Asante Sana,
Jennifer Hughes-Bystrom
What time will March 18th 9:00:01 be where I live
Please follow and share our updates on FACEBOOK.
WARNING: Javascript is currently disabled or is not available in your browser. GlobalGiving makes extensive use of Javascript and will not function properly with Javascript disabled.
Please enable Javascript
and refresh this page.