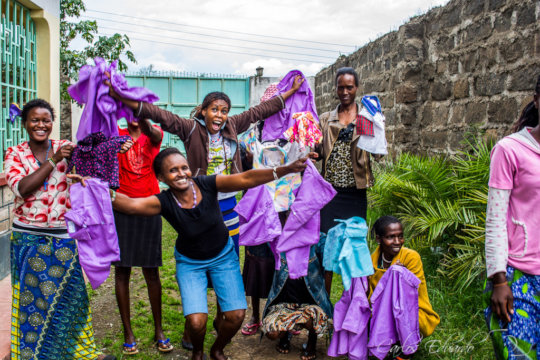 In June our 2017/18 tailoring class will graduate. Our ladies will be fully prepared for a life they would have never dreamed possible if it wasn't for you and your continued support. Our ladies will have a trade and the skills to be able to feed, support and educate their children.
I would like to share a couple of our student's stories as I know you will feel very proud and privileged to be part of the amazing opportunities our ladies have been blessed with.
Caroline
Caroline is one of 7 children. Her family depends on casual agricultural labor to feed the family. They live in mud houses which are common Samburu shelters. Access to clean water was a constant challenge while Caroline was growing up. The girls would have to walk long distances to collect water, often missing school. Often during her childhood, the family couldn't afford a daily meal, so the children went without food. (These conditions have not changed for Caroline's family) Caroline arrived in June 2017 with her 6-month-old daughter, Sharleen. Due to her poor background, Sharleen was born underweight. When Caroline arrived the first thing we did was take them both in for the first check-up Carolina and baby Sharleen had ever had. Due to her malnourished state, the baby was put on a protein supplement formula. Caroline has blossomed as a result of receiving 3 healthy meals a day and Sharleen has developed into a happy, healthy baby girl.
Agnes
Agnes was born into a family of eight children. Agnes dropped out of school in form three (primary) after her parents were not able to pay her school fees. Agnes was married at age 14 after dropping out of school and has four children. Agnes burns firewood to sell charcoal to support her family. She also does casual labor. They live in a semi-permanent mud house with no piped water and electricity. As for bedding, they use cardboard as mattresses and bed sheets. In her rural village, Agnes has to walk 3 hours to fetch 20 liters of water.
Both ladies villages are in close proximity to Maralal, the crossroad for trade in Samburu. Upon graduation, the ladies will return to their rural area. They are planning on getting a microfinance loan from
WOMEN ENTERPRISE FUND (WEF) School uniforms are mandatory in Kenya, so a steady source of income will be supplying the local schools and boarding schools in the district as well as repairs and dressmaking from their Maralal based business.
As well as tailoring our students have learned valuable business, money management, and healthy lifestyle skills from the volunteers who have visited and shared their knowledge during their training. As they approach the final quarter of their twelve-month long training with us the ladies are eager to begin the next, exciting phase of their new life.
Thank you so much for your support and making this all possible.
Warmest regards,
Jennifer Hughes-Bystrom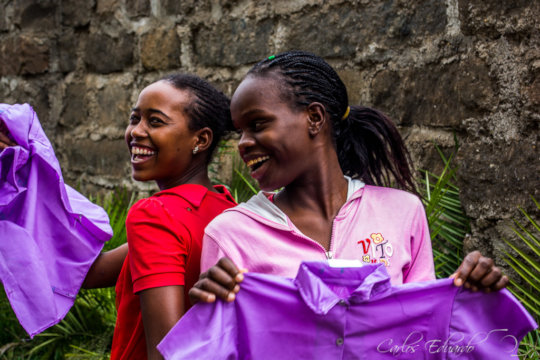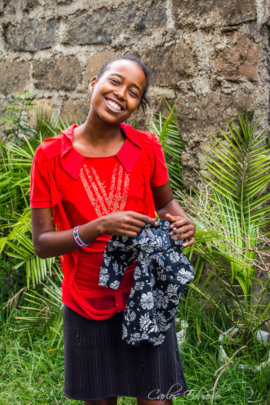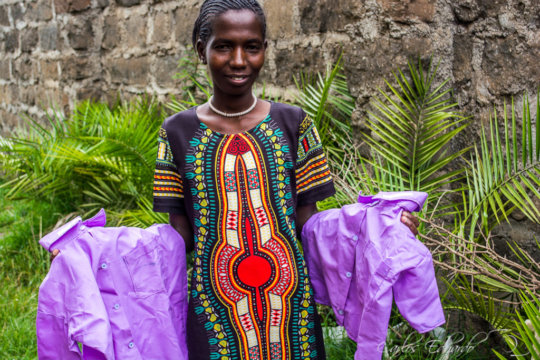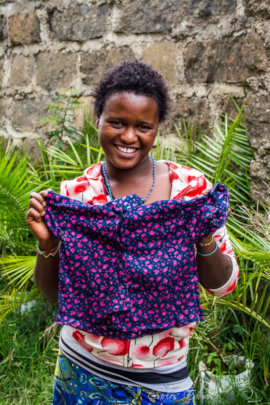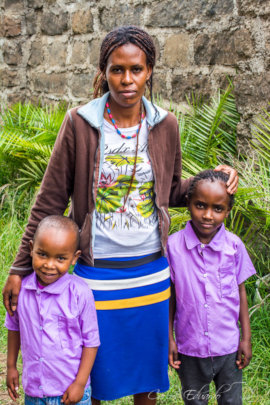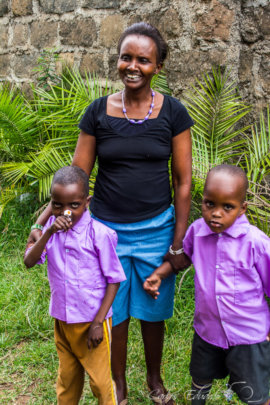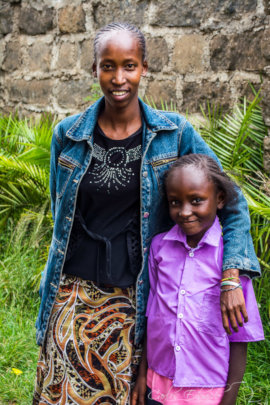 Links: